National Bio-Entrepreneurship Boot Camp
November 6-8, 2017, Bangalore
National Bio-Entrepreneurship Boot Camp is a structured program to develop and enhance business, finance and management capabilities for founders and co-founders of life science start-ups to kick-start their businesses.
Designed and delivered by eminent faculty from the United Kingdom along with specialists from India, this boot camp is a great opportunity for bio-entrepreneurs to enter the market with confidence.
Who can apply?
Founders and co-founders of life science start-ups
When and where?
November 6-8, 2017; 3-day residential program in Bangalore
Course fee
Course fee is waived
Accommodation and limited travel support will be provided
Participation by selection
Course content
Team building
Company formation
Legal and tax structures
Corporate governance and best practices
Understanding the market and market analysis
Identifying a customer and developing a value proposition
Business plan and pitching
Click here to view the Agenda
How to apply?
Online registration form: https://goo.gl/mgt7Xy
For more information write to brec_events@ccamp.res.in
Important dates
Last date to apply: October 19, 2017
Notification of selection: October 23, 2017
International lead faculty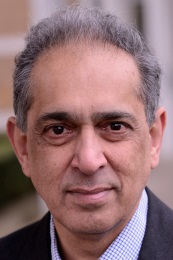 Dr. Shailendra Vyakarnam worked in industry for several years before completing his MBA and PhD at Cranfield. He has combined academic, practitioner and policy interests to provide advice to governments and on the development of entrepreneurial ecosystems, technology commercialisation and entrepreneurship education. He has mentored entrepreneurs and held non-executive directorships of small firms in addition to developing growth programmes for SMEs over several years. From 2003 to 2015 he focused on the development of practitioner-led education for entrepreneurship at the University of Cambridge Judge Business School, Centre for Entrepreneurial Learning. Dr. Vyakarnam was awarded "Best Entrepreneurship Professor" at the 2nd Asian Business Schools Awards in 2011. In 2012 he was elected to the prestigious European Academy of Science and Arts. Dr. Vyakarnam was on the faculty of Cranfield School of Management for 10 years before taking up a Chair in Enterprise at Nottingham Business School. He has held Visiting Professorships at University of Reading and University of Aarhus, the Indian Institute of Science and the American University of Cairo.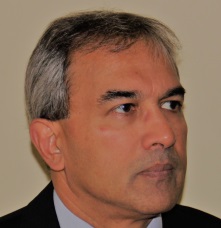 Dr. Uday Phadke's career over the last thirty five years has spanned three distinct but related areas: commercial businesses enabled by science and technology; academic research and teaching in technology and business; and the design and promotion of national and international innovation initiatives. Uday read Engineering at Trinity College, Cambridge followed by a PhD at the University of Sussex where he also held an industry-funded Research Fellowship. He was a founder-Director at Generics, the Cambridge product development and technology consulting company before leaving to build several technology businesses, including an investment company, a research and analysis business and a strategy consulting firm.  He then created Cartezia, which has been in the vanguard of European technology business-builders, helping to build over 100 companies in the last 20 years. He is also founding Chairman of AcceleratorIndia, which focuses on cross-border commercialisation. Over the last decade, Uday has been very active in collaboration and teaching between academia and the commercial world. He was an Entrepreneur in Residence at the Judge Business School at Cambridge University from 2011-2016 and is also a part-time Academic Director at the Moller Centre at Churchill College, Cambridge working on Innovation and Executive Education Programmes.