Incubatees at TBI centre:

Dr. Anitha Peter
---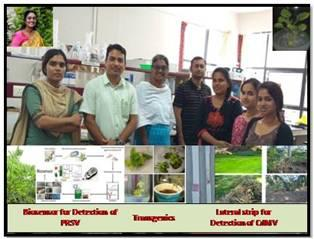 Dr. Anitha Peter is a faculty at GKVK and is working on Papaya ring spot virus which is a highly devastating virus on Papaya (Carica papaya L) which is an important fruit crop of tropical and subtropical regions of the world. Early detection of virus is important in developing disease-free planting material. In this project, she is interested in developing highly sensitive impedance base electrochemical biosensor like a glucose meter which will be useful for supplying disease free planting material and monitoring the orchard on a timely basis and harvesting maximum produce for richer profits. This is a platform technology as this product can be extended for detection of other plant, veterinary and clinically important pathogens and food toxins.
Dr. Mahesh
---

Dr. Mahesh H. B. is an individual entrepreneur who is interested in isolating secondary metabolites from Bacillus sp. With antimicrobial activity against plant pathogens. Bacillus has been reported to have high biocontrol activity. He aims at commercializing the potential Bacillus strains and characterize the active biocontrol molecule that is stable with respect to its efficacy, production and storage.
VANPROZ AGROVET
---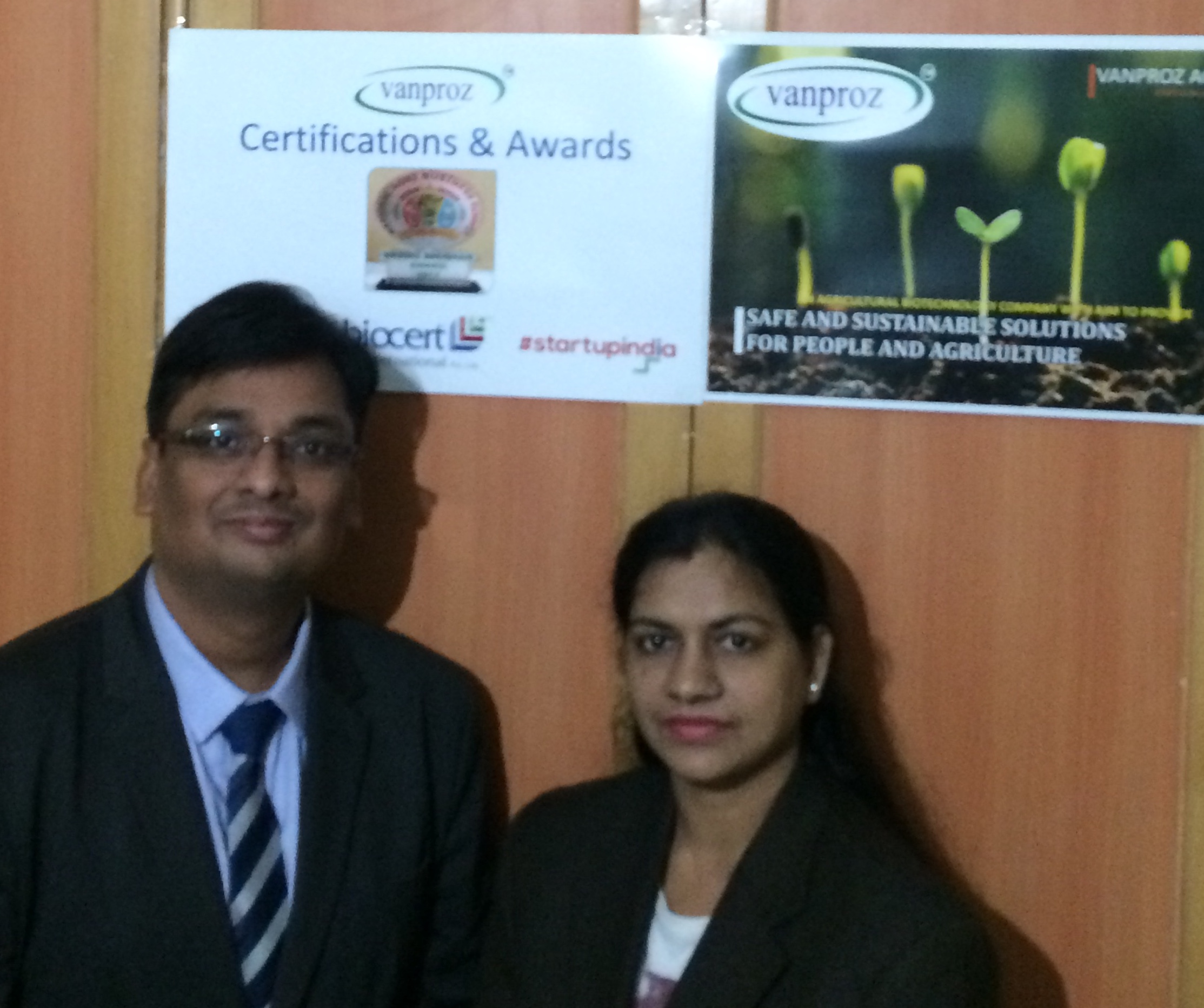 Vanproz Agrovet LLP is a start up based in Bangalore, specializing in 100% natural & safe Agricultural Inputs. The company's portfolio includes disease management and nutritional products catering to a wide range of plants & animal kingdom. They are the first mover in providing solution for mosaic viral disease in cucurbits & papaya, done successful demonstrations for Virucide in multiple climatic zones of India. They are actively involved in r&d for improving efficacy of its virucide product against other plant viral diseases, formulating nematicides & organic pesticides. Vanproz Agrovet works for challenging and inspiring mission : "Sustainable Solutions For Agriculture"
Jiva Sciences Pvt. Ltd.
---

Jiva Sciences Pvt. Ltd. is a start-up working in the area of microfluidics and lab automation, currently developing solutions in the area of animal and human cell type identification. Their current focus is in the following areas: 1. Microfluidics & Photonics based Cell Sorting 2. Microfluidics & Photonics based Point-of-Care Diagnostics 3. Lab Automation Their primary focus as an organization is in tune with the "Make in India" objective, through focusing on building hardware that can contribute towards issues of national importance as well as fit the technical dearth in our country. Website: http://jivasci.com/
Mr. Naveen Hiremath
---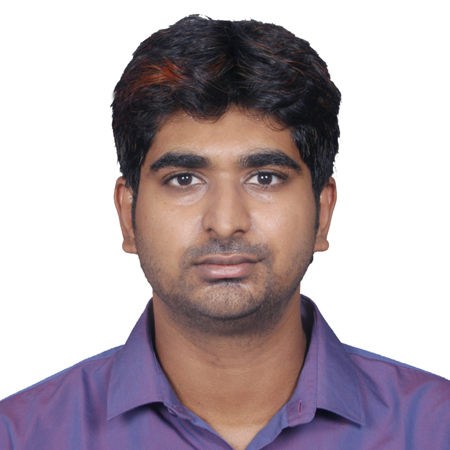 Naveen Hiremath is working to develop the extracts of plants like Curcumin, Vetiver, Patchouli, etc. as broad spectrum Bio-pesticides. Although the use of these extracts is very well studied and documented for human use, the applications as potential pesticides have not been considered. He is exploring possibilities for formulating suitable forms of these extracts to be used as a biopesticide for easy application on crops. The formulations are being tested for their efficacy against major insects, bacterial and fungal diseases under controlled conditions.
Dr. Gowsiya Shaik
---

Dr. Gowsiya Shaik is an individual inventor. She is working towards adapting aeroponic technology for the cultivation of plants with medicinally useful components in their roots. Aeroponic cultivation is a soil-less cultivation of plants where roots grow in air in aeroponic chamber and a constant mist provides nutrients and water for growth. Such a precise plant growing condition will overcome several technological gaps like, options to substantially improve the root growth, option for multiple harvests, to avoid any rhizospheric contaminants and finally, an option to provide required environmental factors to enhance the root growth and metabolite production.
Equine Biotech
---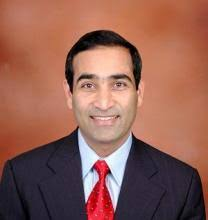 Equine Biotech is a start-up based at IISc. They are developing point of care diagnostics, including a lateral flow and a PCR chip for field based detection of animal Trypanosomosis (Surra)