Panel of Mentors :
Anand Anandkumar, Co-founder, Bugworks Research India, Ltd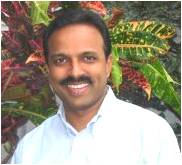 Dr. Anand Anandkumar is the Co-founder of Bugworks Research a drug discovery company that aims to discover novel treatment options for resistant bacterial infections. Bugworks is a spin-off from Cellworks, a therapeutic design company using proprietary simulation technology and he serves as an External Director and Chairman of the Board of Directors of the India operations of Cellworks.Anandkumar received his MS and PhD in Biomedical & Electrical Engineering from George Washington University, Washington DC. He is a veteran of the Semiconductor Industry with more than 18 years of experience, specializing in Electronic Design Automation (EDA) Software products, IC design and in setting up and running global operations in Emerging markets India and China. Before co-founding Bugworks, Anandkumar was the founding Managing Director of the India operations of Magma Design Automation, where he was responsible for setting up and driving many aspects of the Operations including RD, Product Engineering, Business Development and links to Government/Academia. The India operation of Magma which Anandkumar founded in 2003 is Magma's largest subsidiary with roughly 25% of the worldwide headcount.
Animesh Agarwal, VenturEast Analyst- Ventureast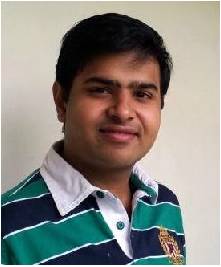 Animesh Agarwal is an analyst at Ventureast, one of India's longest-standing venture capital institutions investing in mid to growth stage companies since the mid-90s. Ventureast is the first VC in India to raise a fund dedicated to Biotech investments. Backed by a team and network with deep expertise in several domains, Ventureast has enabled over 80 seed, early and growth stage businesses in a broad array of sectors including technology, life sciences and clean environment. Some marquee investments in the life sciences space include Onconova, the Indo-US biopharmaceutical company focusing on cancer treatment; Richcore which develops novel biotech solutions aimed at conserving healthcare, food, energy and water; Evolva, which uses fermentation technology to create 'natural' products for nutrition, food ingredients and drug discovery; and Total Prosthetics & Orthotics (TPO), an Indo-American chain of orthotics and prosthetics clinics.At Ventureast, Animesh evaluates investment opportunities in the life sciences and clean technology space.Animesh brings with him over two years of experience as a biochemical and process engineer. Prior to joining Ventureast, he worked at the University of Texas Medical School, Houston, on building biochemical models for memory and learning.Animesh holds an MS in Biomedical Engineering from the University of Texas at Austin and a B.Tech in Biotechnology from Indian Institute of Technology-Madras. His specific interests were in Clinical Imaging, Medical Devices and Bioprocess Engineering.
Anindya Sircar, Former AVP & Head, Infosys
Dr. Anindya Sircar is currently AVP and Head of IP with Infosys Limited and is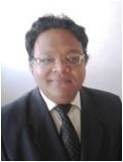 responsible for IP activities of Infosys Limited and its subsidiaries. Prior to this he was heading the IP Department Biocon Group a premiere biotechnology company in Bangalore, India and was instrumental in setting up the IP practices for the Biocon Group.He has a unique distinction of two Ph.Ds one is Science and the other in Law. During his long professional involvement in IP he had spearheaded several acquisitions programs, both in and out licensing of IP. He has figured in the Lex Witness's Hall of Fame Top 50 as a prominent player in India's legal sector in 2010.He takes active participation in patent awareness programs and other programs involving search techniques for patent and commercial information. Besides, he is also a registered patent agent.Dr. Anindya Sircar is a Visiting Faculty on IP at NALSAR University of Law, Hyderabad; N.C.Banerjee Centre for Intellectual Property Rights Studies, Hyderabad; National Law School of India University, Bangalore; RGSOIPL, IIT Kharagpur; NAARM, Hyderabad; PEXA, Mumbai and IBAB, Bangalore.
Aswin Sai Narain Seshasayee, NCBS Leader, NCBS, Bangalore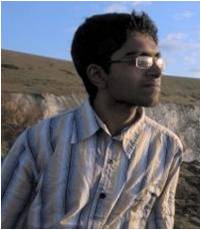 Dr. Aswin Sai Narain Seshasayee completed his undergraduate education (B. Tech) in Industrial Biotechnology at the Centre for Biotechnology, Anna University, Chennai in 2005. On completion, he went on to take up a visiting scientist position at the EMBL-European Bio-informatics Institute, Cambridge with Dr. Nicholas Luscombe, from 2005-2006. During this time he was funded by the Inlaks foundation. He then completed his PhD with Dr. Nicholas Luscombe in the year 2009, after which he stayed on as a Girton College Junior Research Fellow until the year 2010. He currently is a Young Investigator at the NCBS, Bangalore and has been offered a Ramalingaswamy fellowship from the DBT, Govt. of India.
Atul Aslekar, Co-founder, VLife Sciences

Atul brings over 16 years experience in technology development in large international organizations like Fujitsu and offshore software development enterprises like Zensar Technologies Ltd. He was also associated as a strategic consultant with companies like Siemens AG and Mahindra & Mahindra Ltd. Atul shares the vision of building a technology platform that can contribute towards safer, effective and affordable drugs and make life convenient as a whole. Strong expertise in technology development coupled with an inner drive to remain at the cutting-edge has been the driving force in his illustrious career. At VLife, Atul has been a significant contributor in the evolution of VLife's technology platform. Presently he is responsible for identifying and implementing advanced technologies which facilitate complex in-silico research efforts. Having worked in India, Japan, UK and the USA, Atul brings an international outlook to business.
Bala Subramanian, Bigtec Founder Director, Bigtec
Chandrasekhar received his Bachelors and Masters in Chemical Engineering from BITS Pilani. He has worked in Senior Management positions with the Vittal Mallya Scientific Research Foundation. He has extensive experience in bioprocess modeling, scale up and commercial implementation of bio and chemical processes. Over the past decade, his focus has been on realization of rapid, portable, high quality and low cost diagnostics that would bring the power of a modern laboratory to near-care use. He holds a number of Indian and International patents. Chandrasekhar heads Bigtec labs and is one of the founding directors at Bigtec.
S. Ganesh, Anthem Biosciences Chief Scientific Officer and Co-Founder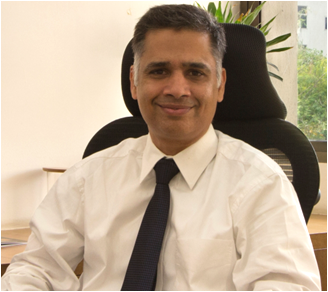 After completing the Undergraduate course in Chemistry at Madras University in 1986, won a Fellowship from National Chemical Laboratory (NCL) in Poona, for securing a rank in the top 20 at the All-India level. On completing the Master's program in Organic Chemistry at the University of Poona, won a Fellowship in 1988 from the University Grants Commission, Government of India, for the Ph.D. program in the field of Chemistry at NCL.The Ph.D. degree in Chemistry was awarded in 1993. After completing a short stint of post doctoral work at NCL, joined Syngene (Biocon Group Company) in 1994 on its inception. Rose to be VP and CSO in a span of 12 years and built a good cohesive group of 500 chemists with diverse chemistry skillsIn August 2006, decided to Co-found Anthem Biosciences, along with two ex-colleagues.Anthem Biosciences is a Discovery Research and Alliance Partner. It is located in Bangalore, India. Anthem differentiates itself from the competition by being a Contract Innovation Service (CIS) provider. As a CIS provider, Anthem works on novel platforms that are of service to clients and to meet new found customer expectations.
Malathi Lakshmikumaran, Director & Practice Head – Lifesciences Patent Agent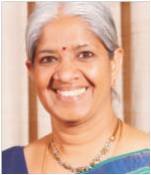 Dr. Malathi Lakshmikumaran has more than 30 years of experience in the field of biochemistry and Molecular Biology with an expertise in plant genomics, DNA fingerprinting and genetic transformation. She has successfully supervised several Ph.D. students in the area of Plant Molecular Biology. She has more than 100 publications to her credit in various International and Indian journals.Prior to joining the firm, she served as the Head, Centre for Bioresource & Biotechnology Division in The Energy and Resource Institute (TERI) for a period of 17 years. At present, she serves as a Director and heads the life science group at the IP division of the firm. She is a registered patent agent and has been actively engaged in preparing, filing and prosecuting of patent applications, both in India and abroad. She mainly works on pharmaceutical, chemical and biotechnological patent applications. She advises clients on plant variety protection and registration. She is actively involved in the area of Biodiversity and Traditional knowledge.
K. K. Narayanan, MetahelixS Managing Director, Methelix Life Sciences
Dr. K. K. Narayanan is the Managing Director of Metahelix Life Sciences, a Tata enterprise. Metahe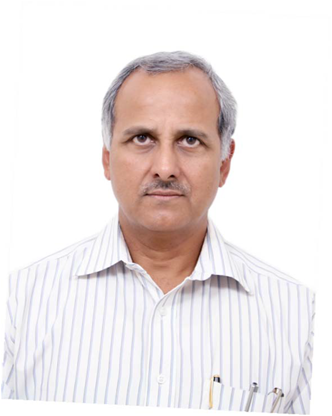 lix is based in Bangalore, India, and is focused on crop improvement, using all the modern tools of plant genetic manipulation.Narayanan is trained as a plant breeder and molecular biologist. He graduated with a Ph.d. in plant breeding and genetics from the Tamil Nadu Agricultural University at Coimbatore, India. He later on carried out post-doctoral research at the department of biological sciences, Stanford University under a Rockefeller Foundation fellowship.Returning to India, he started his career as a scientist at the Spic Science Foundation, Chennai and later moved on to lead the crop transformation and functional genomics programme at the Monsanto Research Centre located within the Indian Institute of Science, Bangalore. In 2001, he along with four other scientist colleagues founded Metahelix Life Sciences and has since been leading its operations.Narayanan is a member of several committees and advisory bodies including several scientific task forces on "agricultural biotechnology"of the DBT, Government of India, and the "Vision Group" on Biotechnology set up by the Karnataka government.
Nitin Deshmukh, Kotak Investment Advisors CEO, Private Equity, Kotak Investment Advisors Ltd
Nitin is the founding member of the Private Equity practice at Kotak and has played the pivotal role in building the Alterna

te Assets business to USD $ 1.5 bn Funds currently under management at Kotak Investment Advisors Ltd .With 25 years of experience in VC/PE investing, Nitin has lead investments in over 80 companies, a number of which have grown attaining leadership position in their respective sectors .Prior to taking up the current assignment at Kotak in June 2004, Nitin was Director of Dresdner Kleinwort Capital when it started operations in India in June 2001. Prior to joining Dresdner, Nitin had a long stint of over 12.5 years with ICICI Venture, from its inception in 1989 to being its Chief of Private Equity Investments heading its funding and investment management activities of various Funds, till the early part of this decade.Nitin has strong association with Pharmaceutical and Biotech Industry in the country, having served as The Director General of Association of Biotechnology Led Enterprises (ABLE), the apex industry association of biotech companies in India and having worked with CIPLA, India's leading pharmaceutical company in various technical and management positions.In addition to his responsibilities at Kotak, Nitin serves on the Executive Committee of Indian Private Equity & Venture Capital Association and as a member CII National Committee on Private Equity and Venture Capital as well as CII National Council on Economic Policy. He also serves as Director of ABLE in addition to being a member of the Committee on Biotech Policy of the Department of Biotechnology, Government of India.Nitin holds an MBA degree from University of Bombay and a Master's Degree in Pharmaceutical Technology from UDCT Bombay where his research work led to a patent filing on machine design for manufacture of Novel Drug Delivery Systems. He also completed the Post-Graduation Programme in Pharmaceutical Technology at the University of Ghent, Belgium. He is a recipient of the Distinguished Alumnus Award 2012 of Institute of Chemical Technology (ICT), Mumbai earlier known as UDCT.
S. Ramaswamy, C-CAMP, inStem Co-Founder, C-CAMP, Dean InStem
Prof. Ramaswamy.S is the CEO of C-CAMP, Centre for Cellular and Molecular Platforms. He is also currently the Professor and Dean for Institute for Stem Cell Biology and Regenerative Medicine, Bangalore which is a part of the Bangalore Bio-Cluster.He was a primary faculty member in the biochemistry departmen
t at University of Iowa, Carver College of Medicine for 10 years. He had adjunct appointments in both Chemical and Biochemical Engineering Department and Physiology and Biophysics Department. He also worked as an administrator taking care of all the core research facilities and was the Director of the Protein Crystallography Facility.Prior to this he was also the Researcher, Docent at the Department of Molecular Biology, Biomedical Center, Swedish University of Agricultural Sciences, Uppsala Sweden.He is a structural biologist by training and got his PhD from the Molecular Biophysics Unit of the Indian Institute of Science. His research interests are varied but revolve around structure-function relationships of proteins and protein-protein interactions.
Dr. B.V. Ravikumar, Xcyton
Dr. B.V. Ravi Kumar - is the founder of XCyton, and functions in the capacity of Chairman and Managing Director.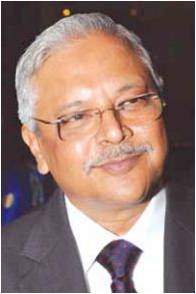 Dr. Ravi Kumar has been instrumental in developing all the products and has successfully launched all the products in the market. Dr. Ravi Kumar's networking abilities have created a huge extended family of collaborators for XCyton. Dr. Ravi Kumar also has been instrumental in getting venture funding, grants and soft loans from Government of India.Dr. Ravi Kumar was earlier with Astra Research Centre where he was the project co-ordinator and lead research on M. tuberculosis and Neurocysticercosis and also guided a Ph.D. Dr. Ravi Kumar has done his Ph.D in Neurochemistry from Indian Institute of Science. Dr. Ravi Kumar has worked as a registrar in CMC Vellore and has been trained in Psychiatry at CMC Vellore. Dr. Ravi Kumar graduated in medicine from JIPMER, Pondicherry.
Sarath Naru, VenturEast Managing Partner- Ventureast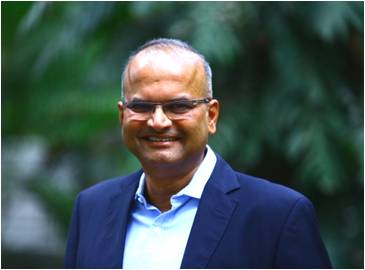 Sarath is the Managing Partner and Founder, and leads the Ventureast team across all its funds. An entrepreneur himself, Sarath has pioneered many firsts in the Indian Venture Capital landscape including: the privatization of a government-run venture fund that led to the establishment of Ventureast's first fund; India's first life sciences fund; seed-stage and incubation fund, and a listed fund on the AMEX. He has directly invested, or has overseen investments in more than 60 early-to-growth stage companies across the technology, life-sciences, health care, consumer goods and infrastructure services sectors.Sarath's ability in spotting early, companies that differentiate themselves in rapidly growing markets has led to a number of investments where the investee company has swiftly progressed to leadership position. For example, he has backed from ground-up to leadership a port management services company, India's first fabless semi-conductor company, and a drug discovery company operating in India and Europe.Sarath's cross-functional experience in the USA and India, which includes his brand management work with P&G USA, his entrepreneurial stint at building a trading business between USA and India, and his long experience in VC fund management, is behind his ability to work meaningfully with investee companies. Sarath's wide ranging activities have helped him attract highly qualified people to investee companies, drawing co-investments, and in building business alliances. He has been an Executive Committee member and treasurer of the IVCA; the treasurer of ABLE, India's biotech association; was on the Executive Council of the PanIIT Association, an alumni network of all the IITs; he is on the board of Ascent Capital / UTI Ventures, and was on the board of Avigo Ventures. He has a B.Tech from IIT Madras, and an MBA in finance from the Booth School, University of Chicago.
Shams Yazdani, ICGEB Group Leader, Synthetic Biology and Biofuel Group
Coordinator, DBT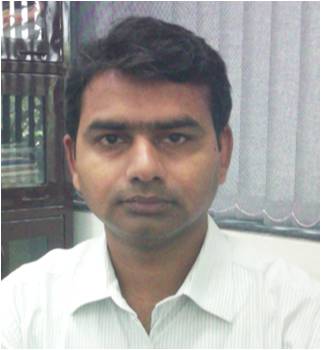 -ICGEB Centre for Advanced Bio-Energy Research, International Centre for Genetic Engineering and Biotechnology (ICGEB), New Delhi. Currently heading DBT-ICGEB Centre for Advanced Bioenergy Research and leading Synthetic Biology and Biofuels group at ICGEB where the major interest is to use genomic, metagenomic, synthetic and systems biology approaches to achieve high yield of biofuels and other chemicals from renewable resources.Early research in JNU led to the development of technology for production of recombinant Streptokinase, which was transferred to Shanta Biotech, Hyderabad.Was involved in malaria vaccine development program at ICGEB during 1999-2010 and developed technologies for production of three potential vaccine candidates for Vivax and Falciparum malaria and transferred to Bharat Biotech (I) Ltd, Hyderabad for their cGMP production. The ICGEB malaria vaccine has gone through pre-clinical toxicity studies and entered into Human clinical trial in August 2010Made breakthrough discovery during research at Rice University, Houston, USA by finding a novel pathway in E. coli to produce bioethanol from glycerin, a waste from biodiesel industry.Author of 40 publications in high impact international journals and books and 8 patent applications.Member of editorial board of Journal of Industrial Microbiology and Biotechnology (JIMB) and various committees of DBT, BIRAC and academic institutes.
Shirshendu Mukherjee, Wellcome Trust Senior Strategic Advisor, R&D Initiative India
Wellcome Trust, www.wellcome.ac.uk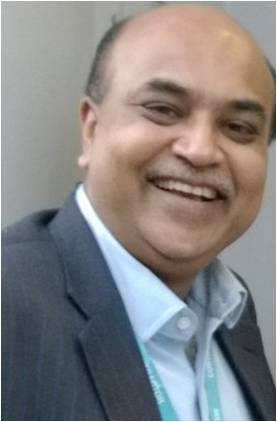 Email: s.mukherjee@wellcome.ac.uk
Dr. Mukherjee has around 20 years, experience with R&D's of pharmaceutical companies like Ranbaxy, Becton Dickenson, JK Drugs and Pharmaceuticals in various capacities. Before joining the Wellcome Trust he was working with International Centre for Genetic Engineering and Biotechnology(ICGEB), New Delhi and was responsible for Technology Transfer, Licensing and IPR's related issues for the organisation on human health and agriculture related plant biotechnology. Presently, Dr. Mukherjee, manages the R&D for Affordable Healthcare In India, a £30 million Initiative of the Wellcome Trust based in India. The Initiative funds translation research leading to affordable healthcare solution in India and beyond.Dr.Mukherjee hold Ph.D. degree in Microbiology and law degree from India.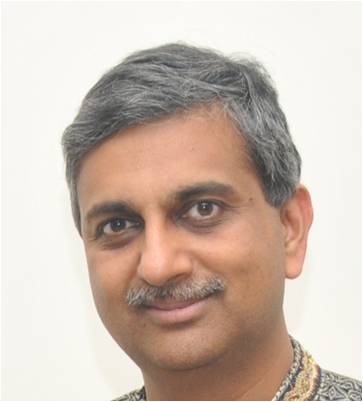 Shridhar has more than 15 years of drug discovery and development experience in Indian pharmaceutical industry in various therapeutic areas. Shridhar holds a basic degree in Pharmaceutical Sciences, a PhD in Pharmacology from Ohio State University, and has post-doctoral experience in Neuropharmacology at the University of California, Los Angeles. Shridhar has been the Executive Vice President-Discovery Biology and Drug Development at Orchid Chemicals and Pharmaceuticals. In this role, Shridhar has been responsible for the design and implementation of the scientific and business strategy for drug discovery and development across therapeutic areas, managing a team of scientists in biology, DMPK, safety pharmacology, and regulatory toxicology and clinical development. Most recently, Shridhar was appointed Vice President and Head of Innovative Science for the Infection Innovative Medicines group at AstraZeneca, India and was responsible for the discovery and development of 2 potential clinical candidates in TB and malaria.Throughout his career, Shridhar has overseen Discovery and Development of about 15 clinical candidates, the farthest being in Phase 3 clinical trials. He has also executed out-licensing deals with major pharma as well as in-licensing of candidates (NCE/NBE) which are in active development. This has generated revenues in excess of 100 million USD. Shridhar has been a member of joint research committees, academic and industry collaborations and has served as a Ph.D. guide.
Shrikumar Suryanarayan, Sea6 Energy Chairman, Sea6 Energy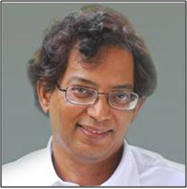 Shrikumar is the Chairman and co-founder of Sea6 Energy Pvt. Ltd. (www.sea6energy.com). He is also the honorary Director-General of the Association of Biotechnology Led Enterprises of India (ABLE), headquartered at Bangalore ( www.ableindia.org ). He was formerly the President of Research and Development at Biocon Limited, Bangalore India (www.biocon.com) and the Chief Scientific Advisor to the company. He was associated with Biocon for over 25 years.His other appointments include an Adjunct Professorship at the Department of Biotechnology at the Indian Institute of Technology Madras (www.iitm.ac.in). He is also a member of Governing & Advisory boards of several institutes and centers promoted by the Department of Biotechnology, Government of India and served as the Chief Executive officer for the Translational Health Sciences Institute (www.thsti.res.in) at the National Capital Region Biosciences Cluster, Government of India from 2009-2010.Shrikumar has a Bachelor's degree in Chemical Engineering from Indian Institute of technology, Madras and a Master's degree in Biochemical Engineering from the Indian Institute of technology Delhi.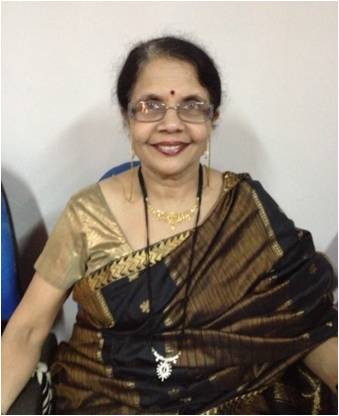 Dr. Smita Lele is a technologist with industrial, academic and research experience over 3 decades.She is currently Controller of Examination and Professor of Biochemical Engg., in the Institute of Chemical Technology (Formerly UDCT/UICT), Mumbai. She was working as the Head of the Departments of Food Engg. & Tech., during 2008-12. After graduation in Chemical Engg, from then UDCT, she was the first woman engineer to join Hindustan Lever Research Centre in 1977. She was also a consultant to Alfa Laval – Tetra Pack (India) in 1996 and a visiting researcher at the University of Pittsburgh, USA (1998).She has published 81 international papers in refereed journals, has 5 patents to her credit. She has supervised 21 Doctorate and 55 Masters Students and many more are working under her now.She has received several awards and accolades including Hari Om Ashram Preri Shri. S.S. Bhatnagar Research Award on Prevention of Water Pollution", Fellow, Maharshtra Academy of Sc., Fellow Biotech Research Society of India and Dr. Bains – AFST life time achievement awards for woman Food Scientist.Dr. Lele has successfully handled several sponsored projects among which are a 100 kg vegetable dehydration demo plant set up at Baramati, Maharshtra. The dry-mix vegetable-products - JustsipTM brand drinking vegetables and vegetable soup premixes are being marketed; conversion of vegetable powder such as doodhi, carrot, palak into easy to consume or swallow tablets and chews some of which are also fortified with iron and or calcium to improve mineral content. The trial marketing is being conducted through a network of few hundred pediatricians in Maharshtra and developing and transferring technology for biological treatment of waste generated in Nuclear Plants containing high nitrate content.Dr. Lele is a member of several scientific committees of Government bodies such as DBT, DST, and FSSAI.Dr. Smita is firmly committed to her students and has been acting as a Career Counsellor for appropriate selection of career by the college and graduate students so as to become a successful professionals.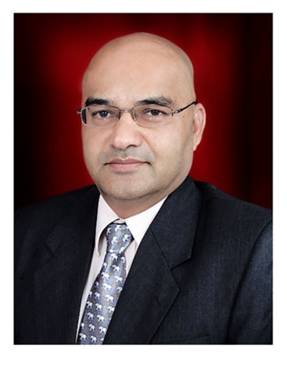 Sudhir Kant is a consultant in the field of change management. Presently he is consulting to 3 organizations in India. A Chemical Engineering graduate from Harcourt Butler Technological Institute Kanpur, Sudhir got his Masters degree in Business Management with Marketing as Specialization from University Business School, Panjab University, Chandigarh in 1983.Sudhir started his career in 1983 with Millipore Corporation's, (Boston USA, USD 1.8 Billion), Indian Operations called Millipore India Pvt. Ltd as Application Specialist and became President in 1999. He continued his career with Millipore India till 2010. Sudhir Joined Krishna Antioxidants Pvt. Ltd. Mumbai the year 2010 to make it a system driven company and completed his assignment in Feb 2012. That time he started his consulting assignment to various organizations including Advinus, as Tata group company.Sudhir is an investor in a Private Equity company, A Biotech start up, a School, an Alternate green energy company, a real estate company and a marketing company. He is also on the Board of many organizations including a Japanese joint venture in India. He is also on Executive Committee of World Presidents' Organization Bangalore, founder director of US India Importers' Council Mumbai, and many other organizations.
Suri Venkatachalam, Connexios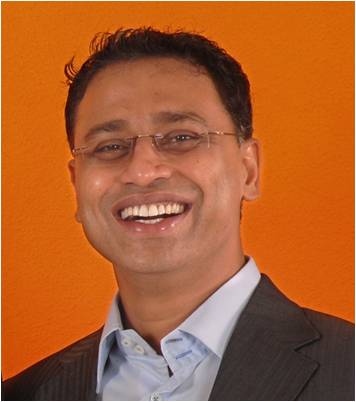 Suri Venkatachalam is the founder and currently serves as the CEO of Connexios Life Sciences Pvt. Ltd. Connexios a Bangalore based pharmaceutical company that leverages a unique translational network biology approach to discover and develop novel therapeutics for unmet clinical needs in the area of diabetes and diseases of metabolism.He is also a co-founder and chairman of Achira Labs, a Bangalore based start-up developing a diagnostics technology platform based on a unique microfluidics based approach.Before founding Connexios in 2003, Suri was part of the founding team of Metahelix Life Sciences Pvt. Ltd. an Agri-biotech company based in Bangalore. Before, his move to industry, Suri was a Research Associate in Indian Institute of Science, Bangalore; a visiting scientist at the computer science department of Linkoping University, Sweden, an adjunct associate fellow at the National Institute of Advanced Studies, Bangalore and a LJIS Burroughs-Wellcome post doctoral fellow in computational neuroscience at the University of California, San Diego.Suri holds a Bachelors degree in Chemical Engineering and a PhD in condensed matter physics from the Indian Institute of Science.
Swaminathan Subramaniam, Abbott Nutrition Head-R&D, Abbott Nutrition, India

Dr. Subramaniam is a physician who developed his research interests in clinical pharmacology and neuropharmacology during his postgraduate training at the Postgraduate Institute of Medical Education and Research, Chandigarh, followed by doctoral training at the University of Pennsylvania and postdoctoral training at the National Institute of Neurological Disorders and Stroke. Swami returned to India in 1995 to join Dr Reddy's in their discovery research program. He held varied responsibilities both on the scientific and commercial sides while at Dr Reddy's, including Founder and Managing Director of a subsidiary company, Aurigene. After holding leadership positions at Sanmar Speciality Chemicals and Rheoscience A/S, and at Merck Research Laboratories, he took charge as Head - R&D for Abbott Nutrition in India.In his career he has to his accomplishment the first IND filing of an anticancer drug from Dr Reddy's, several licensing deals, establishment of Dr. Reddy's Pharmaceutical Services business, start-up of India's first drug discovery services venture, establishment and operationalization of Abbott Nutrition's R&D facility in India and multiple strategic business and investment transactions. Dr Subramaniam was a Chevening scholar at the London School of Economics and has attended executive training programs at Stanford Business School, Indian Institute of Management and Indian School of Business.
Swami Manohar, LimberLink Technologies Co-founder & Managing Director, LimberLink Technologies
Co-founder and MD of LimberLink Technologies Pvt. Ltd., that is pursuing the Jed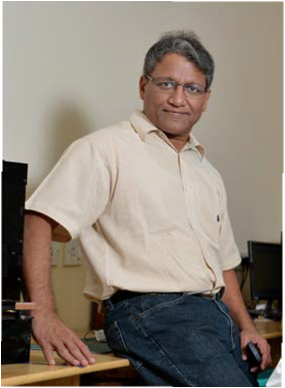 -i (Joy of Engineering, Design, and Innovation) mission.15 years as faculty at the Indian Institute of Science. Guided over 40 graduate students including 3 PhD students.Member of the team that pioneered faculty entrepreneurship at the Indian Institute of Science in 2000 setting a precedent for IITs and other institutions to follow.Co-inventor of the Simputer and the recipient of the first Dewang Mehta Award for innovation in IT from the Ministry of IT, GoICo-founder of Strand LifeSciences Pvt. Ltd; Co-founder of Picopeta Simputers Pvt. Ltd; Angel investor and startup mentorHeld visiting faculty/research positions at Columbia University, University of Missouri, University of North Carolina and the University of Texas.MS and PhD in Computer Science from Brown University, RI, USA; ME in Electrical Engineering from the Indian Institute of Science, Bangalore; BE(Hons) in Electronics and Communication from Government College of Technology, Coimbatore.
Taslimarif Saiyed, C-CAMP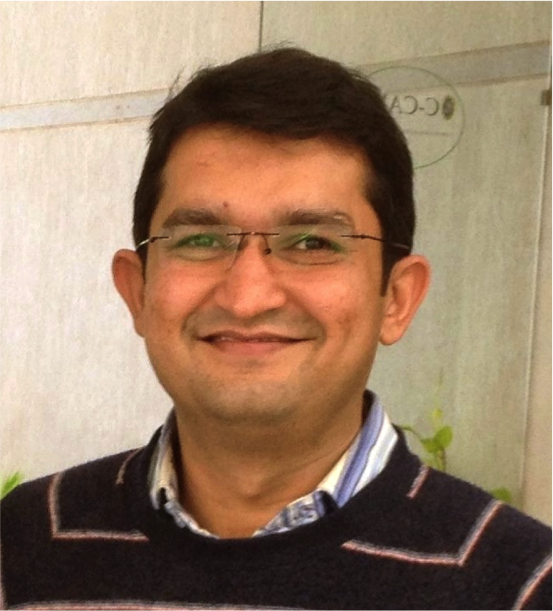 Taslimarif Saiyed is the Director and COO of C-CAMP, Centre for Cellular and Molecular Platforms. In this role, he manages C-CAMP's technology platforms, growth strategies, strategic collaborations for new technology creation, education and training programmes, business and innovation accelerator unit. He also oversees the Intellecutual Property and Technology Transfer Office at C-CAMP.Prior to joining C-CAMP, he worked as a Scientist with University of California, San Francisco (UCSF), studying neurodegenerative diseases like Parkinson's disease. He holds a doctorate in Neuroscience from Max-Planck Institute for Brain Research, Germany.In the bay area, he also served as a Management Consultant with QB3 New Biotech Venture Consulting as well as in an individual capacity where he consulted for biotech firms in the US.
G. Sabarinathan, NSRCEL, IIM-B.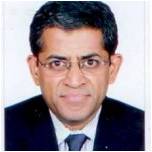 G. Sabarinathan is an Associate Professor in the Finance and Control area at IIM Bangalore. Prior to his joining IIM Bangalore, he was a Director on the Board of the Indian subsidiary of CDC Capital Partners, now known as Actis, and has served as Director on the boards of over thirty-five companies and early-stage technology businesses. He is also a member of the Investment Committee of the KITVEN Fund.He has a PhD from the National Law School of India University, a Post Graduate Diploma in Management from IIM Bangalore, and a BSc in Chemistry from Loyola College, Madras University.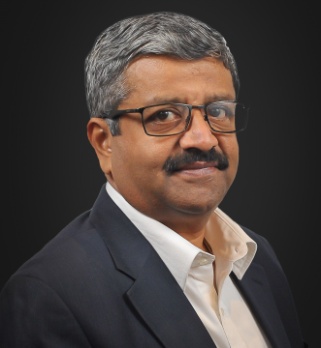 Dr. P. Siva Kumar is the Chief Executive Officer of Trivitron Healthcare Private Limited, Chennai. He is responsible for the overall business and strategies for one of the largest medical devices player in India. In addition to this role, Siva Kumar is also the Managing Director, Maxivision Laboratories Private Limited, Chennai which is responsible for establishing new business venture of Analytical Laboratories with special focus on Food Testing. He is also closely associated with Maxivision Eye Hospitals, a Trivitron Promoter Group of Companies specialized in Eye Care in India. Prior to joining Maxivision & Trivitron Group, Dr. Siva Kumar was the Country Manager at Agilent Technologies in India where he worked there for close to 5 years.

Siva Kumar holds a doctorate degree in Biochemistry from Osmania University, Hyderabad. Subsequent to his Doctoral Degree, he worked as Post-Doctoral Research Fellow in USA (American Health Foundation, New York and Brown University, Providence). He has vast experience in the healthcare industry and has introduced newer technologies in the India Diagnostics industry.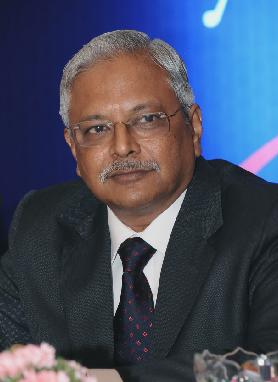 Dr. Ravi Kumar had done his medicine from JIPMER Pondicherry and obtained his post Graduate Diploma in Psychiatric Medicine from CMC, Vellore. In 1979 he shifted to basic sciences and obtained his PhD from Indian Institute of Science, Bangalore in Neurochemistry in 1985. He worked at Astra Research Centre India as a Scientist and Group Leader, where he developed Diagnostics for Neurocysticercosis and Neurotuberculosis. In 1995 he founded XCyton Diagnostics and is currently the Chairman and Managing Director. At XCyton he led R & D team for the product development of ELISA for HIV, HCV and Japanese Encephalitis.

Since 2004 he had spearheaded the development of a Molecular Diagnostic Platform called Syndrome Evaluation System, which simultaneously detects all probable pathogens causing a syndrome – bacteria, viruses, fungi and parasites in a single sample in a single test.

Dr. Ravi Kumar has two patents granted in US and thirty two other countries and four patents applied for in 70 countries.

Currently works as Lead Consultant at his own Business Consulting practice, with a passion for enabling small and medium enterprises in developing & implementing their business development & growth strategies. Specializing in, but not limited to, healthcare, biomedical & life science products & services.

With an experience range from Sales Person to MD-CEO he carries with him a wide skill set that could be useful for start-ups as well as ongoing business enterprises. Prior to starting his own consultancy he has been the Founding President MD & CEO of a European MNC's India Operation for 13 years (Maquet-Getinge Group).

https://www.linkedin.com/in/ashim-purohit-aa68749/
Email: ashimpurohit@gmail.com
Contact: +91 9619663221/9819696221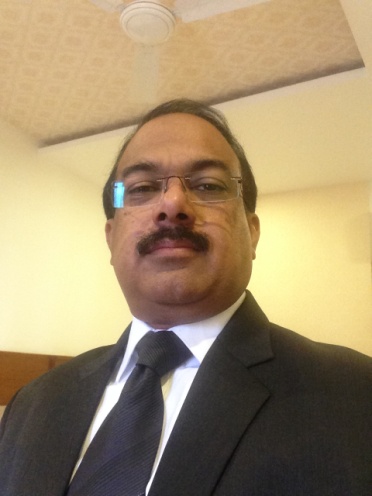 Sudhakar Bangera

Current Designation, Organisation:

Partner, AILEEN Clinical Research Services, Hyderabad
Years of Work Experience: 27 years (22 years of Clinical Research)

Education:

MBBS from Kempegowda Institute of Medical Sciences, Bangalore, India
MD (Pharmacology) from Kasturba Medical College, Mangalore, India
MMedSc (Clinical Trials Methodology) from The University of Hong Kong, Hong Kong
Previous Work Experience:
Vice President, Medical Affairs, Bharat Biotech International Ltd, Hyderabad
COO & Program Director, Clinical Development Services Agency, an autonomous organisation of Department of Biotechnology, Ministry of Science &Technology, Government of India, Faridabad
Sr. Vice President & Country Head, Daiichi SankyoIndia Development, Gurgaon
Vice President – Clinical Research, AXIS Clinicals Ltd, Hyderabad
Director – Medical Imaging Operations, PAREXEL International, Hyderabad
Vice President – Site Management Services, Manipal AcuNova, Bangalore
Head – Medical Affairs, Head – Clinical Research; Project Manager, Medical Writer, Business Development, Asian Clinical Trials Ltd, Hyderabad
Associate Professor of Pharmacology at Medical, Dental, Nursing and Physiotherapy colleges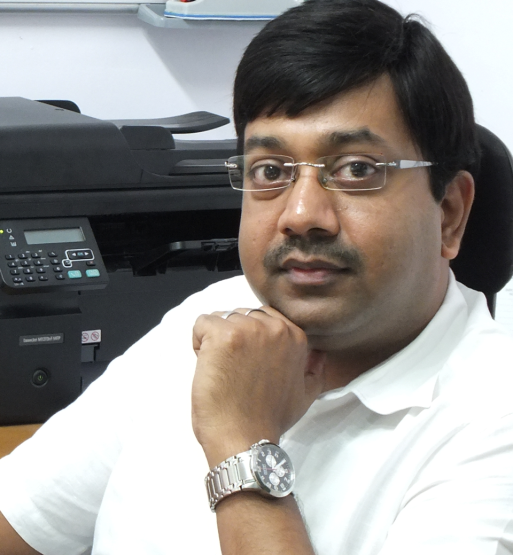 Dr. Rohit Srivastava is currently working as a Professor at the Indian Institute of Technology, Bombay. His specialization lies in POC Diagnostic devices, Biomedical Microsystems devices (MEMS), nano-engineered biosensors, photo-thermal therapy in cancers and nano-engineered orthopedic applications. Dr. Srivastava in collaboration with Biosense Technologies Pvt Ltd has developed and commercialized "UChek" a portable urine analysis system based on the mobile platform and has also made a low cost reader for quantitatively analyzing urine dip sticks. He has received the DBT Biotech Process and Product Commercialization Award 2015 and the OPPI Young Investigator Award 2014 for UChek. He has been awarded the prestigious Vasvik Award 2013 for Biological Sciences and Technology for Suchek, which is an indigenous, accurate, low-cost glucometer supported by the Indian Council of Medical Research. Dr. Srivastava is also the recipient of the prestigious Tata Innovation Fellowship Award from DBT for his translational work on diagnosing orthopedic implant related infections.

Dr. Srivastava is the proud recipient of the Bill and Melinda Gates Foundation GCE Phase 1 for an innovative work on drug delivery using microneedles. Dr. Srivastava's lab has been placed third in the prestigious Healthcare Innovation World Cup organized by HIT Lab on solutions to management of diabetes with a cash award of $5000. The Wellcome Trust UK has further funded this project for making an affordable point of care reader for critical care analytes. Dr. Srivastava's lab is also the winner of prestigious 'Samsung Innovation Award 2012' organized by IIT Delhi (August 2012) for innovation 'Drishti which has been transferred to Titan Eye for further development. Dr. Srivastava has been conferred the Sr IYBA award in May 2013. He has received the INAE Young Associate ship in 2013. He has received the prestigious INAE Young Engineer Award 2010. He is also the recipient of the prestigious DBT-IYBA 2009 award. He has also been elected a Member of the National Academy of Sciences, 2011. 40 of his current projects have been submitted as patent applications to the US and Indian Patent Office with some approved and several under examination. In a short duration of 11 years at IIT Bombay, Dr. Srivastava has already published in over 95 international journals with an h-index of 19. He is an active member on the DBT BIRAC Task force as well as the ICMR and DBT Task Force for translational research. Dr. Srivastava's lab is focusing on developing technologies that can be commercialized and brought to use for the common man in India.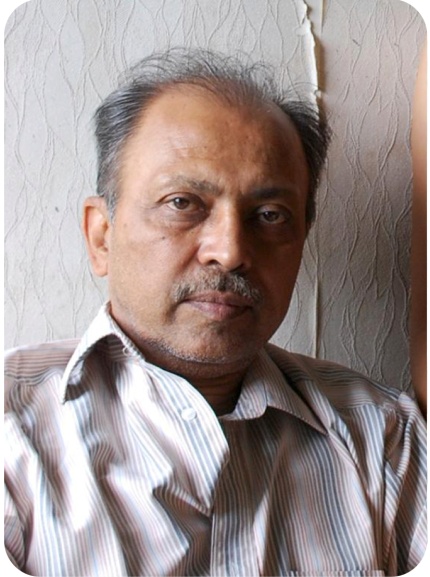 [Formerly Professor & Principal Investigator in Virology from ACTREC, Tata Memorial Centre, Navi Mumbai]

Academic background: B.Sc/M.Sc (Zoology)-Visva Bharati University, Shantiniketan, W.Bengal; Ph.D. (Cellular Immunology)-Cancer Research Institute, Mumbai; Post-doc (Virology)- NCI, NIH, USA-Mentor: Robert C. Gallo

Major interests during the career: Lentiviral vector development/modifications and its application; development of therapeutically important recombinant reagents; assay development, VLP technology & Human herpesvirus-6 biology.

Major achievements: First commercially successful DBT sponsored project: HIV-1 & 2

Sero-diagnostic Western Blot (licensee-J Mitra & Co, New Delhi); first complete sequence of HIV-2 from India/Asia and only indigenously developed lentivirus vector system derived from the Indian HIV-2 isolate.

Recognitions: 'Science in Society' inaugural year award of the Indian National Science Congress, 2004; All India Biotech Association award for 2000-2001; VASVIK award in Biological Sciences & Technology, 1998; Member, Guha Res Conference; Fellow, National Academy of Sciences.