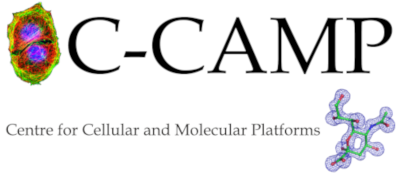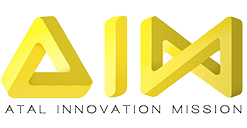 SEED Fund under the AIM scheme
C-CAMP has been selected by NITI AAYOG as one of the Established Incubation Centers for scale-up support and seed funding for startups under the AIM scheme. Under this scheme, CCAMP, together with private investment partners, aims to facilitate a wider base of entrepreneurs scale-up their operations. This scheme is aimed at providing capital assistance to startups with novel, innovative and disruptive technologies in all sectors of life sciences, including healthcare, medtech, agriculture, bio-energy, industrial products and processes, and nutraceuticals.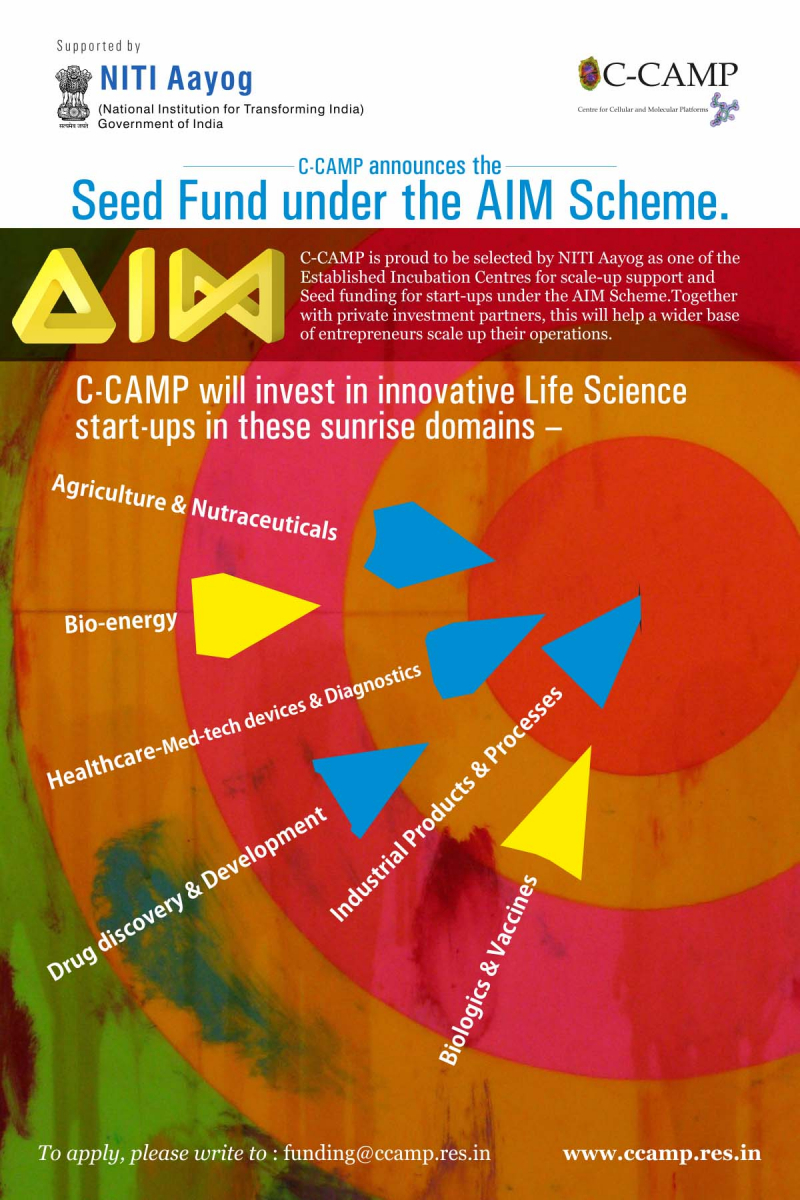 Investment:
Equity-based co-investment model where C-CAMP will invest 12.5 Lakhs in a company that can match the contribution from Private Investors.
Financial assistance for:
Performing proof-of concept stage studies
Prototype generation
Scaling-up innovations
Generating additional data or performing validation studies needed to secure next-level funding
In selected cases, where funds can help with gap funding/next-level funding.
Patent analysis, drafting and filing
Market research analysis and Professional consultancy
Enterprise building – Development of Market, Business Strategy, Business supply chain etc
Eligibility:
Indian Start-ups (registered under Companies Act, 2013), having at least 51% shareholders as Indian Citizens [does not include OCI or PIO] as the mandatory requirement)
A company shall be considered as start-up
*  up to 5 years from the date of its incorporation/registration
*  If its turnover for any of the financial years has not exceeded Rs 25 cr, and
*  If it is working towards innovation development, deployment or commercialization of new products, processes or services driven by technology or intellectual property
Selection Criteria:
The start-up should be working towards innovative technology/technologies and should be product oriented (not services oriented)
The technology should be novel & there should be potential for generation of IP
The technology should fulfill an unmet need and have an impact
The start-ups should have a competent team in both technical & business aspects
The technology should have a sound commercialization strategy and road map to the market
The start-ups should have a clear understanding of the end-user/customer and market size
The start-up should have a sound business plan and company vision
Apply at: http://bit.ly/2TV7dUe
Contact Us
For any further information please contact funding at ccamp dot res dot in
Phone: 91-80-23085055/67185052
Centre for Cellular And Molecular Platforms
NCBS-TIFR, GKVK, Bellary Road Bangalore 560065, India