C-CAMP has emerged as a thriving hub for innovation with a vibrant ecosystem. We have interacted with over 500 inventors and entrepreneurs and encouraged them to translate their inventions into innovation. Till date C-CAMP has supported over 100 start-ups/spin-offs through funding, bio-incubation and mentorship.
---
Medical devices and diagnostics
---
Drug discovery and development
---

Affigenix is a Bangalore-based company with a focus on precision diagnostic kit development for personalized medicines. Their current portfolio includes a trypsin clearance assay kit. In addition, Affigenix is becoming a preferred service partner to few biopharma companies and also earning the reputation for professionalism, performance, and productivity. They have also developed unique best-in-class critical reagents (22 #s) that are sensitive and specific to measure and monitor the safety and efficacy of products in preclinical, early and late stage clinical trials. They have commercialized >22 reagents and kits and have started generating revenue.
Website: http://www.affigenix.com/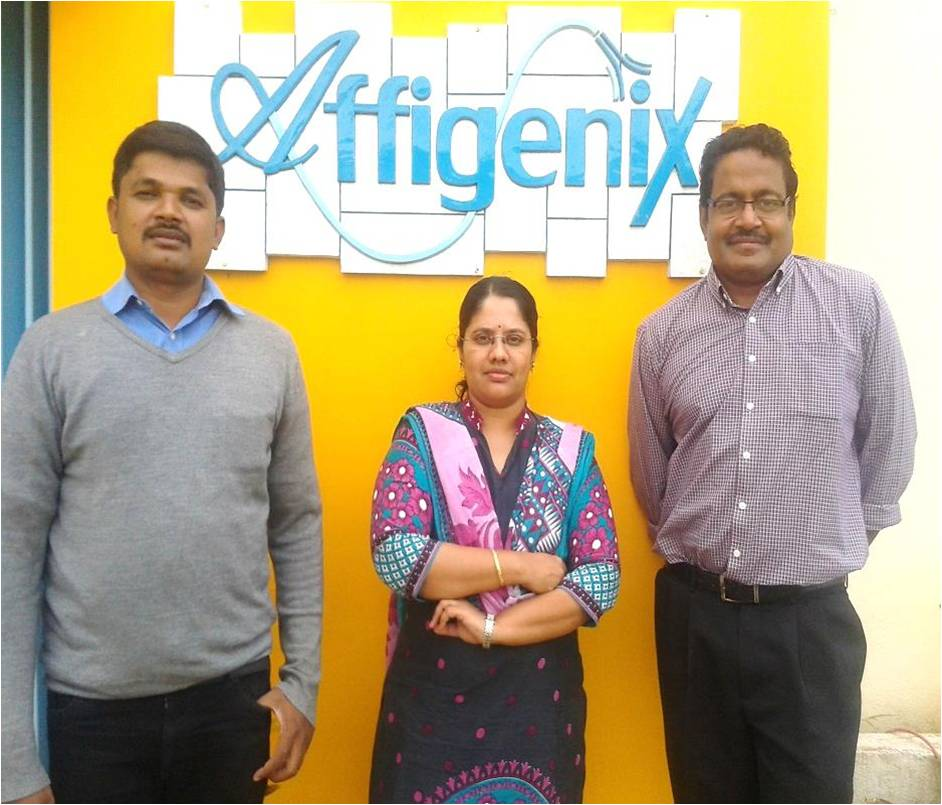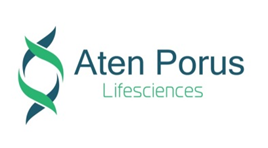 Aten Porus is a young start-up focused on nanotechnology based therapeutics for lysosomal storage disorders and other rare diseases. Niemann-Pick Type C Disorder is characterized by over-accumulation of cholesterol in lysosomes caused by mutations in either the NPC1 or NPC2 genes. Aten Biotherapeutics has developed the Degradable Cyclodextrin Polymer (DCP) platform of therapeutics that has shown to have therapeutic efficacy against Niemann Pick Type C disorder (NPC) in NPC patient derived fibroblast cells. Since the DCP platform is based on nanoparticles, they are expected to have superior pharmokinetic profiles hence lowering the dosage drastically and improving patient compliance. Aten Porus have also started a company in the US and have secured follow-on funding from various sources.
Website: http://www.atenporus.com/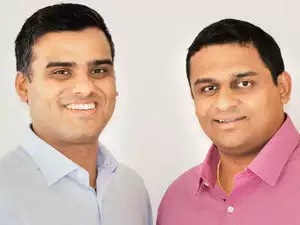 Bugworks is a resident incubatee that aims to discover novel biopharmaceutical assets for the treatment of antibiotic resistant bacterial infections. A spin-off from Cellworks Research, Bugworks uses a systems biology approach to discover novel treatment options for hospital acquired infections. Through their innovative approaches, they have developed a stealth strategy by which antibiotics can successfully by-pass efflux pumps, which are a key defense barrier present on the bacterial cell envelope. Their current leads target the WHO 2017 Critical, Serious and Concerning infection threats. They are progressing a first-in-class novel chemical entity (NCE) that exhibits potent killing of pan resistant superbugs and difficult to treat pathogens. They were the winners of the CARB-X program and have secured follow-on funding from them.
Website: http://bugworksresearch.com/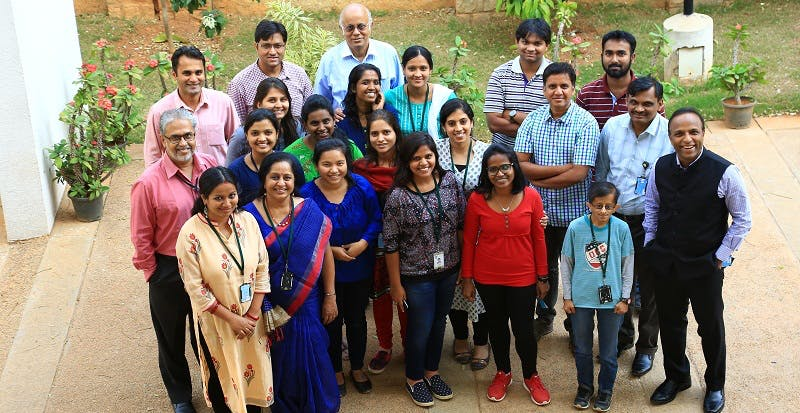 Eyestem is a resident C-CAMP incubatee using stem cell and gene editing technologies to create breakthrough therapies for degenerative diseases of the eye. Age-related macular degeneration (AMD) affects the RPE layer of the retina and ranks third among the global causes of visual impairment. Eyestem's vision is to create scalable and affordable stem cell therapy for these degenerative eye diseases. They have successfully grown retinal pigment epithelium and photoreceptors – two layers of the retina which are key for vision.
Eyestem: http://eyestem.com/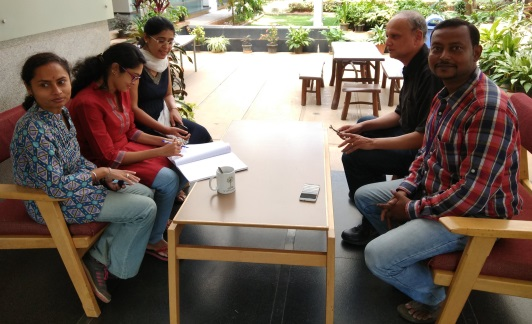 Geniron Biolabs is a Bangalore-based company with addressing the unmet needs of Rabies, FMDV, Mastitis and other chronic infectious diseases of domestic animals. Their core proprietary technology includes a platform for DNA synthetic vaccines. Their candidate for Rabies vaccine cum Contraception based on this technology is in the proof-of-concept stage. These vaccines could potentially protect millions of dogs from rabies and control the over population. Their mission is to make rabies free India by 2025. Their Preclinical contract research services ranges from antibody production services to toxicity studies. They have raised follow-on funding from the SBIRI scheme and are generating revenue.
Website: http://www.geniron.in/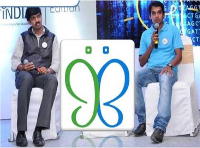 Genext Genomics Pvt Ltd is a Nagpur-based emerging life science research start-up and contract research organization. GNG is working towards the development of recombinant proteins and monoclonal antibodies against clinically relevant targets through the integration of bioinformatics, recombinant DNA technology, proteomics and immunology using novel high-throughput technologies. Their in-house research focus involves identifying and validating a drug target for tuberculosis; they aim to develop a mAb based drug for TB. They have started generating revenue and have licensed one of their bio-pesticide formulations to Dharti Agro Fertilizers.
Website: http://gng.asia/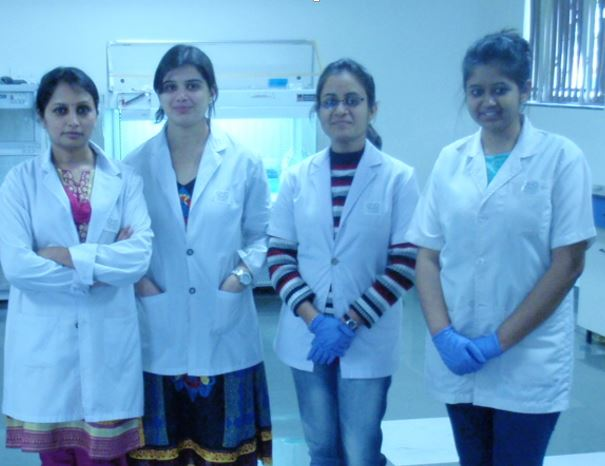 ---
InvivoD Solutions Pvt. Ltd.
---

InvivoD Solutions Pvt. Ltd. is a university start-up and an off-shoot of research carried out in the laboratory of the co-founder (Prof. Pradip Sinha, IIT Kanpur) and focused on providing a novel platform for anti-cancer drug screen in vivo. InvivoD exploits the genetically tractable model organism, Drosophila, for screening of drugs against cancer induced by specific cancer-linked mutations that are also conserved in human. Their technology platform allows us to screen drugs against epithelial carcinoma and paraneoplasia, a syndrome often seen in cancer patients.The company is now focused on translating these findings into a Drosophila-based model system for cancer drug screening.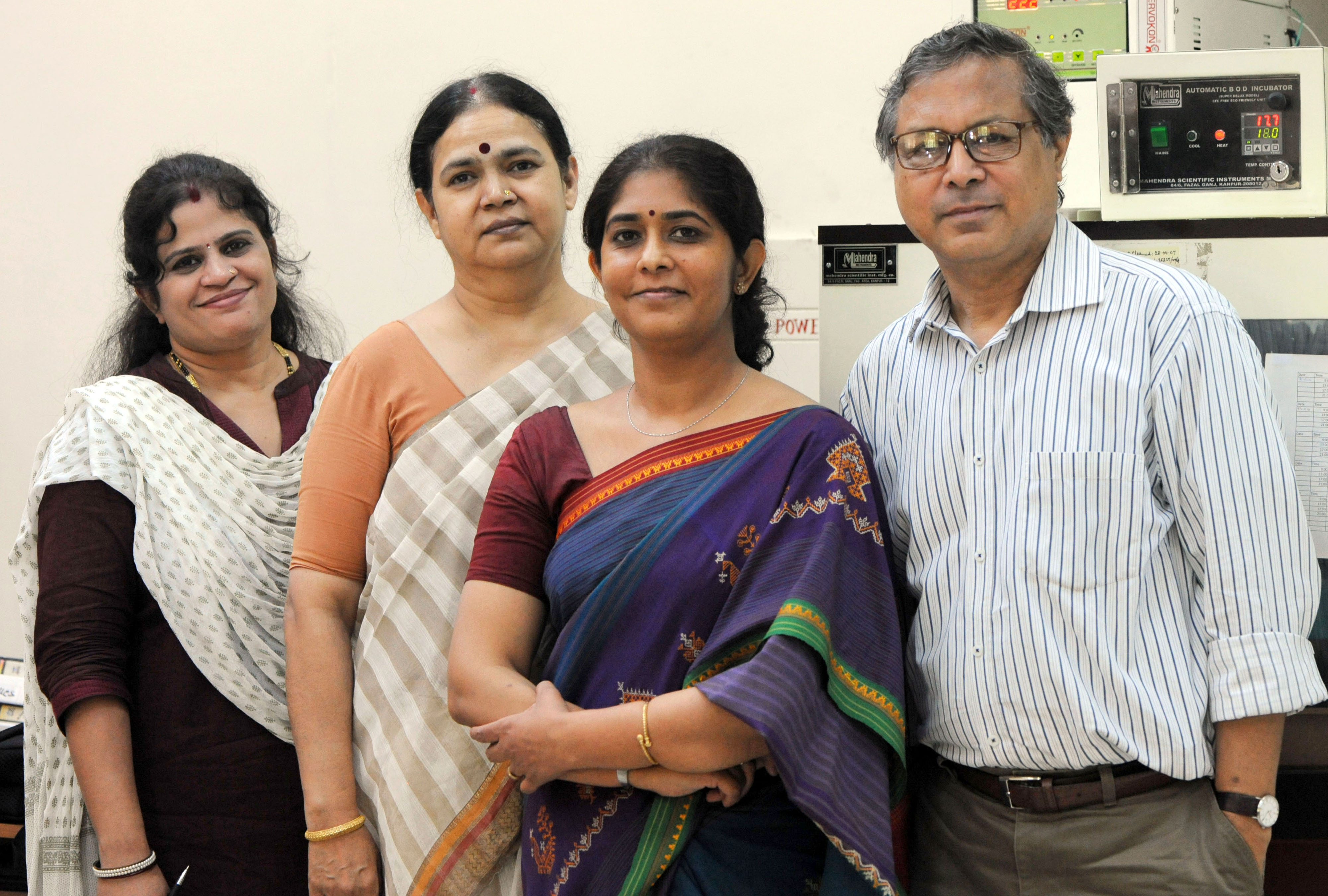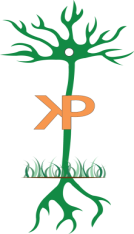 Kinome Pharma is a Bangalore based venture focused on developing solutions for neurodegenerative disorders. Their BIG funded project involves development of novel neuroprotective agents for Parkinson's disease. The company's proprietary small molecule inhibitor compounds are derived from natural products. Kinome Pharma has a portfolio of proprietary compounds selectively targeting cell death signaling molecules implicated in neuroinflammation and neurodegeneration.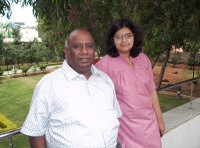 Luxmatra is a Cochin-based start-up working on developing a novel radio-wave responsive, biodegradable nanoparticle platform for image-guided hyperthermia combined with immunotherapy for liver cancers. LuxMatra will focus on developing biodegradable nanoparticles that can trigger hyperthermic response within tumors upon exposure to low-power radio-waves. Thus, LuxMatra's approach is to convert an immunologically 'cold' tumor into a 'hot' tumor and thereby mobilize immune system to better identify the stealth cancer cells and pose an anti-tumor immunity.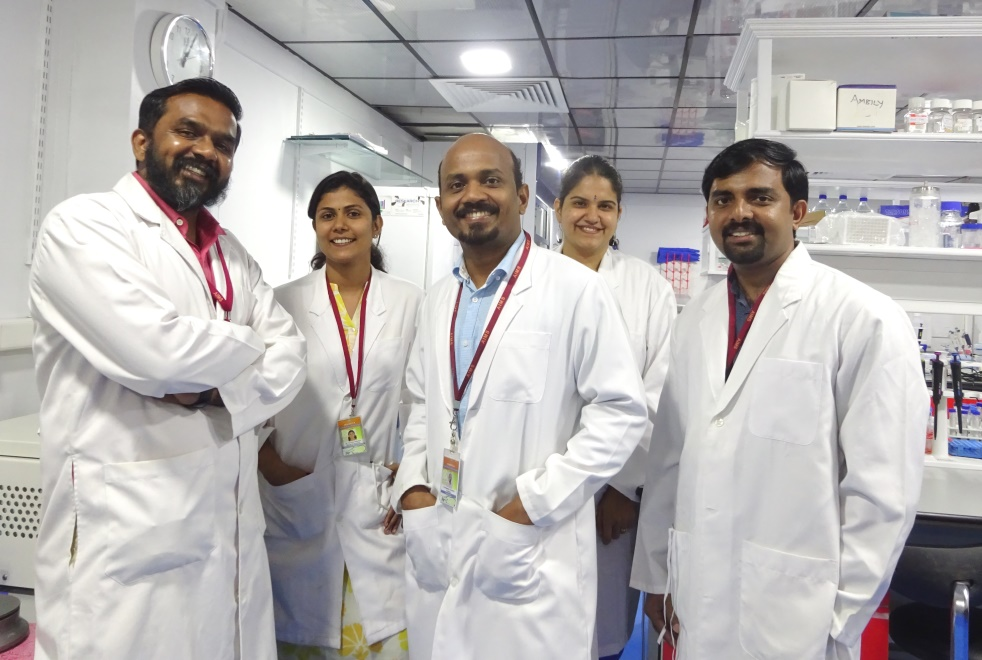 Nurture Earth is an Aurangabad-based company that aims to serve as an Industry-academia bridge bringing in interdisciplinary technology development and engineering projects for execution by the industry members and students/faculty in a collaborative manner. NE works with international and local organization as a contract and collaborative research partner. Their in-house research focus is on testing the feasibility of using nano-magnetic discs for ablation of Cancer cells in vitro. This project was conceived as an application of Nanotechnology in a non-surgical targeted cancer cell removal procedure. Nurture Earth has recently started generating revenue through its collaborative projects.
Website: http://nurtureearth.in/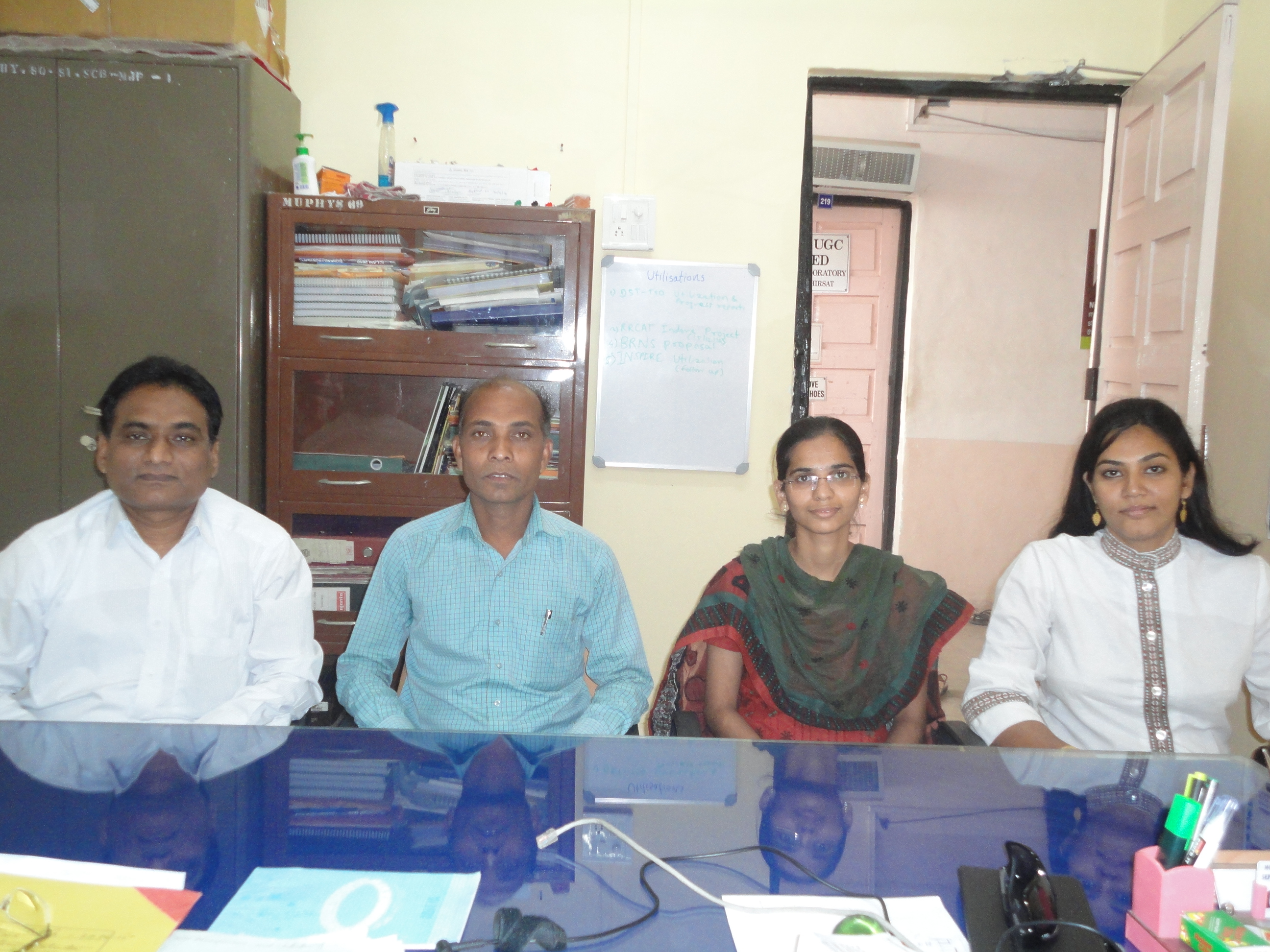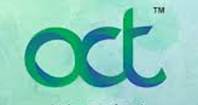 OCT therapies is a Mumbai-based company working on establishing a mesenchymal stem cell bank to treat burns and ulcers. Burns fatalities account for an estimated 1.63 lakhs annually in India. Wound infection, septicemia, wound contracture, scarring and ulcer leading to cancer are common complications. OCT Therapies proposes to use a cell based approach for wound healing in burns and chronic ulcers using allogenic Mesenchymal Stem Cells (WJ-MSCs). These cells can eventually be used for composite wound healing as an alternative to skin grafting. They are also developing stem cell based therapies for skin and hair regeneration. They recently launched their hair regeneration product.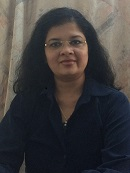 Pentavalent Biosciences is a resident start up mainly focusing on the development of novel vaccine molecules against fatal human diseases. Pentavalent is developing a vaccine formulation, comprising of 5 major influenza strains including type A and type B, in replication-incompetent form, for intranasal administration in human population. The resultant vaccine strains will be replication-incompetent, yet mimick wild influenza virus strain in structure. Due to this structural mimicking, the vaccine formulation comprising of all 5 major strains will be evoking highly promising protective immune response in the host. The vaccine will target multiple populations in both seasonal and pandemic influenza. Pentavalent has secured follow-on funding from GOK to take their study forward.
Website: http://pentavalent.in/about_us.html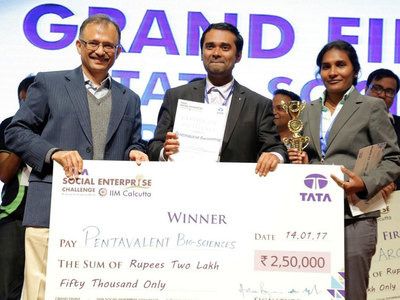 Sekkei Bio is a young start-up incubated at C-CAMP. The company is working to develop a peptide editing platform to specifically deliver peptide drugs orally. Using in silico and in vitro assays, the objective will be to select novel analogues of known peptide drugs that are amenable to oral delivery, without impacting its function.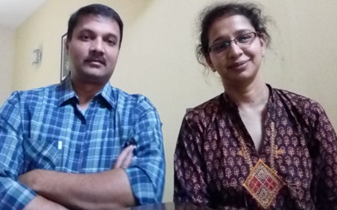 Snaayu Lifesciences is a resident incubatee working towards isolating and characterizing novel analgesics from cone snail venom. Cone snails are venomous mollusks with around 700 species. A number of pharmacologically active peptides have been isolated from venoms of different species of cone snails. The long term goal of Snaayu Life Sciences is to use cell-based assays to target human disease pathways, particularly the nervous system, with pharmacologically active venom components to generate drug leads.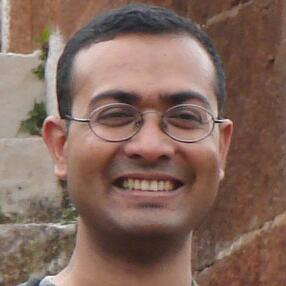 ---
Pandorum Technologies Pvt. Ltd.
---

Pandorum Technologies Pvt. Ltd. is a Bangalore-based company that develops proprietary science and technology platforms with the vision to manufacture personalized homo-chippiens and human organs on demand. They recently created artificial liver tissue by incorporating hepatocytes in biomaterial; this research has important implications in drug discovery. Pandorum's artificial 3D liver tissue (organoid) efficiently recapitulates human liver tissue at the structural and functional level. They are resident incubatees at C-CAMP and have established POC and have received follow-on funding from the govt. and angel investors Flipkart founders Sachin and Binny Bansal.
Website: http://pandorumtechnologies.in/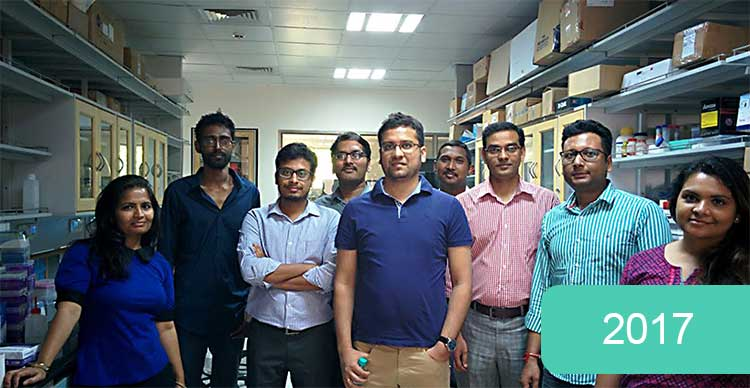 ---
Theramyt Novobiologics Pvt Ltd
---

Started in 2013 and based in Bangalore, Theramyt Novobiologics Pvt Ltd is a biotech company focused on biologics and biobetters. Theramyt's strategic goals include a steady progression on the value chain towards biobetters and NBEs. Theramyt Novobiologics is developing two unique technology platforms for antibody engineering that are critically important to achieve next generation of monoclonal antibody therapeutics. They have already filed 6 provisional patents related to their product and platform development technologies. They have received follow-on funding from various venture capitalists, including ACCEL partners, AARIN Capital Partners, IDG ventures, and KITVEN.
Website: http://theramyt.com/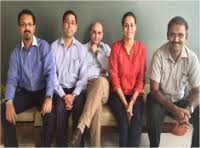 Viravecs is a resident incubatee focusing on developing transgenic model systems for life science research. Currently, they are working on a novel technology to generate transgenic eukaryotic cell lines with no off-target effects. They use cutting edge genome editing tools, engineered viruses and nanoparticles to develop transgenic cells and mouse models of various diseases. Viravecs Labs also caters to the academia and the industry to develop stable transgenic cell lines using CRISPR-Cas9 based genome editing and viral vectors. Viravecs has secured follow-on funding from Ideas2POC and have started generating revenue.
Website: http://viravecs.com/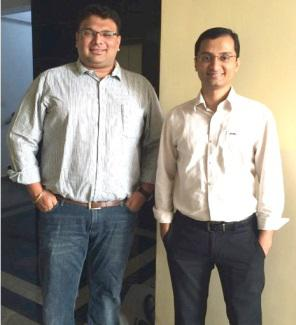 ---
Vital Bioscientific Solutions
---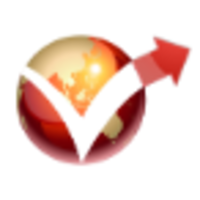 Based out the Madras, Vital Bioscientific Solutions is a very recently established venture founded by a couple of IIT-Madras graduates. Their BIG funded project involves, development of a novel monolayer based parallel artificial membrane permeability assay to determine permeability of chemical entities and drugs. The monolayer coating is bio-mimetic and expected to be more efficient and cost effective as compared to gold standards used in the industry.
Website: http://www.vitalbioscientific.com/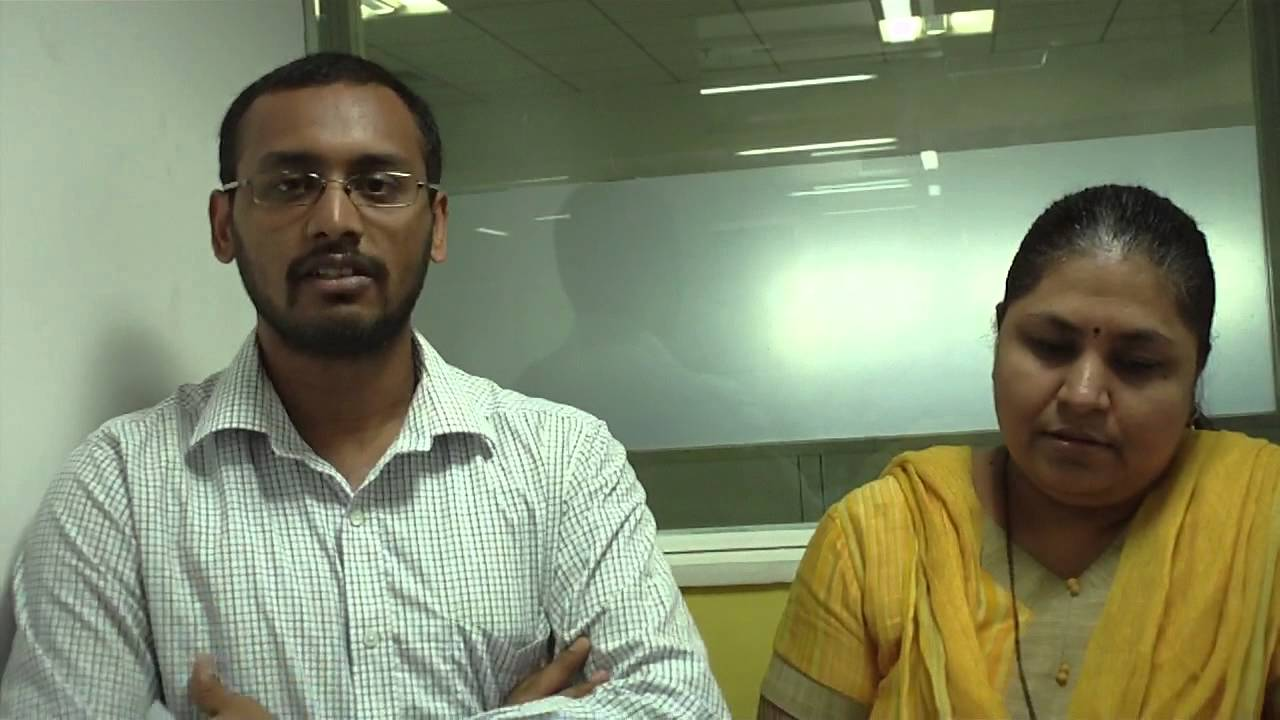 ---
Western Range Biopharmaceuticals
---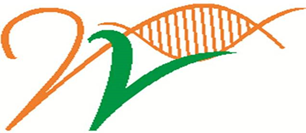 Western Range Biopharmaceuticals is an Ahmedabad-based biotech start-up developing treatment modalities for cancer patients. They have built proprietary technologies for cancer cellular immunotherapies, personalized chemo-sensitivity tests, GvHD reduction and screening for HPV infection, one of the major causes for cancers in both men and women. The tests are based on a blood sample and will provide clinically relevant information. They have secured follow-on funding (SIBRI Grant from BIRAC, and are in the process of raising private funding.
Website: http://wrbio.com/?page_id=4&lang=en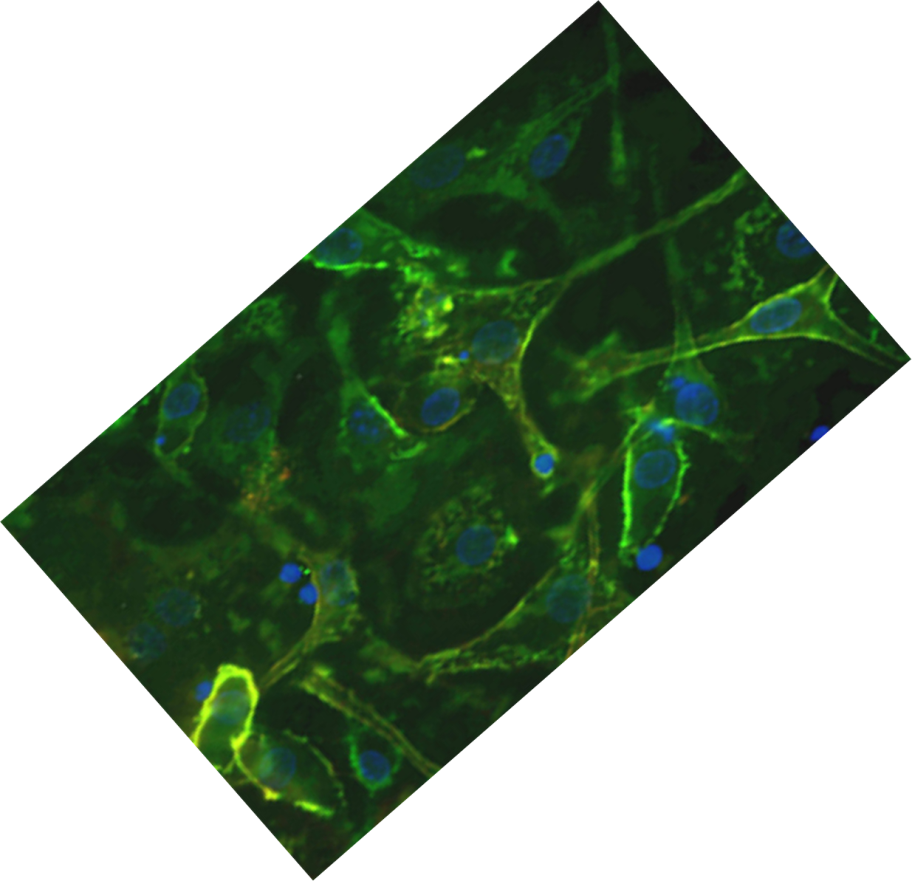 Dr. Jonathan Pillai is an individual entrepreneur developing a novel implantable drug delivery system for sustained release of first-line TB drugs to improve patient compliance. To this end, they are designing a subcutaneous, surgically implantable, drug-delivery device that will eventually auto-deliver the standard 4-drug anti-TB regimen for the first 2 months, and INH and RIF for the remaining 4 months of treatment, equivalent to current oral drug protocols. By converting the problem of daily adherence to into a one-time surgical challenge easily addressed by the placement of an implantable drug delivery device, this innovation will drastically lower the threshold for adequate anti-tuberculosis therapy and treatment completion rates.

Dr. Karthik Venkateshan is an individual entrepreneur working to develop printable biobased filament prototypes wherein the formulation and processing characteristics have been optimized for printing specifications. His project focusses on developing bio-friendly and low cost formulations that are developed from polysaccharides, plant proteins, biopolymers and other biomodifiers and biofillers (biomaterials) that can be used to produce 3D printable filaments. The applications of this technology include the 3D printing of biomedical products such as implants (ear, dental etc.), prosthetics and scaffolds.

Dr. Srujan Marepally is a lipid chemist working in developing topical/transdermal therapeutics for chronic skin inflammations such as psoriasis, ACD and eczema. Srujan is working towards the development of safer, effective and economical therapeutics from a biological source, bile salt.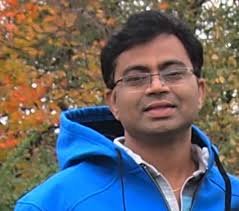 Dr. Vikas Mehra is an individual BIG awardee. He is developing a diabody against TNF-alpha and IL17R for use as a therapeutic intervention for the treatment of psoriasis. Existing drugs/biologics for psoriasis focus either on TNF-alpha or IL-17, which have an established role in the disease. IL-17 synergizes with TNF-alpha to induce several inflammatory genes. the proposed scFv diabody will be novel in its approach, by combining two crucial validated disease targets in psoriasis. Blocking both these factors simultaneously might reverse the clinical symptoms of psoriasis.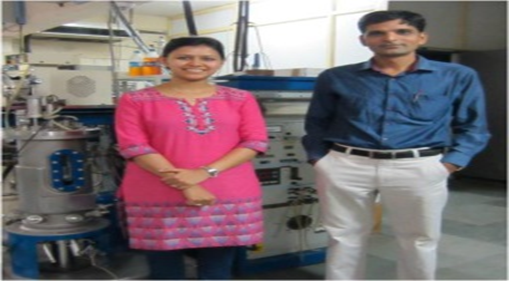 Dr. Vinod Nayak is an academician who aims to develop tools for high-throughput cloning and protein expression in S. cerevisiae. Particular emphasis is on developing plasmids for the expression of membrane proteins and multi-protein protein complexes. Their goal is to design and implement a flexible suite of shuttle vectors with multiple promoters and affinity tags to express genes in Saccharomyces cerevisiae. Since their method does not rely on restriction enzymes, it can be used in a high-throughput format.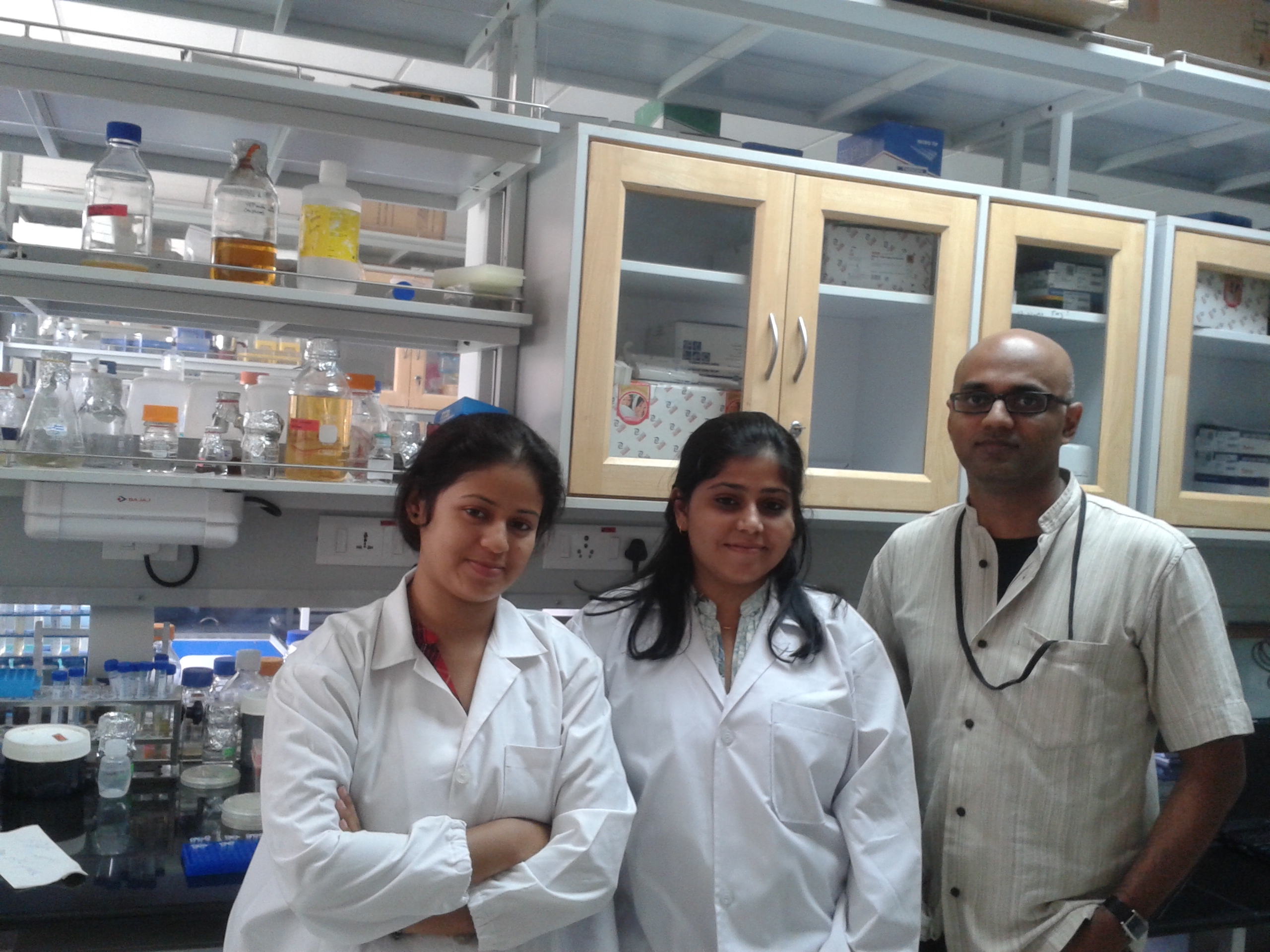 Dr. Yashoda Ghanekar is an individual BIG awardee working on the establishment of invertebrate transgenic model systems through modification of lentiviral systems. Hydra and Planaria are two invertebrate model systems that have emerged in recent years for studies in stem cell biology and regeneration. They are currently developing gene delivery systems for Hydra and Planaria for generating transgenic lines. Such genetically tractable invertebrate model organisms would be an excellent system for performing preliminary screenings in drug discovery, environmental studies and toxicology in combination with the currently available model systems.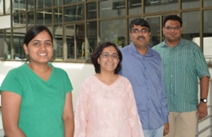 Agriculture
---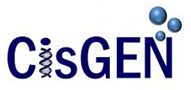 Cisgen Biotech is a Chennai-based company working on developing a POC diagnostic kit for bovine TB. Bovine tuberculosis (BTB) is one of the major animal health issues in developing countries and it is an under-estimated cause of zoonotic human tuberculosis (TB). Sero-diagnostics constitute an attractive option for bovine TB diagnosis as they are simple, cheap and non-invasive. Cisgen is developing a rapid immuno chromatographic test for TB antibody detection with the following novel characters.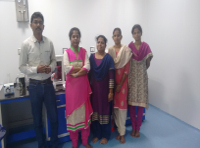 Giga Builders Pvt. Ltd. is an agri-based start-up studying plant growth & response under precisely maintained soil moisture status at desired level. They aim to develop a minilysimeter device for precise imposition of soil moisture stress. This unique device can precisely quantify the stress response of diverse crops / genotypes. They are in the process of further testing their first prototype. The device has a phenomenal relevance and significance in identifying the crop varieties with improved draught tolerance and productivity.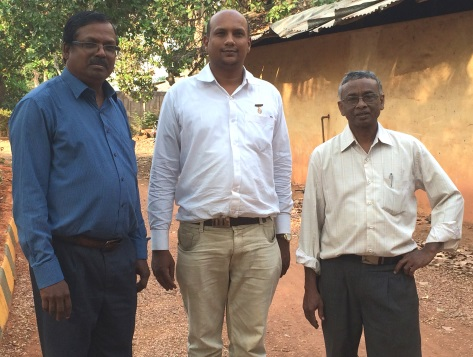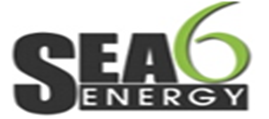 Sea6energy is a young bio-energy company developing end-to-end solution to replace the fossil fuels. Sea6 Energy is guiding its efforts towards low-cost, large scale cultivation of red seaweed on the  ocean and developing salt water-based biotechnological processes to produce biofuels, agricultural biostimulants and phycocolloids from red seaweed. Their first product, AGROGAIN™, is a plant growth stimulant from seaweed extract that is now in the market through their partnership with Mahindra & Mahindra. They have raised private investment from Tata capital and they continue to incubate at C-CAMP, where they have expanded from their 6-member team to around 30 scientists and non-scientific staff.
Website: https://www.sea6energy.com/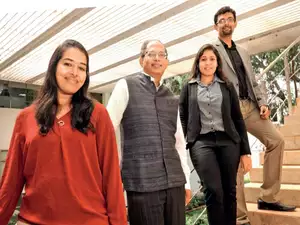 SM Plant Technologies is a Bangalore-based company that proposes to micro propagate quality planting materials of economically important plants in bioreactors, which provide superior mass balance, higher proliferation rate, improved labour efficiency and as a consequence, reduced cost compared with conventional techniques. They have developed processes for commercial scale-up of conventional micro-propagation of banana in suspension cultures using bio-reactors. They have commercialized their banana planting material, and have recently started generating revenue. They have secured follow-on funding from the National Horticultural Mission.
Dr. Mahesh H. B. is an individual entrepreneur who is interested in isolating secondary metabolites from Bacillus sp. With antimicrobial activity against plant pathogens. Bacillus has been reported to have high biocontrol activity. He aims at commercializing the potential Bacillus strains and characterize the active biocontrol molecule that is stable with respect to its efficacy, production and storage.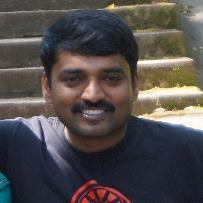 Dr. Mohan Subramanian is an individual scientist incubating at Translational Research Platform for Veterinary Biologicals, TANUVAS. His BIG-funded project involves development of a novel therapeutic biosimilar for canine parvoviral enteritis. The therapeutic is a recombinant fusion protein that targets the viral receptor and neutralises the virus.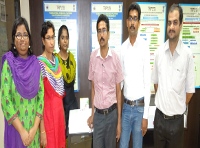 Nutraceuticals
---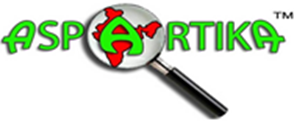 Aspartika Biotech is a Bangalore-based company working on the development of value added products such as nutraceuticals, poultry feed, and aqua feed from the wastes/byproducts of palm oil mills and silk reeling industries. The major focus of the company is the development of omega-3 fatty acids for human and animal use. They also manufacture feed supplements for cattle, aqua and poultry. They have commercialized several of their products and have started generating revenue. They have secured follow-on funding from the Govt. of Karnataka, Idea2POC grant.
Website: http://www.aspartika.com/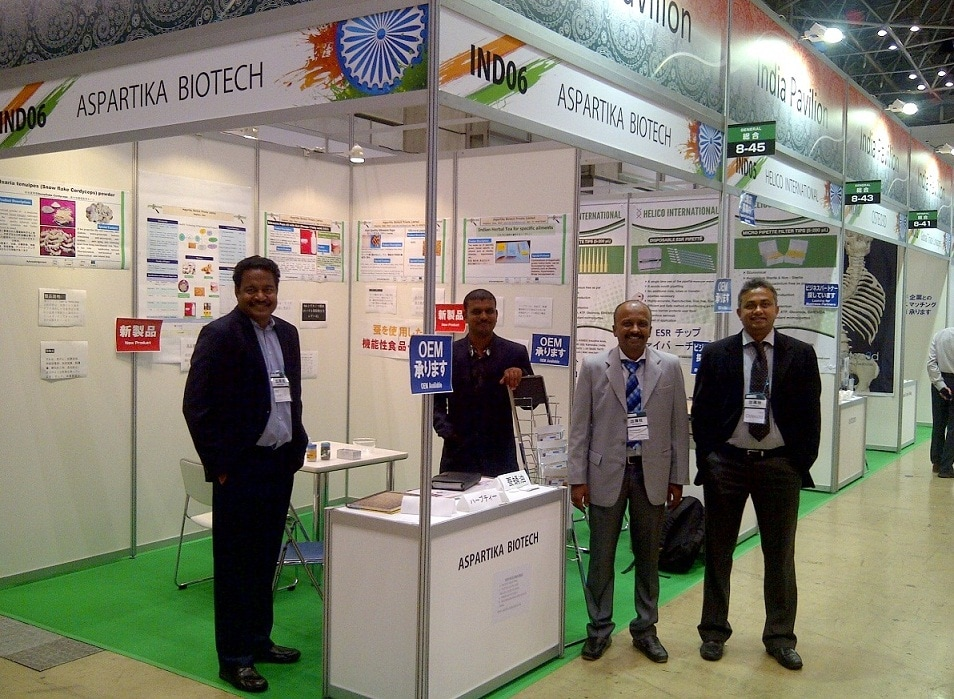 ---
Mallipatra Nutraceuticals
---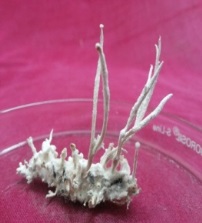 Mallipatra Nutraceuticals is a young startup working on the artificial cultivation of one of the most expensive mushroom, Cordyceps, which is highly valued for its medicinal properties. They intend to develop Cordyceps Health Products such as powders or capsules targeting both Business to Business (B2B) as well as Business to Consumer (B2C). Their technology mainly deals with the artificial cultivation of Cordyceps under controlled condition mimicking its natural condition and further processing by harvesting, analysis, drying and packaging for business to business market. They have commercialized their cordyceps-based nutraceutical and have raised follow-on funding from several sources.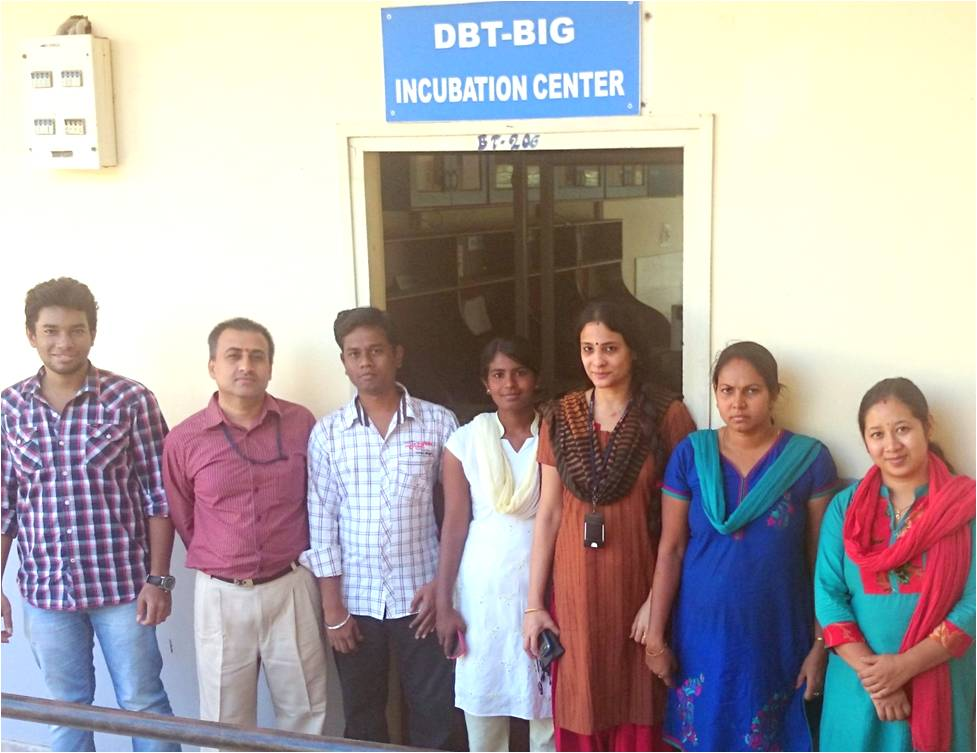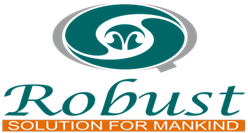 Robust Herbals is a Bangalore based start-up with a focus on developing Ayurveda's herbal tradition into a range of proprietary technologies and formulations as alternatives for existing pharmaceuticals/drugs. In addition, they are developing a biodegradable biocompatible blood pool contrast agent based on a rod-like nanoparticle constructed from FDA approved materials with superior contrast enhancement.
Website: http://www.robustherbals.com/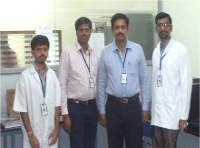 ---
Theevanam Additives & Nutraceuts Pvt. Ltd.
---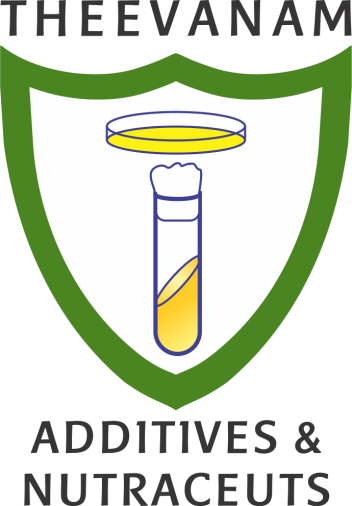 Theevanam Additives & Nutraceuts Pvt. Ltd. is a Start-up company at IIT Madras Research Park - IITM Bioincubator, with a commitment for excellence in bringing quality products and technology in food and feed additives sector. They are working on the development of the novel formulation of natural polysaccharide immunity booster for booming Shrimp aqua industry of India. The formulations are aimed for efficient absorption and higher potency by controlling the particle size and preventing the aggregation in the biological fluids. The introduced formulation is going to be standardized for dosage amount and frequency through statically designed lab trials as well as field trials. The formulation is expected to efficiently eliminate major infections and stress/morbidity usually encountered in shrimp cultivation at hatcheries as well as open ponds/farms and thereby the formulation will improve the overall productivity.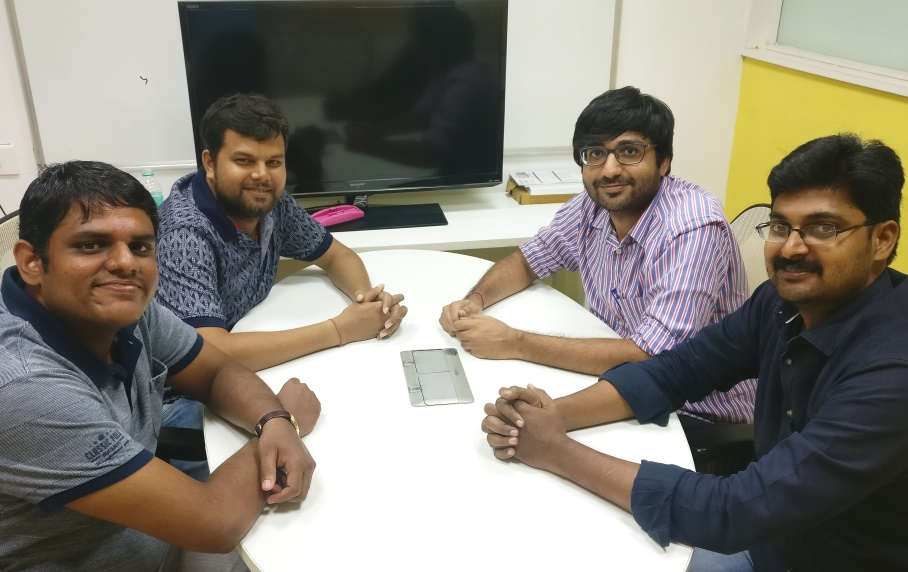 Industrial/Environmental Biotechnology
---

Biomoneta is a resident C-CAMP incubatee. They are currently working on the design of a novel air purification device for the reduction of airborne bacteria. One of the ways healthcare associated infections are spread in ICUs is via aerial transmission. Biomoneta is working on an air purification device that specifically reduces air borne bacterial contamination in ICUs and sick rooms. The device exploits the electrical properties of bacteria, novel antimicrobial fabrics and engineering design; and is meant to be a bedside unit that both prevents an infectious patient from spreading the disease and protects a naïve patient from acquiring an infection. They have secured follow-on funding from angel investors, SBIRI and Idea2POC schemes.
Website: http://biomoneta.com/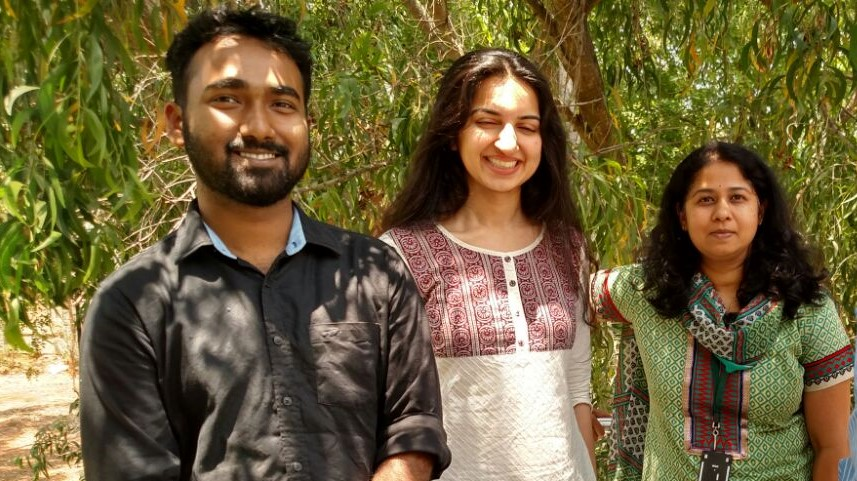 Butacel Bioresearch is a young start-up incubated at Technology Business Incubator (TBI), University of Delhi. They are developing processes for microbial overproduction of 2,3-butanediol from lignocellulosic biomass based on metabolic engineering. Rising concern over the cost and sustained availability of the fossil fuels, and its impact on the global warming, motivated them to find alternate fuel resources, preferably renewable resources. The proposed process will not only fulfill the huge energy demand in our country, but will also help in alleviating dependency on foreign oil reserves.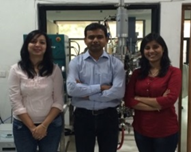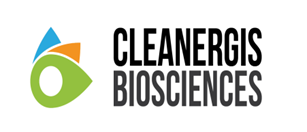 Cleanergis is a resident incubatee developing innovative, high-quality enzymes for food and waste-water-treatment. Cleanergis has developed microbiological methods for decolorization and detoxification of molasses spent wash (MSW). Also, they have demonstrated that algae can grow on treated MSW. Their product, "MatClean" is an enzyme consortium to clean Mollases spent-wash. The product is provided as a matrix. The product is used to service Sugar-cane Industries for Bioremediation. The major outcome of the implementation of these technologies is to get clean, odorless and safe water that can be used for agriculture or which can be disposed-off to the river/stream. Their project selected in top 50 innovations in India Innovation Growth Programme 2015.
Website: http://www.cleanergis.com/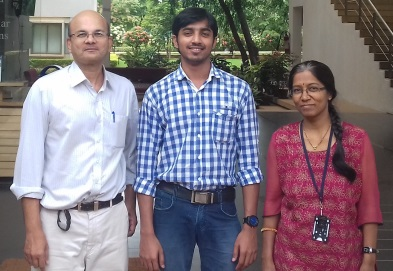 ---
Codon Biosciences Pvt Ltd
---

Codon Biosciences Pvt Ltd is a start-up based in Goa. Their main focus is the development and production of fruit based value added products. Their first product, "Pomar De Frutas" mango wine is produced exclusively from Alphonso mangoes by using a patented wine-making recipe that involves enzymatic maceration of mango pulp. The wine is golden in color, crisp with a fruity aroma and a long lasting finish. Codon Biosciences has raised follow-on funding from the SBIRI grant by BIRAC, Govt. of India.
Website: http://www.codonbspl.com/
India Biolabs is a young start-up dedicated to researching novel all-natural antimicrobials for the food and pharma industry. They are isolating novel Lactic Acid Bacteria, from food spoilage microflora with antimicrobial activity to improve food safety and shelf-life against fatal foodborne pathogens such as Salmonella spp., E. coli spp., Listeria monocytogenes, Clostridium spp., Bacillus subtilis and Staphylococcus aureus. In the future, they plan to conduct cutting-edge research on bioactive phytochemicals, probiotics for the food and animal feed industry as well as development and validation of antimicrobials/antibiotics.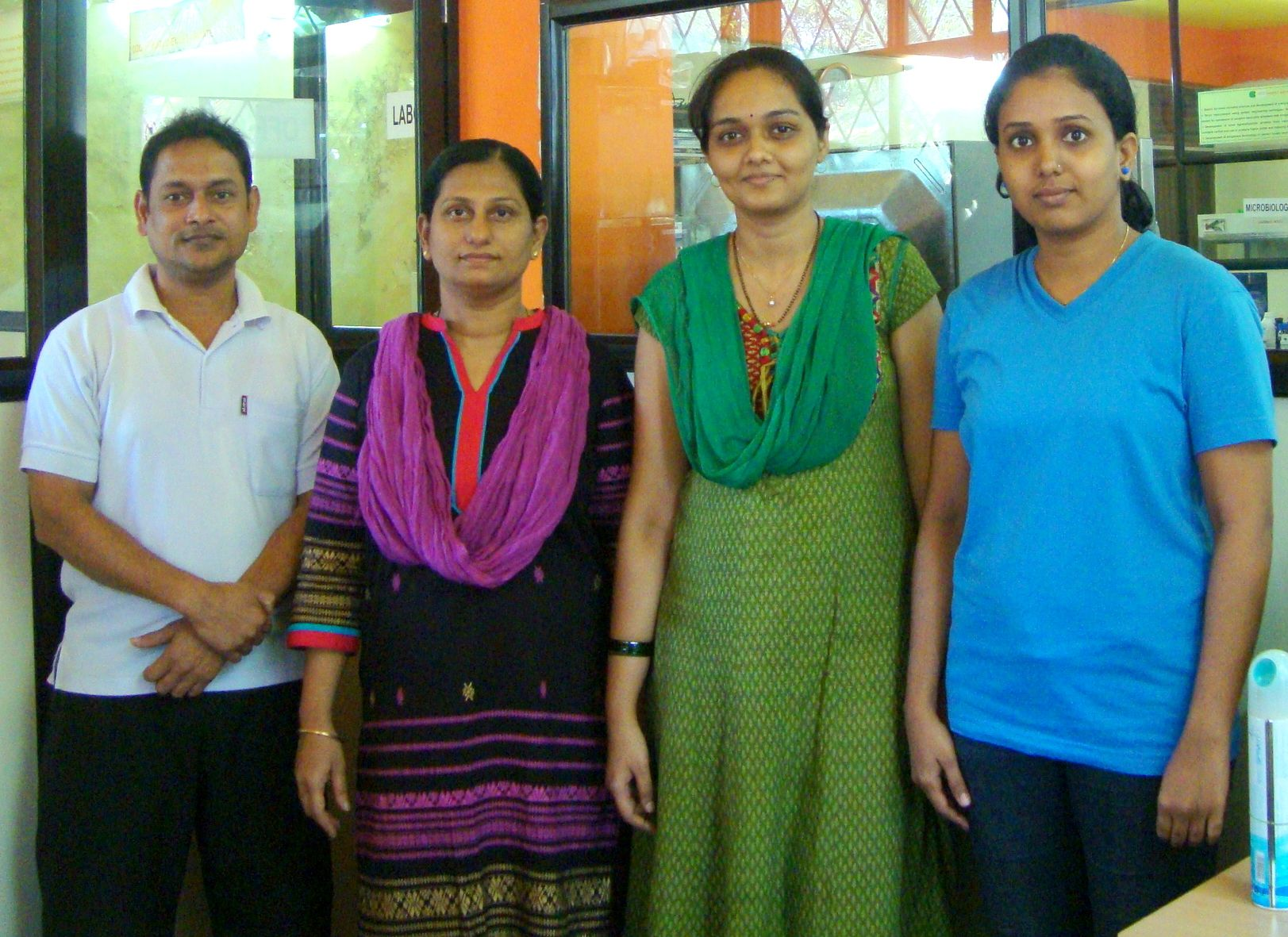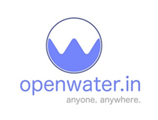 openwater.in is founded by Dr. Sanjiv Sambandan and is a spinoff from the Flexible Electronics Lab, Department of Instrumentation and Applied Physics, Indian Institute of Science, Bangalore. The main goal of this startup is to provide smart solutions in the area of waste water management. Openwater has devised a technology that generates potable water from wastewater without the use of membranes or synthesized chemicals. It relies on the use of spatially and temporally patterned electric fields to improve throughput with no water wastage and make the process very energy efficient. The technology can be revolutionary in remote locations where there is very limited access to clean water. It will be highly efficient for those stuck in disaster hit areas. Openwater has demonstrated POC and is working towards the commecialization of their technology.
Website: https://openwater.in/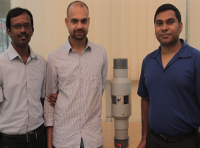 ---
Shirdi Sai Nutraceuticals
---
Shirdi Sai Nutraceuticals is a Bangalore-based company working on the development of high performance immobilized lipases for non-aqueous esterification of oils and fats in stirred batch reactors. They have also filed an Indian patent application for improved enzyme degumming of vegetable oils. There are several ways in which one can enhance the performance of enzymes, and lipases in particular, for both aqueous as well as non-aqueous processes. This company intends to make use of the recent advances in this field in an innovative way and come up with simple and low cost processes for making healthy modified fats. They have started generating revenue and were recently approved for follow-on funding from the BIPP scheme of BIRAC.
Website: http://shirdisainutrition.com/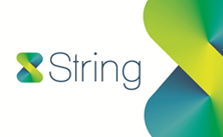 A Bangalore-based company, String works at the interface of biology, chemistry and engineering. They leverage their platform – SIMP (String integrated methane platform – to deliver methane from wastes and natural resources using engineered micro-organisms. The startup converts methane, a waste gas responsible for much of livestock production's greenhouse gas emissions, into proteins that can be used in animal feed. They have secured follow-on funding from several sources, including SIBRI, SPARSH and ELEVATE100 grants.
Website: http://www.stringbio.com/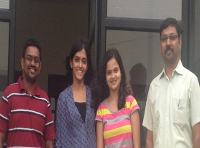 Dr. Praveen Vemula is an independent entrepreneur. His primary research focus is to develop novel biomaterials to solve unmet clinical needs. Currently, he is developing a dermal cream to prevent chronic pesticide exposure in farmers. He has generated stellar preclinical data using our technology. He has two formulations to prevent pesticide-induced toxicity. He has developed a dermal/topical gel to prevent dermal exposure of MPT. Additionally, he is developing an active face mask which can deactivate pesticides to prevent pesticide-exposure through nasal route.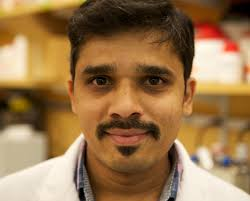 Molecular Biology
---
Dr. Vishal Rai is a individual entrepreneur whose research interest lies in developing chemical technologies for precision labeling of proteins. His team has developed chemical platforms that can identify and target reactivity hot-spots on the protein surface and enable single-site protein modification. In addition, they have devised a modular chemical linchpin based approach with capability to drive site-selective covalent labeling of proteins. The linchpin detaches within physiological conditions and capacitates the installation of tags, fluorophore, drugs etc. The site of modification is regulated with the modular reagent.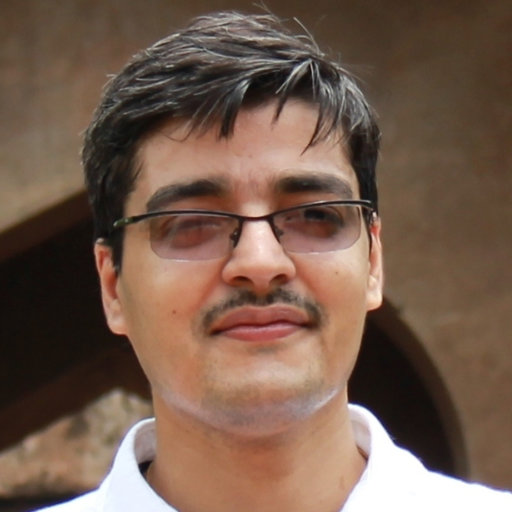 Mercuri Biotech is a young Bangalore-based start-up that is developing a novel assay for DNA quantitation. In the conventional systems, quantifying the concentration of DNA and differentiation based on size requires two separate instruments, i.e., UV spectrophotometer and agarose gel electrophoresis. UV Spectrophotometer by itself cannot differentiate the size of DNA and is quite expensive. Mercuri proposes to develop a novel technology delta-nuQleo which can simultaneously differentiate band size and provide concentration of the DNA sample instantly in the form of a digital gel. This technology uses the electrical property, capacitance, for measuring the concentration and length of the nucleic acid. Their technology is cost-effective, with added benefits of no reagents or consumables, no waiting time and only the instrument cost.