Hands-on Inter-speciality Innovations Programme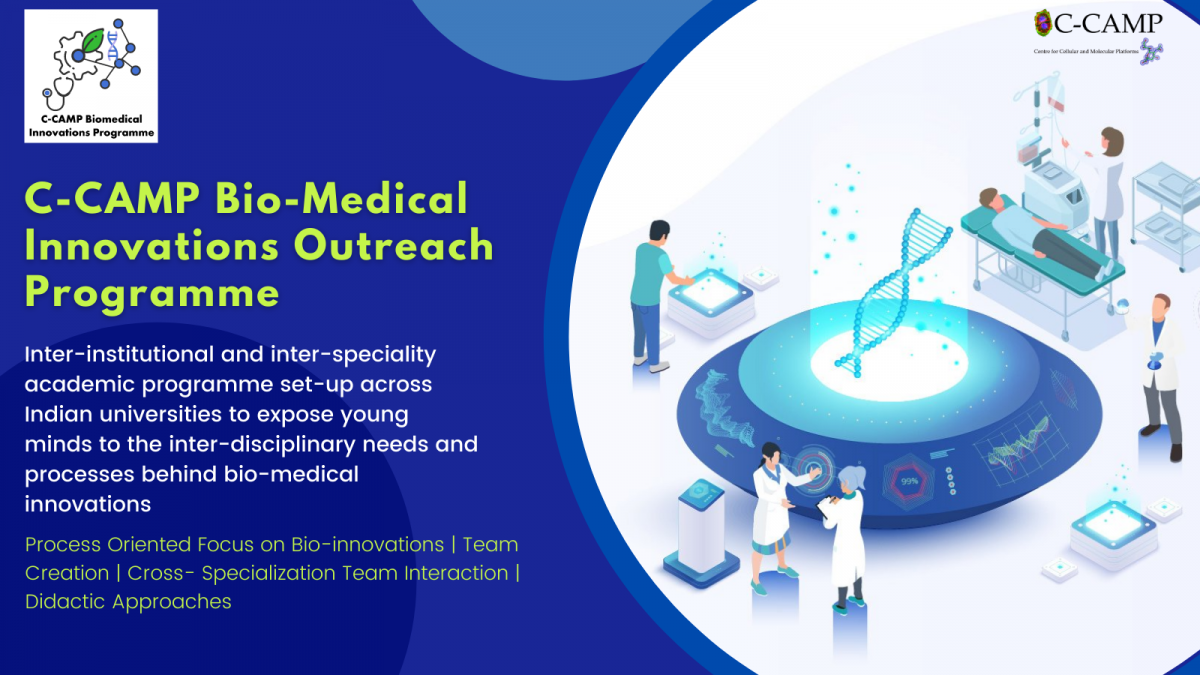 a.
Under the guidance of CCAMP  and its designated experts , the universities will commence a programme of training Medical and allied specialities and Engineering, STEM and other specialities, to jointly ideate and develop innovative projects. Only those students who have demonstrated commitment will be encouraged to seek certification in entrepreneurship.
b.
There will be regular reviews and oversight of the programme, and if a project or product is developed out of this programme. C-CAMP will undertake with the University authorities to encourage the participants to take it to the next level of productization through entrepreneurship schemes.
c.
Periodic audits and review of the projects will be scheduled and few projects of special merit will be identified for funding and other such assistance as mentoring etc.
d.
The programme will be codified by discussion and the meetings, discussions, and project details undertaken by this effort will be archived in the C-CAMP website , specially created for this programme.