Technology Showcase on 31st May, 2023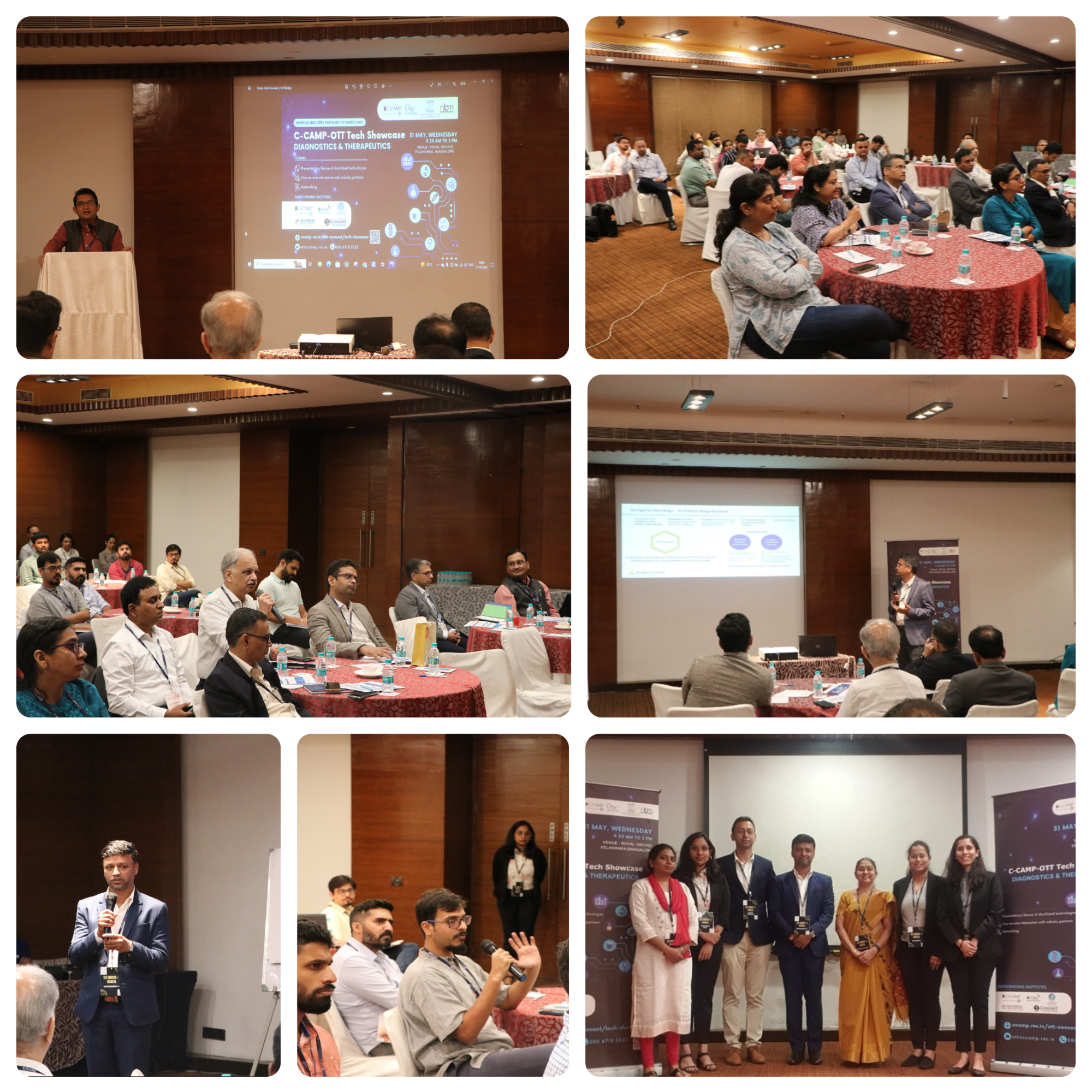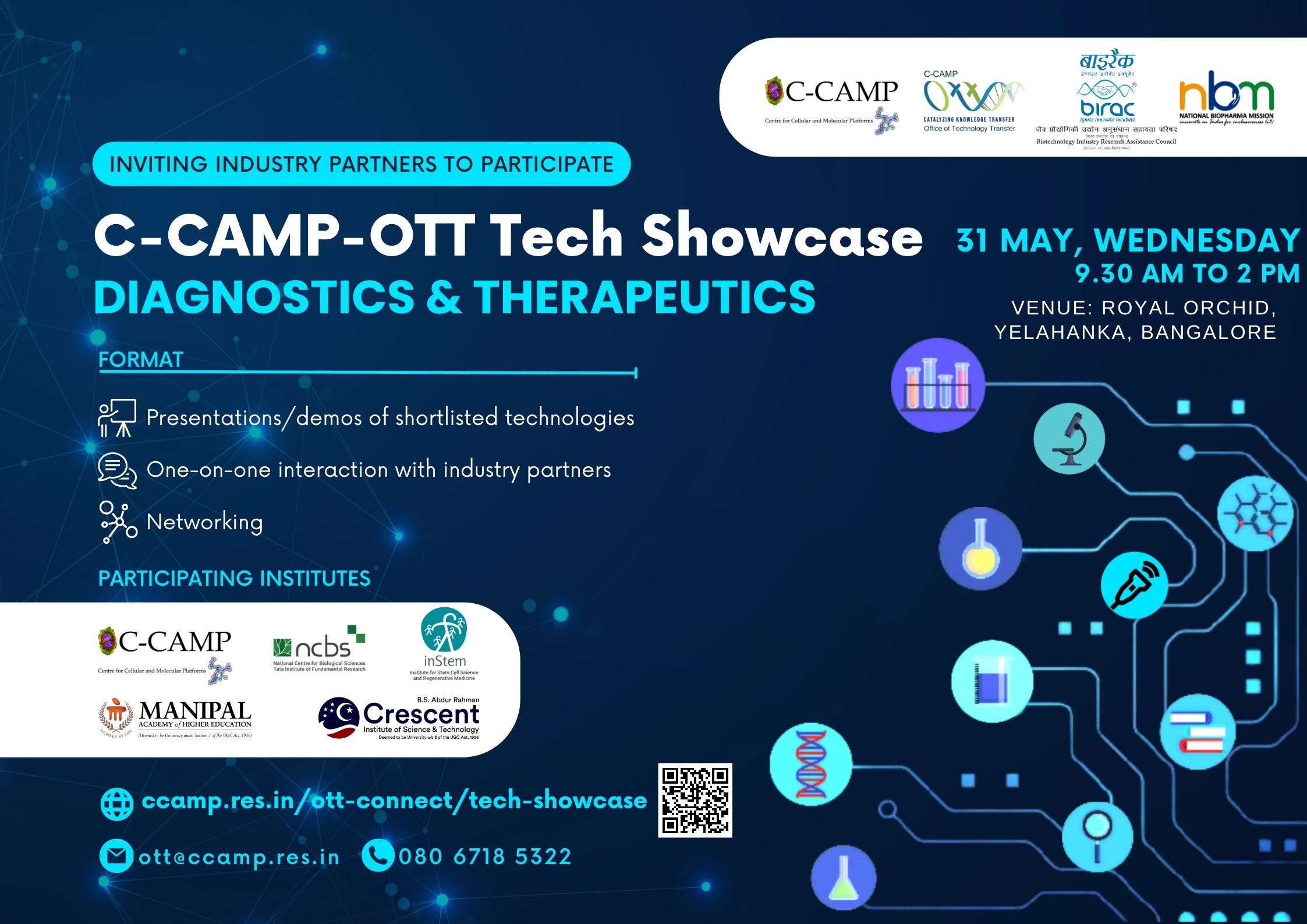 For enquiry: Email: ott@ccamp.res.in ; Ph. 080 6718 5322; Mob. 8884768036
Sl.No.

Technology

Institute

Domain

       

Tech Briefs

1

Therapeutic and/or prophylactic anti-viral agent (Nasoprotect) 

C-CAMP

Therapeutics

2

Microfluidic Flow Analyser

C-CAMP, IIT Madras

Diagnostics

3

Nanoparticle based dual drug delivery complex 

C-CAMP, ICGEB

Therapeutics

4

Dengue Vaccine

NCBS

Therapeutics

5

Photoacoustic Probe for Detecting Breast Cancer

MAHE

Diagnostics

6

Products and compositions for the treatment of viral infections

InStem

Therapeutics

7

RNAi molecules for therapeutic applications

Start-up

Therapeutics

8
Broad Spectrum therapeutic for respiratory Disorder
FNDR
Therapeutics
 
*Few more technologies will be added (in process)
TECHNOLOGY SHOWCASE (OTT @ C-CAMP): 31st May 2023
Domain: Therapeutics, Diagnostics
Audience (who should attend):
            a. Companies (i.e., Industry)
b. Inventors (PIs / Phd-Postdocs/ startups)
Why to attend Technology Showcase at C-CAMP?
C-CAMP is a start-up incubator where inventors are working in an array of lifescience fields. The Technology showcase by Office of Technology Transfer (OTT) @ CCAMP brings all the stakeholders, i.e., inventors and industry at one place for mutual benefit.
What's there for inventors?
1. Connect with potential licensees
2. Connect with other inventors to find complementary strengths - opportunities for collaboration
3. Feedback from industry
4. Find potential clients for service projects
What's there for industry?
1. Find what is latest happening in the healthcare and diagnostics domain
2. Licensing opportunities relevant to the company's portfolio
3. Opportunity for collaboration with inventors
Schedule:
31st May 2023; Venue: Royal Orchid Resort and Convention Centre, Yelahanka
| | |
| --- | --- |
| 9:30-9.50 AM | Registration |
| 10:00 AM - 11:30 AM | 1st round Inventors presentations and pitch |
| 11:30 AM – 11:50 AM | Tea Break |
| 11:20 AM - 1:00 PM | 2nd round Inventors presentations and pitch |
| 1:00 PM - 2:00 PM | Lunch and networking |