The 3rd onsite Mentorship Program for the 5th call C-CAMP-BIG Entrepreneurs was held on 29th April, 2016 at C-CAMP.  The C-CAMP entrepreneur mentorship programme has experts from academia and industry, many of whom have had the experience of starting companies of their own, and who guide the C-CAMP start-ups in building and developing their entrepreneurial ventures to become successful businesses. During the mentoring sessions, these experts dwell on the nitty-gritty of their technologies, what is lacking, next steps to be taken in terms of scientific experiments, regulatory pathway as well as  go-to-market strategy, and future plans and visions of these companies. The Mentors also provided connections with possible collaborators  or investors.
Six entrepreneurs from the 5th call participated. Dr. Rabindranath Mukhopadhyaya, Former HOD, Department of Virology, Dr. Malathi Lakshmikumaran, Director, Lakshmikumaran & Sridharan, Dr. B. V. Ravi Kumar, Chairman & Managing Director, Xcyton Diagnostics and Dr. Taslimarif Saiyed, Director & COO, C-CAMP were the Mentors.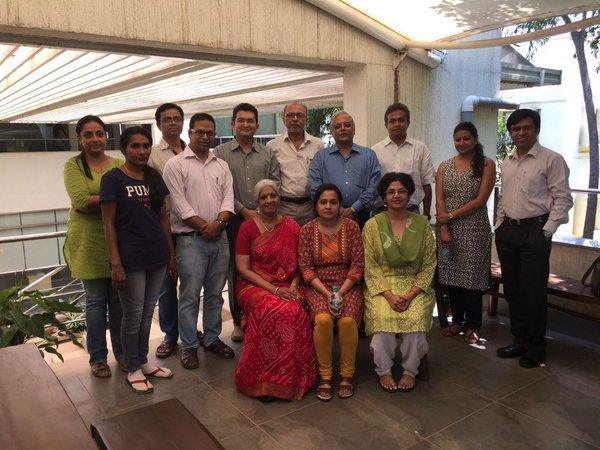 The entrepreneurs  who participated were:
Dr. Satya Tapas - SciDogma Research
Dr. Srujan Marepally
Mr. Nachiket Daval - Coeo Labs Pvt. Ltd.
Mr. Deepak Raj - Df3d Pvt. Ltd
Dr. Bhavani. P - Pentavalent Biosciences  Pvt.Ltd.
Dr. Padma Priya - Vital Bioscientific  Pvt. Ltd.