Corporate Social Responsibility (CSR)
Centre for Cellular and Molecular Platforms (C-CAMP) supported by Department of Biotechnology, Govt. of India as a not for profit organisation that qualifies for CSR contributions under GSR 130(E) schedule VII(ix) of the Company's Act 2013. Hence for corporates, the contributions made to C-CAMP will be considered as an expenditure under the CSR activities towards technology incubators.
The funds received under C-CAMP CSR would be utilised towards:
Nurturing technology based startups
Organising programs for informing and educating entrepreneurs
Supporting new ventures for development and access to latest technologies
Skill development programs including hands on technology training
The corpus would be monitored and tracked periodically and updated to the donors on a regular basis. C-CAMP will ensure the corporates would be appreciated and specially thanked in related events, media etc.
Corporates whose key objectives under the CSR policy is aligned towards these goals are welcome to reach to us and get more information. Also, if companies are finalising on 2020-21 CSR policy, we would request them to include "Supporting technology incubators towards development of innovation and technology" under its list of objectives.
For more information about the CSR policy, please click here
Please write to csr at ccamp dot res dot in for your CSR contirbution
C-CAMP has received CSR support from several national and international funding organizations in 2020 - 2021. Find more on some of the funding details below.
SBIF Foundation Project - Comprehensive COVID-19 care to strengthen existing efforts in public health care system
---

This project aims to leverage CSR funding from the SBI Foundation to strengthen existing efforts in the public healthcare system during the COVID-19 pandemic. This is achieved through the deployment of respiratory support non-invasive ventilation equipment (Saans Pro by Innaccel Technologies) and AI-powered contactless patient monitoring and alert systems (Dozee by Turtle Shell Technologies). By targeting COVID-19 treatment facilities in highly impacted but underserved regions this project aims to impact over 70,000 patients during the product's lifetime and up to 5000 patients during the COVID-19 pandemic period. The technologies deploed under this project will be used beyond COVID-19 pandemic to improve healthcare delivery in the public sector while supporting indigenous innovation.
HT Parekh Foundation Project - Last Mile Cold Chain Carrier for COVID-19 Vaccination in North East India
---

This project aims to leverage CSR funding from HT Parekh Foundation to improve and increase COVID-19 vaccinations in the remote regions of Manipur and Assam. Developed by Blackfrog Technologies, this innovation integrates an emerging technology in cold chain with easy accessibility and operability features to address the critical issue of COVID-19 vaccine spoilage in last mile due to thermal variations in otherwise traditionally used iceboxes. SELCO Foundation will partner with C-CAMP for on-ground implementation as the technology deployed is solar compatible. The easy portability and battery-backup while maintaining strict temperatures (as per WHO specifications) will enable deployment of this technology for COVID-19 vaccination in 48 PHSCs and 2 PHCs across 5 districts in Manipur, 10 PHCs across 5 districts in Assam, catering to a total population of 7.32+ Lakh living in remote, far-away and hilly terrain.
National Infrastructure Investment Fund (NIIF) Project - COVID-19 vaccination training manual in regional languages
---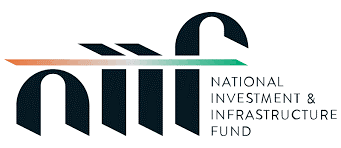 One of the key priorities in ongoing nationwide COVID 19 Vaccination drive is that all health workers involved in implementation of COVID-19 vaccination need to have adequate knowledge and skills in order to ensure safe and efficient COVID-19 vaccine administration. C-CAMP with support from NIIF and Collective Good Foundation is providing short duration training to frontline healthcare workers. As a pilot, training manual was developed in English, Hindi, Kannada and Marathi. The social mobilization and advocacy activities using mainstream media, social media and live multi-lingual public information sessions will be undertaken in the districts of Tumakuru, Pune and Lucknow in the States of Karnataka, Maharashtra and Uttar Pradesh to train a cumulative of 2000+ frontline healthcare workers, including the ASHA workers, in their respective regional languages.
Hitachi ABB Power Grids in India Project - Last Mile Cold Chain Carrier for COVID-19 Vaccination in South India
---

The CSR grant received from Hitachi ABB Power Grids in India will help C-CAMP provide public healthcare systems in the Southern metros of Bengaluru, Mysuru, and Chennai with an indigenously developed, innovative, portable, cold-chain carrier device for efficient vaccine delivery. Emvolio – the battery-operated vaccine carrier built for last-mile cold-chain delivery (by Blackfrog Technologies), will be deployed to urban and semi-urban COVID-19 vaccination centres in Southern India with a targeted/estimated impact of vaccinating over one Lakh plus individuals. The indigenous technology will be used beyond COVID-19 to improve healthcare systems in the public sector for routine immunization and vaccination, helping to build capacity and empower community health workers and cold chain officers.