Indigenization of Diagnostics - InDx program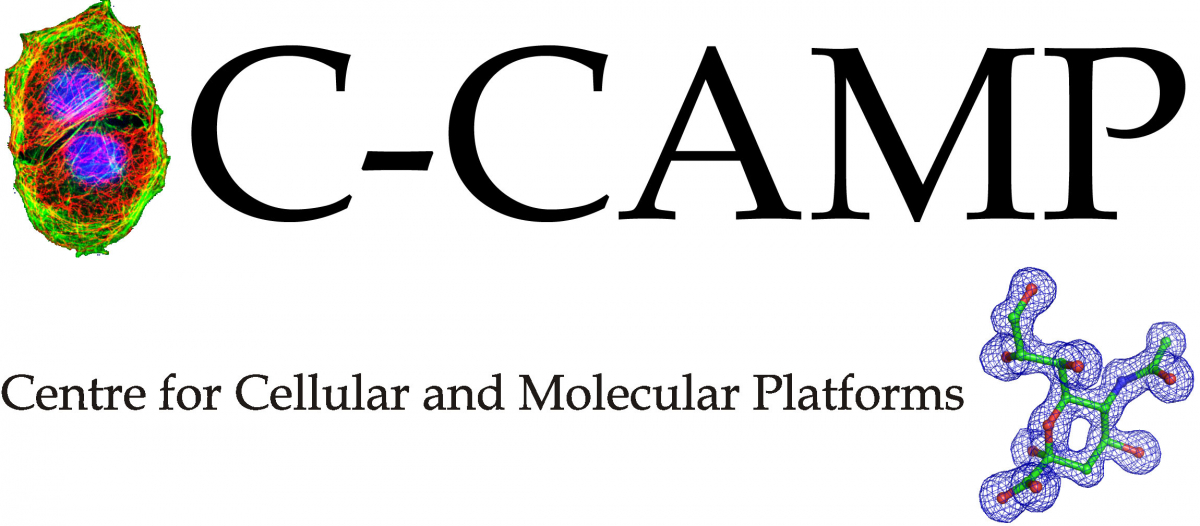 Indigenization of Diagnostics (InDx) program is Government of India initiative anchored by Centre for Cellular and Molecular Platforms (C-CAMP), Bangalore, India.The goal of this program is to indigenously manufacture high quality reagents, components, critical raw materials & kits for SARS CoV 2 molecular diagnostics. In addition ramp up manufacturing capacities for indigenous diagnostic kits to effectively meet the country's testing needs.
It intends to establish a strong supply chain network of Indian MSMEs and hand-hold to ensure that the international standards of quality are met and capacities are scaled-up to assemble one million indigenous diagnostic kits per day. InDx has conceived a Digital Platform & Centres of Excellence (CoEs) to support its mission. The program is funded by the Department of Biotechnology, Govt of India and Rockefeller Foundation and is executed by the Bangalore Life Sciences Cluster (BLiSC).
Have a research problem, a desire to indigenize or scale-up? Get in touch with us!
Let us partner to build an environment of completely indigenized high-quality molecular diagnostics.
Engage with us: indx-support[at]ccamp.res.in
Submit test request: https://www.ccamp.res.in/tps/
Register products: https://indx.ccamp.res.in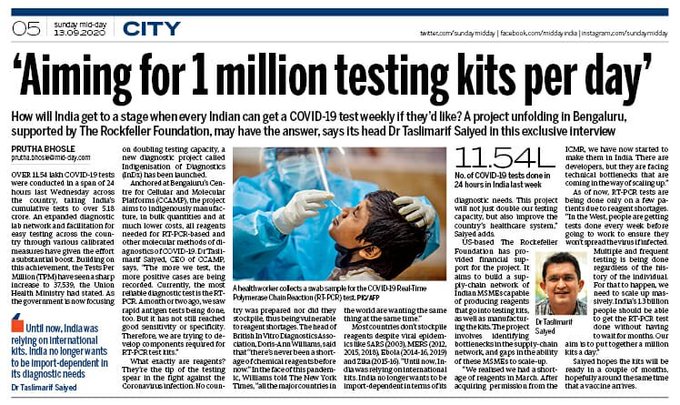 Past events: 
1st Round Table on 4th September, 2020 - Introduction to InDx Program, discussion on goals & bottlenecks with MSMEs, demonstration of InDx digital platform & proposed marketplace
Bengaluru Tech Summit (BTS) 2020 - 19th - 21st November, 2020 - Representation in panel discussion. Link
2nd Round Table on 5th December, 2020 - Introduction to InDx - Centres of Excellence and InDx engagements, interaction with MSMEs followed by Q&A session
3rd

Round Table on 12

th

 December, 2020 - Need for access to SARS CoV2 reference standards & controls, solution/approach to bottlenecks - discussion with MSMEs and domain Experts

4th Round Table on 19th December, 2020 - COVID-19 product portfolio & bottlenecks faced - Discussion

 with manufacturers of novel diagnostic technologies 
5th InDx Round Table on 26th December, 2020 saw a turnout of 45+ attendees. Innovative software solutions were presented covering development, clinical testing and marketing for COVID19 molecular diagnostics.
Upcoming events: 6th Round Table on 2nd January, 2021: On upcoming Marketplace on Digital Platform and pitching by new stakeholders on their offerings
InDx in press: 
https://www.rockefellerfoundation.org/news/the-rockefeller-foundation-awards-new-grants-to-scale-up-covid-19-testing-in-india/ [Rockefeller Foundation]
https://www.techcircle.in/2020/12/01/tcs-deploys-blockchain-platform-to-boost-covid-19-testing-capacity [Tech Circle] 
https://www.tcs.com/supply-chain-solution-powers-government-initiative-covid-19-testing-capacity [TCS]
https://timesofindia.indiatimes.com/city/bengaluru/mega-project-to-make-testing-reagents-kits-launched-in-bluru/articleshow/77937160.cms [Times of India] 
https://economictimes.indiatimes.com/news/politics-and-nation/india-plans-to-double-testing-capacity-through-new-project-c-camp/articleshow/77916088.cms [Economic times] 
https://bangaloremirror.indiatimes.com/bangalore/others/testing-reagents-kits-will-be-made-in-india/articleshow/77968124.cms?utm_source=contentofinterest&utm_medium=text&utm_campaign=cppst [Bangalore Mirror]
https://www.mid-day.com/articles/covid-19-now-india-aims-for-1-million-testing-kits-per-day/22986218?ref=component_article_infinitescroll_1 [Mid-Day]
https://www.biospectrumindia.com/news/78/17149/india-to-double-testing-capacity-with-new-diagnostic-project.html [Biospectrum]