CCAMP-InDx program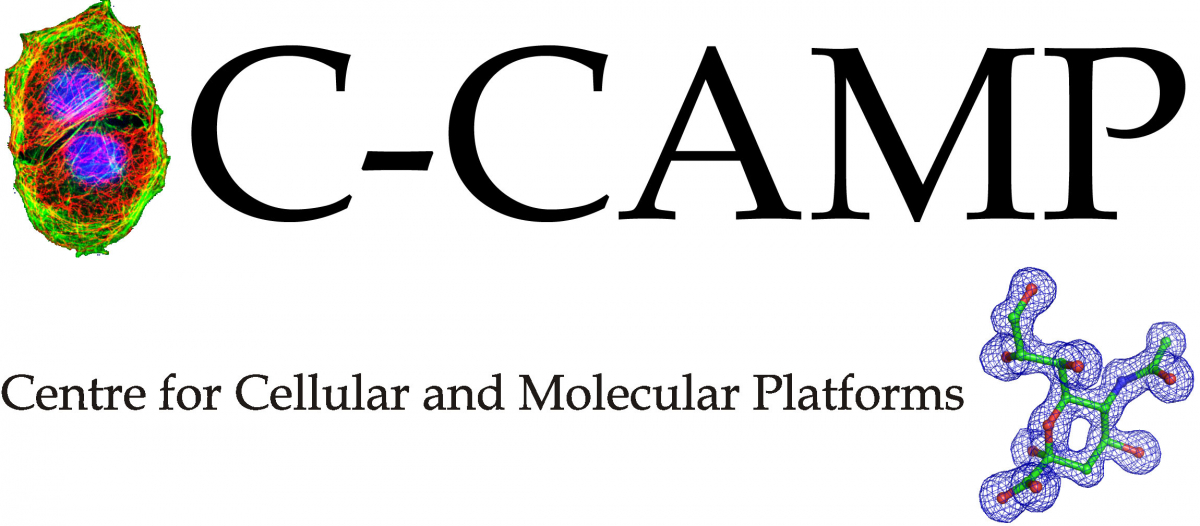 To respond to the COVID-19 crisis across India, under guidance of the Principal Scientific Adviser to the Government of India, Indigenisation of Diagnostics (InDx) program anchored at C-CAMP, aims to build large capacity of COVID-19 molecular diagnostic kits & reagents. The goal of the program, through a public-private-partnership, is to bring together different stakeholders in order to ensure necessary supply of Covid-19 molecular diagnostics reagents.
It intends to establish a strong supply chain network of Indian MSMEs and hand-hold to ensure that the international standards of quality are met and capacities are scaled-up to assemble one million indigenous diagnostic kits per day. CCAMP-InDx has conceived a Digital Platform & Centres of Excellence (CoEs) to support its mission. The program is funded by the Rockefeller Foundation and is executed by C-CAMP at Bangalore Life Sciences Cluster (BLiSC), in collaboration with Centre of Excellences (CoEs).
Have a research problem, a desire to indigenize or scale-up? Get in touch with us!
Let us partner to build an environment of completely indigenized high-quality molecular diagnostics.
Engage with us: indx-support[at]ccamp.res.in
Submit test request: https://www.ccamp.res.in/tps/
Register products: https://indx.ccamp.res.in
Highlight regulatory issues: indx-regulatory[at]ccamp.res.in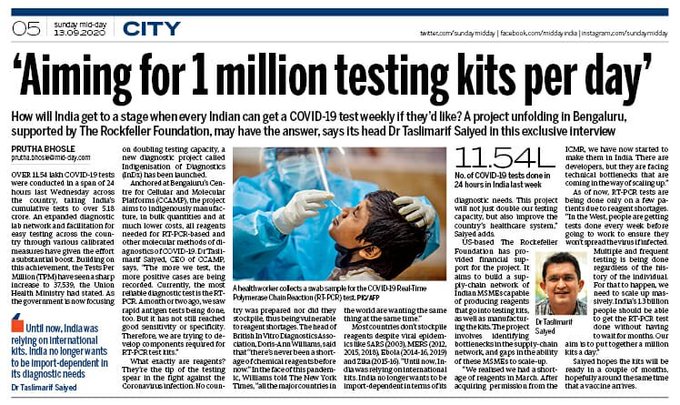 Past events: 
1st Round Table on 4th September, 2020 - Introduction to ICCAMP-InDx Program, discussion on goals & bottlenecks with MSMEs, demonstration of CCAMP-InDx digital platform & proposed marketplace
Bengaluru Tech Summit (BTS) 2020 - 19th - 21st November, 2020 - Representation in panel discussion. Link
2nd Round Table on 5th December, 2020 - Introduction to CCAMP-InDx - Centres of Excellence and CCAMP-InDx engagements, interaction with MSMEs followed by Q&A session
3rd

Round Table on 12

th

 December, 2020 - Need for access to SARS CoV2 reference standards & controls, solution/approach to bottlenecks - discussion with MSMEs and domain Experts

4th Round Table on 19th December, 2020 - COVID-19 product portfolio & bottlenecks faced - Discussion

 with manufacturers of novel diagnostic technologies 
5th CCAMP-InDx Round Table on 26th December, 2020 saw a turnout of 45+ attendees. Innovative software solutions were presented covering development, clinical testing and marketing for COVID19 molecular diagnostics.
Upcoming events: 6th Round Table on 2nd January, 2021: On upcoming Marketplace on Digital Platform and pitching by new stakeholders on their offerings
CCAMP-InDx in press: 
https://www.rockefellerfoundation.org/news/the-rockefeller-foundation-awards-new-grants-to-scale-up-covid-19-testing-in-india/ [Rockefeller Foundation]
https://www.techcircle.in/2020/12/01/tcs-deploys-blockchain-platform-to-boost-covid-19-testing-capacity [Tech Circle] 
https://www.tcs.com/supply-chain-solution-powers-government-initiative-covid-19-testing-capacity [TCS]
https://timesofindia.indiatimes.com/city/bengaluru/mega-project-to-make-testing-reagents-kits-launched-in-bluru/articleshow/77937160.cms [Times of India] 
https://economictimes.indiatimes.com/news/politics-and-nation/india-plans-to-double-testing-capacity-through-new-project-c-camp/articleshow/77916088.cms [Economic times] 
https://bangaloremirror.indiatimes.com/bangalore/others/testing-reagents-kits-will-be-made-in-india/articleshow/77968124.cms?utm_source=contentofinterest&utm_medium=text&utm_campaign=cppst [Bangalore Mirror]
https://www.mid-day.com/articles/covid-19-now-india-aims-for-1-million-testing-kits-per-day/22986218?ref=component_article_infinitescroll_1 [Mid-Day]
https://www.biospectrumindia.com/news/78/17149/india-to-double-testing-capacity-with-new-diagnostic-project.html [Biospectrum]