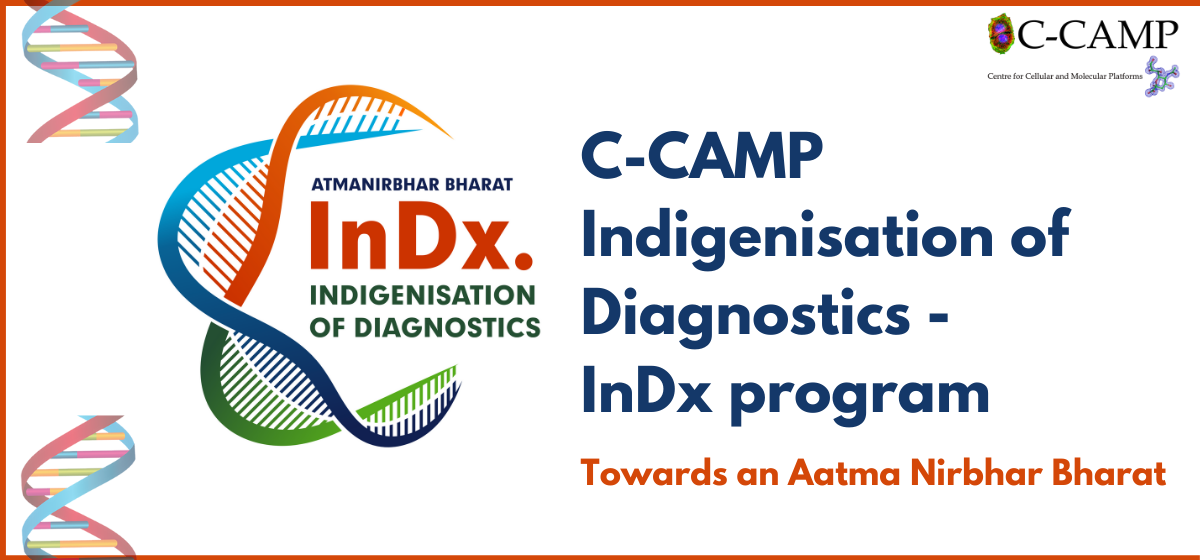 Indigenous Diagnostics (InDx) project has been launched to indigenously manufacture, in bulk quantities and at much lower costs, all reagents needed for RT-qPCR-based and other molecular methods of diagnostics of Covid-19. The Rockefeller Foundation has provided financial support for the project executed by the Bangalore Life Science Cluster, which would improve access to Covid-19 diagnostics across the country.
The COVID-19 pandemic has been unprecedented and has severely affected countries across the world. India, with its large population of more than 1.3 billion, is scaling to test rapidly and widely across its population. Considering the nature of the virus, its mode of transmission and non-availability of effective drugs and vaccines, the best way to check the spread of the infection and save lives (and livelihoods) is by testing larger number of individuals and isolating the positive cases. In this context, there is an urgent need to scale up the production of RT-PCR and other molecular diagnostic testing kits in the country.
The newly launched project called Indigenisation of Diagnostics (InDx), anchored at Centre for Cellular and Molecular Platforms (CCAMP), aims to build a robust supply-chain network of Indian MSMEs capable of producing reagents that go into a testing kit as well as manufacture testing kits. The project involves identifying bottlenecks in the supply-chain network, short-falls in quality levels and gaps in the ability of these MSMEs to scale-up. The project would hand- MSMEs in meeting both quality and quantity such that the network would be able to put together a million indigenous kits a day. The project employs a dynamic digital supply-chain platform developed pro-bono by Tata Consultancy Services (TCS).
InDx Digital Platform can be accessed at https://indx.ccamp.res.in
InDx project team can be reached at indx-support@ccamp.res.in