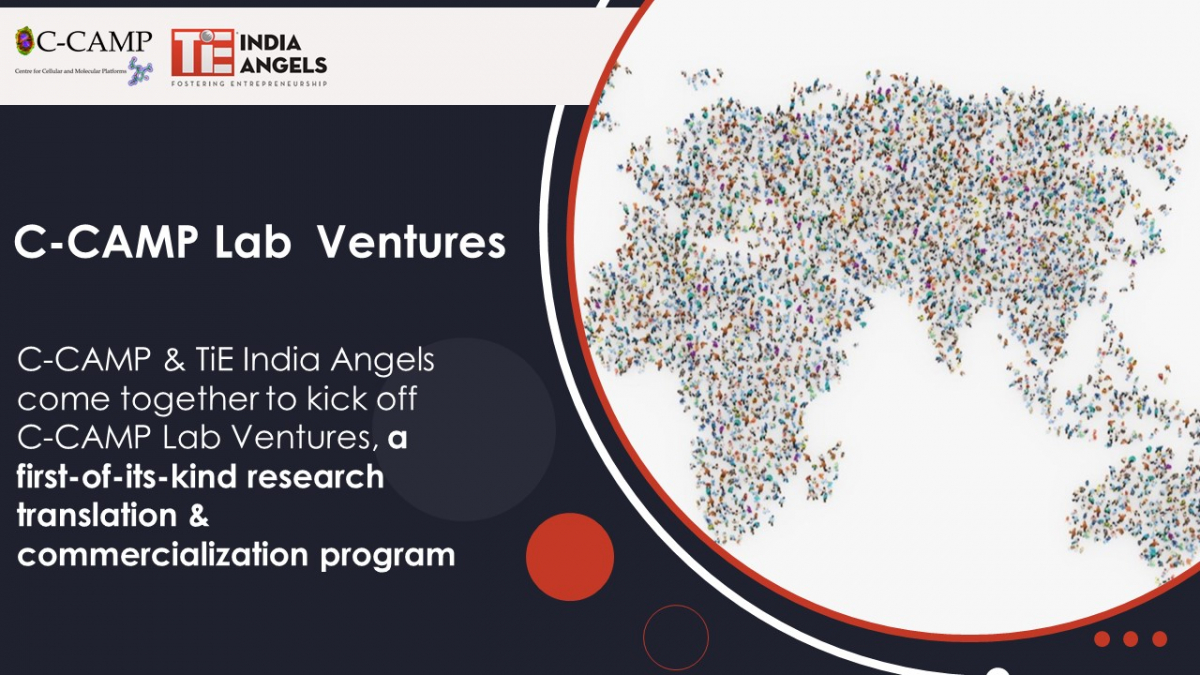 Centre for Cellular and Molecular Platforms, C-CAMP has inked a MoU with TiE India Angels (TIA), an initiative of TiE global, represented through TiE India Foundation, to kick off an ambitious entrepreneurship cum technology transfer initiative, C-CAMP Lab Ventures. 
The program aims to transfer C-CAMP's portfolio of cutting-edge, market-ready and translated technologies to select early-stage or aspiring bio entrepreneurs against a significant investment funding of up to 100 lakhs annually from TIA. 
Under its mandate to foster bio sciences research and innovation in India, C-CAMP has an established translational research program, the Discovery to Innovation Accelerator (DIA) which through validation, de-risking and licensing, bridges exciting scientific discoveries to mature technologies having strong commercial and impact potential. The DIA portfolio has several key technologies in the areas of Healthcare, Agriculture and Environment ready for commercialization.
Through C-CAMP Lab Ventures, this portfolio will be up for grabs by seasoned startups, entrepreneurs across India as well as aspiring bio entrepreneurs from diverse backgrounds like management, engineering, clinical & other domains. This will be a great opportunity for entrepreneurs keen to create impact in Health, Agri & Environment but lacking the validated technologies to convert as commercialized enterprises. Moreover, selected entrepreneurs from this program will receive seed funding by TIA as well as handholding and mentorship by C-CAMP to increase their chances of success as bio-businesses.
Program Details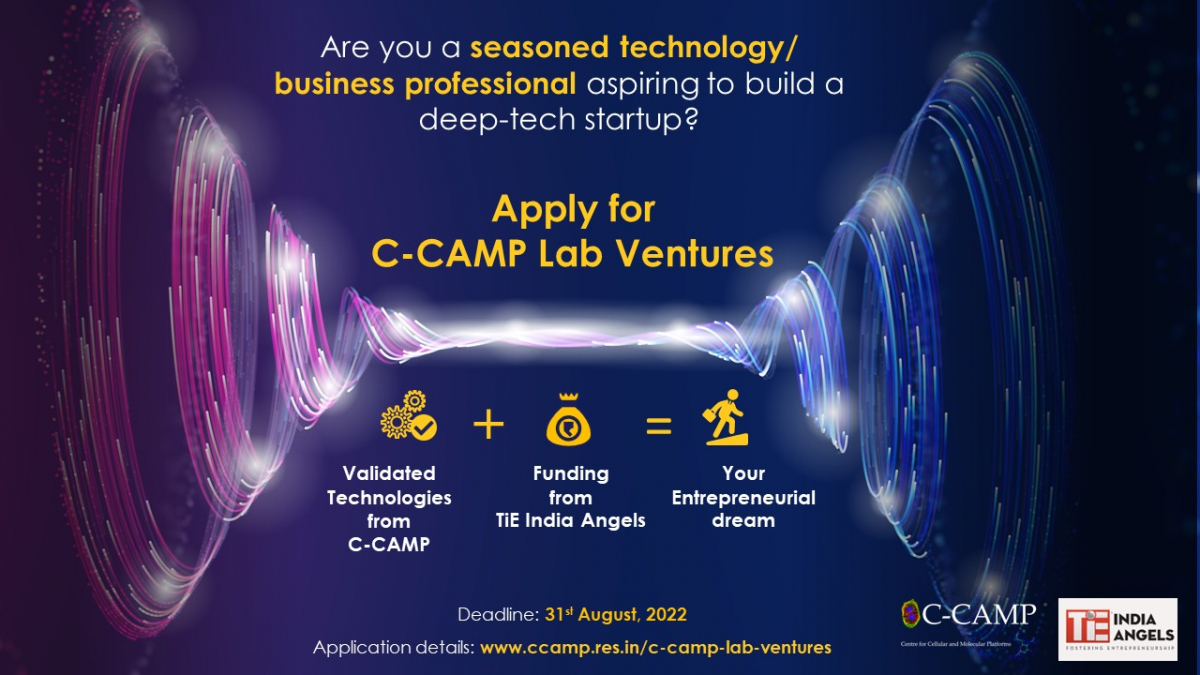 Eligibility Criteria
-  Candidates with strong entrepreneurial aspirations
- Seasoned Technology/Business Professionals with relevant experience will be highly preferred
- Start-up Teams
12-15 candidates will be shortlisted based on their capabilities, expertise & entrepreneurial aspirations.
Once shortlisted, the candidates will have an opportunity to spend 3-5 days at C-CAMP where they will interact with the C-CAMP team and scientists to learn more about the technology. They will also interact with the TiE India Angels team to receive business plan & strategy mentorship. During this period, the candidates will also be given the opportunity to form teams if preferred (team of 2, preferably with science & business management expertise) among themselves to work on their business pitches. The candidates/teams would then pitch their business plans to an empanelled committee of experts including external experts and C-CAMP & TIA and the top 2 candidates/teams will be selected for the Seed fund & rest of the program. 
C-CAMP Technology Portfolio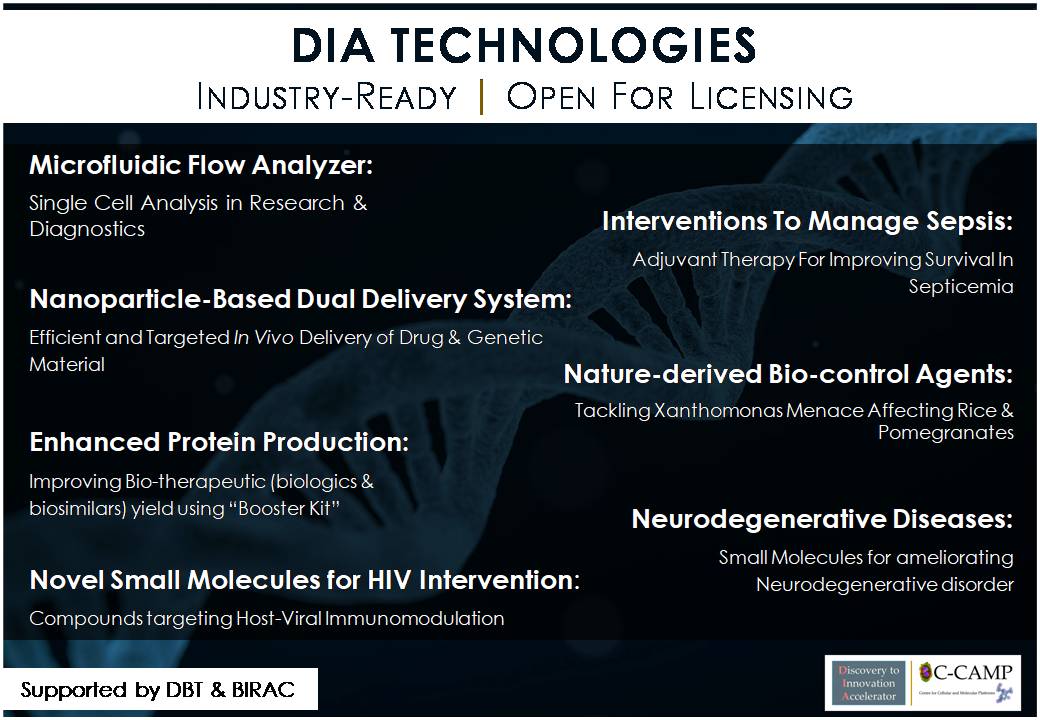 For details contact:
ccamp[at]ccamp.res.in for more on the program