Applying for Biotechnology Ignition Grant, BIG call 17 but not sure if all checkboxes are ticked? It's important to follow best practices to increase your chances of success with the BIG grant. 
Join C-CAMP's BIG grant-writing and application workshop and learn the do's and don't's from our experienced BIG experts Dr Neelanjana Janardan and Dr Vishal Bhardwaj 
Date and Time: Thursday, August 20th, 2pm onwards 
Register ccamp_big@ccamp .res .in 
Limited seats! 
To also be live streamed on C-CAMP Facebook page at https://www.facebook.com/CCAMPBangalore/ and C-CAMP website http://www.ccamp.res.in/live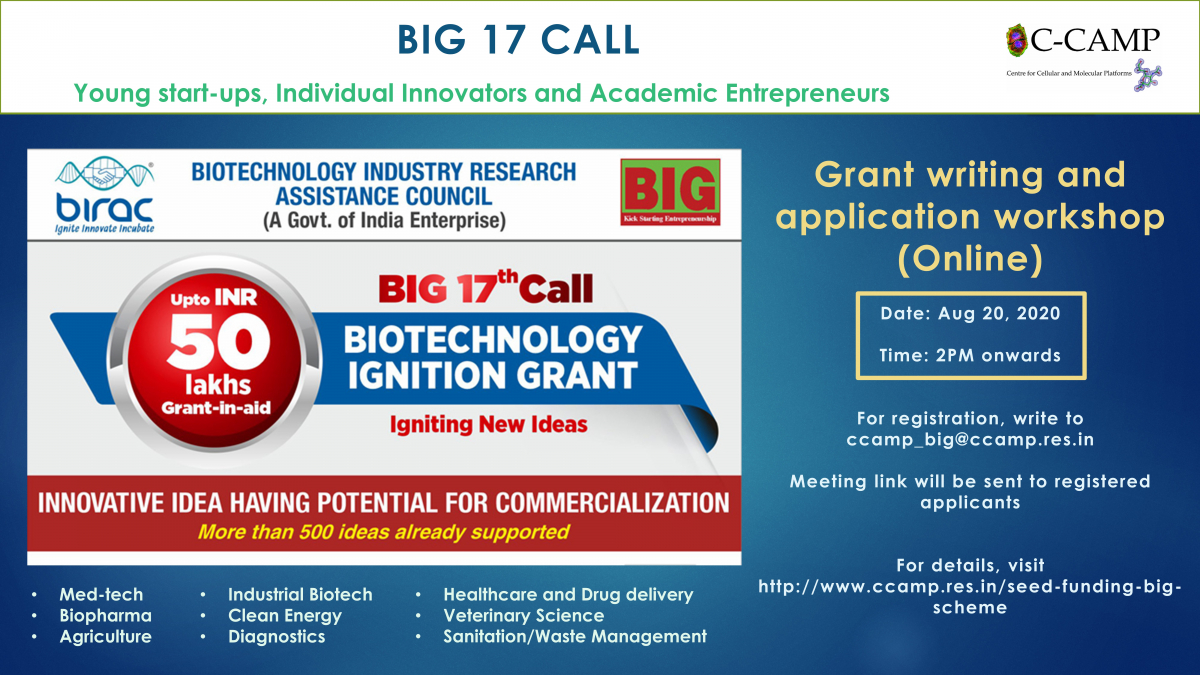 Date:
Thursday, August 20, 2020