C-CAMP is holding a 2-part virtual knowledge session on startup inception & early stage-funding with Ananthram Ganesh, Associate Partner of ELP India.
Dates: Oct 22nd & 29th, 11am IST
Getting your legal framework right is crucial when you kick off your startup. Attend this session to know more about Founder's agreement: Formalizing the Co-Founder Relationship & Fund Raising 101: Startup Investment Instruments.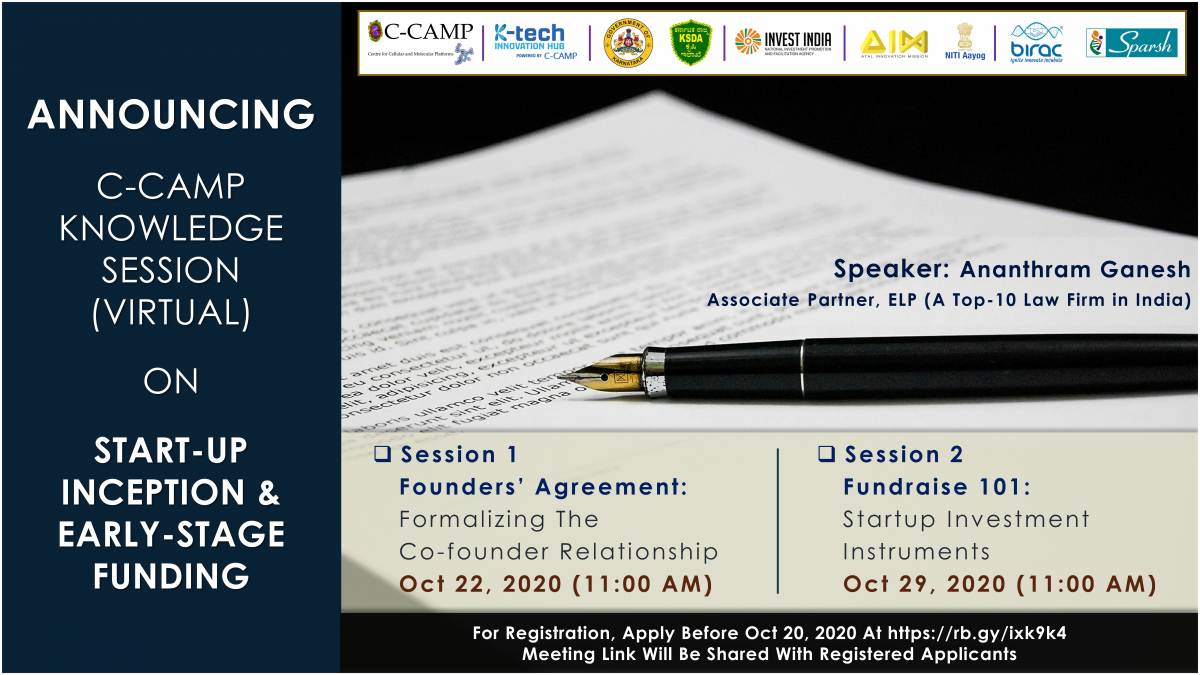 Date:
Thursday, October 22, 2020
to
Thursday, October 29, 2020