C-CAMP in collaboration with University of Basel and Swissnex India is organizing an Indo-Swiss Health-Tech Workshop with a focus on Digitech solutions in Healthcare.
Date: 19th February, 12pm-4pm at C-CAMP
A not-to-be-missed opportunity to network with the leading Indian and Swiss Health-Tech Startup and Stakeholder community. 
To attend, register at http://bit.ly/2UEwJPu
For more info write to digitalhealth[at]ccamp.res.in
Limited seats only.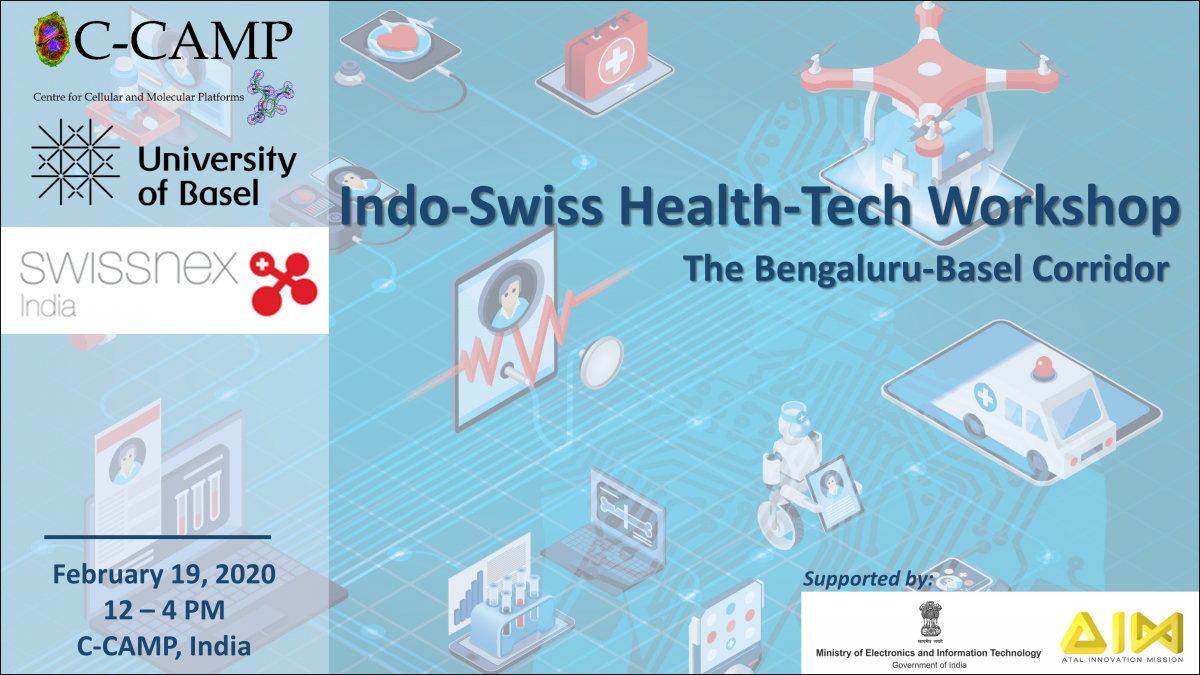 Date:
Wednesday, February 19, 2020