CCAMP - InDx 2.0 - National Diagnostics Catapult

The C-CAMP Indigenisation of Diagnostics InDx 2.0 program was launched as the National Diagnostics Catapult on 2nd February 2023, to boost India's preparedness for current & future pandemics, scale up diagnostics for infectious diseases for COVID & beyond.
Built on the success of India-wide COVID-19 diagnostics platform, Indigenisation of Diagnostics (C-CAMP InDx) initiative launched in July 2020, C-CAMP InDx 2.0 aims to boost India's preparedness for current and future pandemics and scale up diagnostics space for infectious diseases including but not limited to COVID-19.
This programme is supported by the Office of Principal Scientific Adviser to GoI, Rockefeller Foundation (RF), Bill and Melinda Gates Foundation India (BMGF), Foundation for Innovative New Diagnostics (FIND) & Bangalore Life Science Cluster (BLiSC).
The VISION and MISSION for the National Diagnostics Catapult:
VISION
Global Leadership: To create a nation-wide diagnostics platform establishing India as a global leader in diagnostics & surveillance capabilities. 
Robust Diagnostics & Surveillance: To catalyze innovation, development, and commercialization of high-quality, affordable technologies for infectious disease diagnostics and surveillance, for India and beyond.
Enable and support Indian diagnostic ecosystem to achieve self-sufficiency in manufacturing of molecular diagnostics kits for infectious diseases while also gaining export capabilities. 
Ensure that Indian companies can build, world class environmental surveillance technologies for sample collection, storage, processing, analysis, and informatics.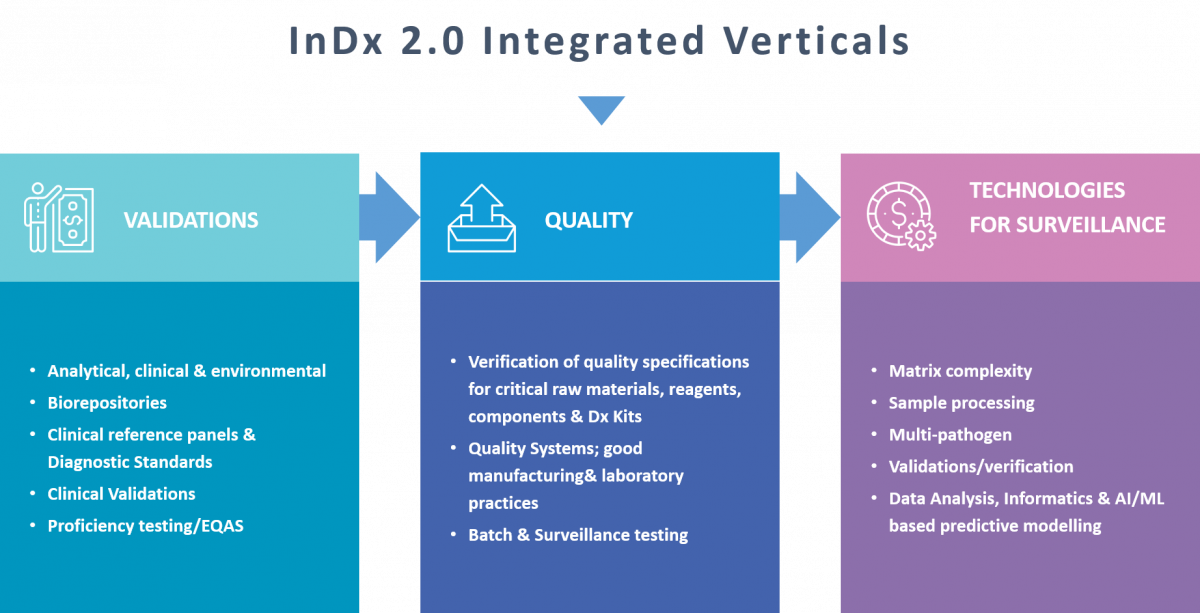 The goals for the 3 verticals are being facilitated through an expanded network of C-CAMP InDx CoEs: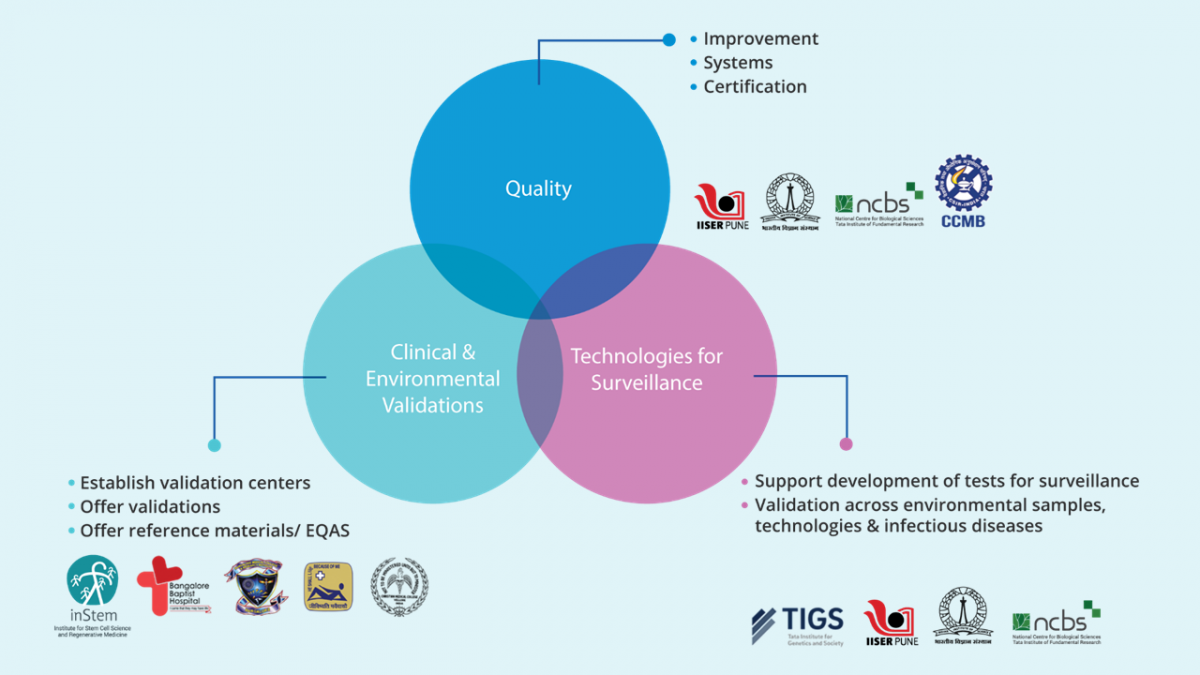 NATIONAL DIAGNOSTICS CATAPULT LAUNCH IN FEB 2023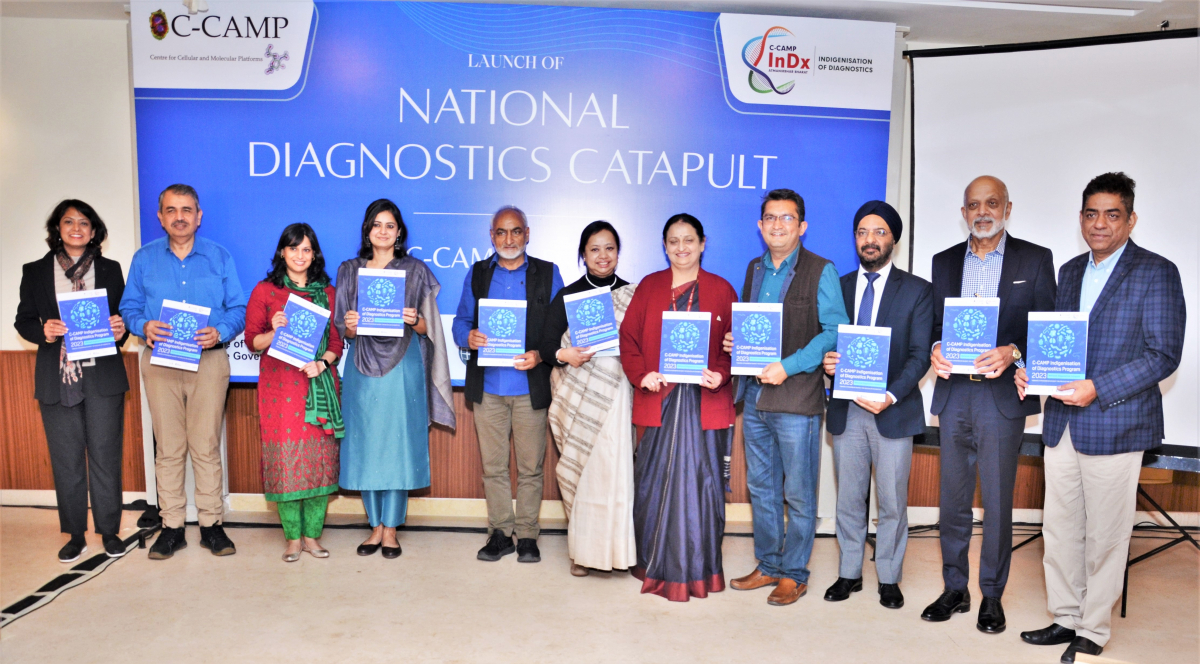 In press
Feb 2023