It's the NBEC time of the year again. C-CAMP under BREC is organizing the fourth edition of the National Bio Entrepreneurship Competition NBEC 2020.
NBEC is India's biggest and most celebrated platform to showcase bio innovations across India.
The event will be launched in an open virtual event by Dr. Renu Swarup, Secretary, Department of Biotechnology, Govt of India. 
We are delighted to invite you to the launch on Monday, 7th Sept, 4pm. 
Join us at https://us02web.zoom.us/j/81908384215 as the NBEC 2020 journey begins. 
You can also watch the live stream at C-CAMP Twitter Handle - https://twitter.com/CCAMP_Bangalore 
OR C-CAMP Youtube Channel - https://www.youtube.com/c/CCAMPBangalorestreams/
OR C-CAMP Facebook Page - https://www.facebook.com/CCAMPBangalore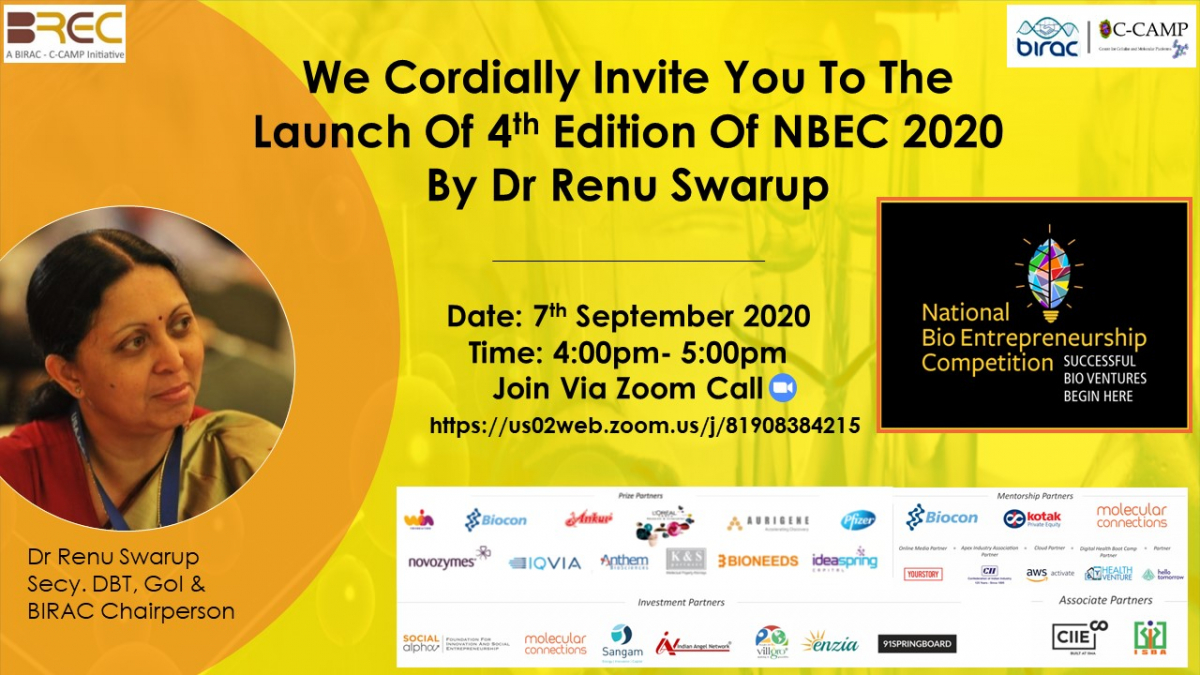 Date:
Monday, September 7, 2020