We conduct routine workshops which are accessible through the CCAMP technology trainings webpage (http://www.ccamp.res.in/technology-training)>
The next set of workshop(s) are listed below.
1) Workshop on Fabrication of PDMS Microfluidic Devices
Dates: 18-20 May 2022
Register Here: https://tinyurl.com/53r2prbx by 9th May, 2022
Open to all Entrepreneurs, students and researchers involved in or interested in microfluidic devices or applied diagnostic research.This workshop will be a complete interactive introduction to:
Designing Microfluidic Devices
Photomask Design
Basics of Mold Fabrication
Soft Lithography with PDMS
Device Testing
Experiment Considerations
Click here to find a tentative agenda.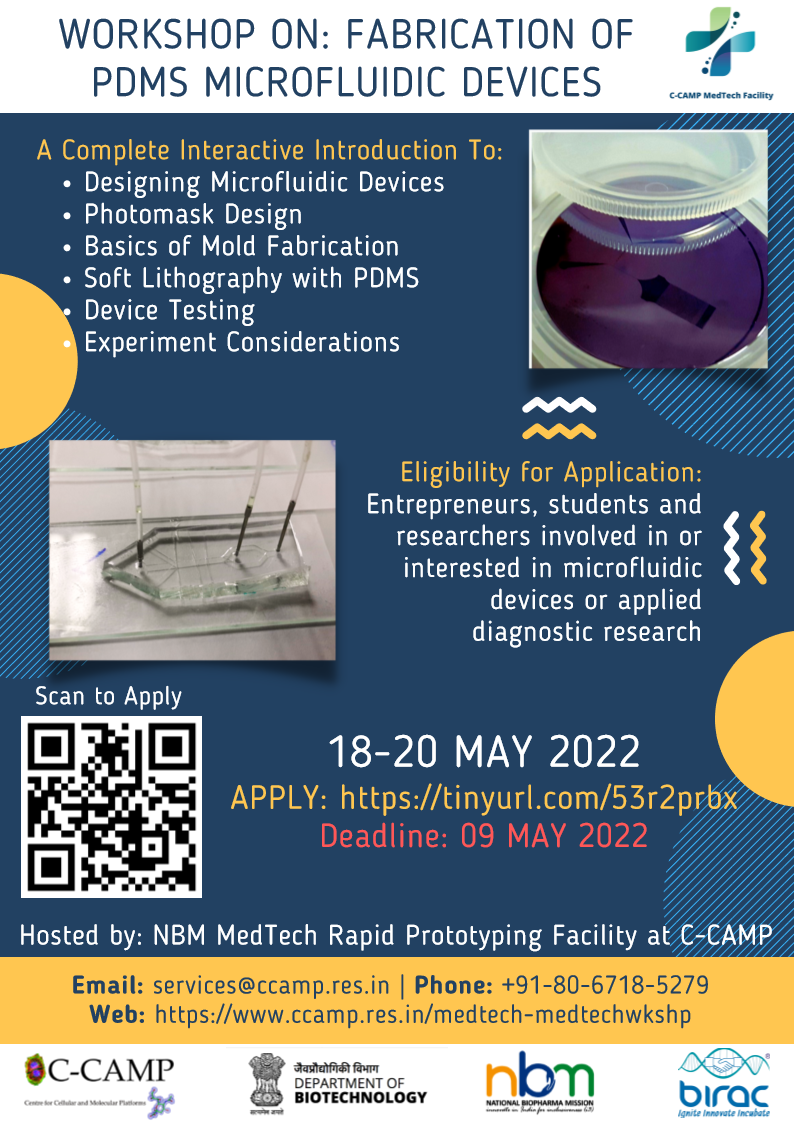 2) Make your Medical Device - A Hands-on Workshop on Vacuum Casting & 3D Printing
Close the last-mile in your medical device development! Announcing a hands-on three day workshop on Vacuum Casting and 3D Printing to  "Make your Medical Device" at C-CAMP's NBM MedTech Facility, Bangalore.
Dates: 30th May -1st June  
Eligibility: Open to entrepreneurs, students, research scholars, all MedTech enthusiasts
Session highlights:
Computer Aided Designing
 Basics of mold making 
Design validation & Testing
3D Printing Mold
Device fabrication-Vacuum casting
Quality aspects

 

Complete Hands-on training
Register: https://tinyurl.com/2p8aefx6 by16th May, 2022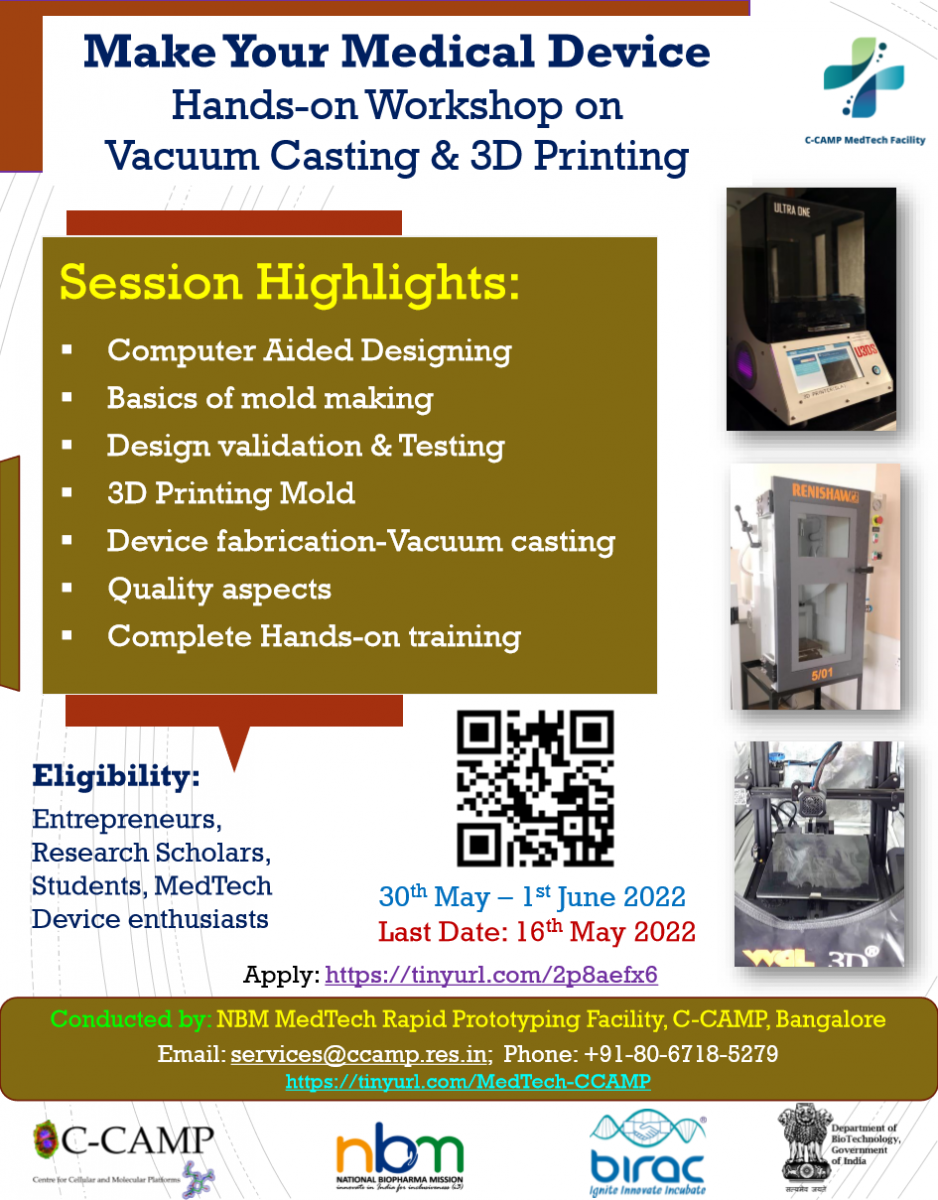 ---
For custom designed modules for your specific requirements, please contact us at microfab at ccamp dot res dot in