C-CAMP – BNV Innovation Hub (CBIH)
C-CAMP and Japanese Venture Capital Firm, Beyond Next Ventures (BNV) institutes an Innovation Hub to fund and foster early stage innovations in India
Now accepting applications from serial entrepreneurs and industry-experienced Startup Founders
Applicable sectors: Healthcare, Agriculture, Environment, Industrial Biotechnology, Drug Discovery, Devices & Diagnostics
Funding of upto 300,000 USD & access to Japanese investors.
To apply write to cbih[at]ccamp.res.in by May 15th, 2022
For any queries, email cbih@ccamp.res.in
C-CAMP has recently collaborated with Beyond Next Ventures (BNV), one of the leading independent accelerators in Japan dedicated to incubation investment in technology start-ups. The broad aim of this collaboration is to encourage and promote the best deep science innovations in the field of Life Sciences and Biotechnology in India & Japan.
The two organizations intend to create the C-CAMP – BNV Innovation Hub (CBIH) which will largely focus on facilitating Japanese investment of up to 5 million USD in Indian start-ups working on exciting technologies in the Life Sciences and Biotech domain through a jointly managed fund. This hub also aims to support start-ups in both the regions through exchange of human resources and technologies and through other facilitation programs and events to connect skilled talent, entrepreneurs and other stakeholders in both regions.
Activities under C-CAMP – BNV Innovation Hub (CBIH):
Through the CBIH, C-CAMP and BNV will fund and mentor deep science innovations with global impact. CBIH promises investments of up to $5 Million in Indian startups working in the life sciences and biotech domain.
Mutual acceptance of innovators and start-ups into each other's programs
In order to facilitate collaborations between the 2 regions, C-CAMP and BNV will accept start-ups from both regions into their incubation and acceleration programs.
With the objective of increasing work opportunities for Indian skilled talent and technologists and assisting expansion of Japanese startups into India, annual hackathon events will be organized to facilitate these connections.
Start-ups funded under CBIH Scheme
---
Biomoneta Research Pvt Ltd
---

Biomoneta's ZeBox is an air decontamination technology that traps & kills microbes which cause disease and product contamination. Their continuous-use, no-touch devices are built around this disruptive patent-pending technology that finds application in multiple environments requiring clean, germ-free air can be used in ICUs and sick rooms. The device exploits the electrical properties of bacteria, novel antimicrobial and engineering design; and is meant to be a bedside unit that both prevents an infectious patient from spreading the disease and protects a naïve patient from acquiring an infection. They have secured follow-on funding from angel investors, SBIRI and Idea2POC schemes.
Website: http://biomoneta.com/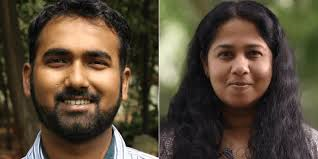 ---
Faunatech Solutions Pvt Ltd
---

Faunatech Solutions is a Bengaluru based startup incubated at C-CAMP Bangalore, India. Faunatech was established with a mission to improve the productivity of dairy farmers globally by protecting the health of farm animals using novel diagnostic technologies. Currently, they are in the early commercial stage with four full-time employees. Their first product is a handheld somatic cell count system to detect mastitis in milch cows and buffaloes within 5 min. the technology can detect various stages of mastitis and is ready for pilot deployment. It is an end-to-end solution that helps cooperative managers or farmers to test, analyze and triage for care. The company has so far been funded through private capital from the founders and had raised investment through C-CAMP Beyond Next Ventures Innovation Hub (CBIH) to pursue early market pilots and scale-up of manufacturing.
Website: https://www.faunatechsolutions.com/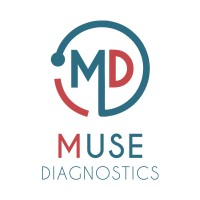 Muse Diagnostics is a Bengaluru based Medical Device and Health Data Analytics start-up. They have developed a superior listening device called Taal Digital Stethoscope capable of capturing high quality medical audio data for professionals to listen to and interpret, with an app, Surr Diagnostic platform to record, visualise, share or analyze this data in real-time. The product Taal Digital Stethoscope with Surr App and Platform helps health professionals screen their patients more effectively. It enables this through capturing a patient's body sounds in high definition and then filtering, storing, sharing and analysing it at a comparable price to traditional non-digital devices. Taal and Surr, are particularly the most effective tools for healthcare students and professionals to learn and upskill their diagnostic capabilities, which positions it as a revolutionary tool in healthcare.
Website: https://www.museinc.in/