SEED (Sustainable Entrepreneurship and Enterprise Development) Fund
C-CAMP has partnered with BIRAC to implement the Sustainable Entrepreneurship and Enterprise Development Fund (SEED Fund) with the aim of providing early stage and bridge funding to innovative technology driven life science start-ups.
The basic idea of SEED Fund is providing Capital assistance to startups with new and meritorious ideas, innovations and technologies. This would enable some of these start-ups to graduate to a level where they will be able to raise investments from angel/Venture capitalist or they will reach a position to seek loans from commercial banks /financial institutions. Thus the proposed seed support is positioned to act as a bridge between promoters' investment and Venture/Angel investment.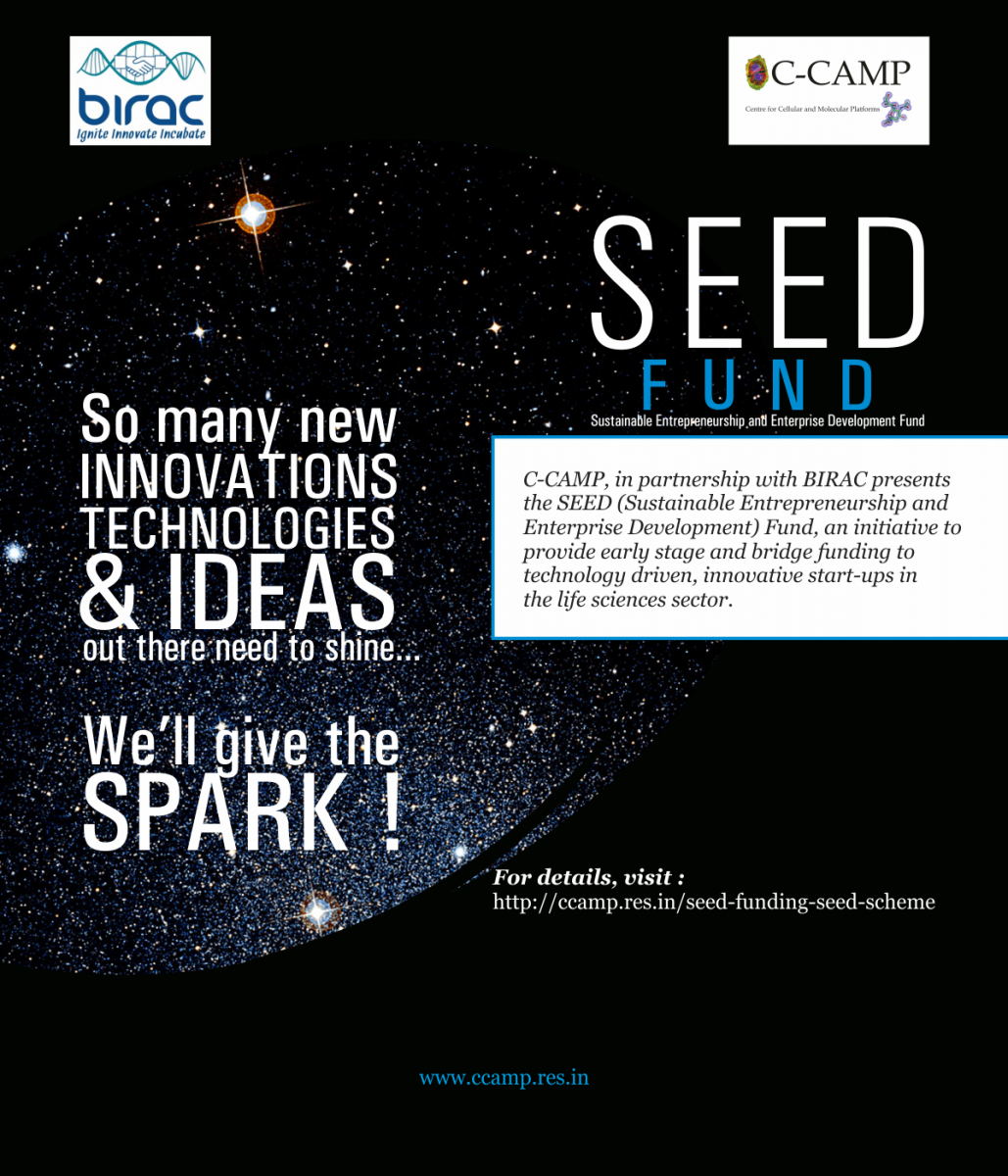 Investment:
Equity based investment of up to 10% Equity stakes
Investment of up to INR 30 Lakhs
Financial assistance for:
Performing proof-of concept stage studies
Prototype generation
Scaling-up innovations
Generating additional data or performing validation studies needed to secure next-level funding
In selected cases, where funds can help with gap funding/next-level funding.
Patent analysis, drafting and filing
Market research analysis and Professional consultancy
Enterprise building – Development of Market, Business Strategy, Business supply chain etc
Eligibility:
Indian Start-ups (registered under Companies Act, 2013), having at least 51% shareholders as Indian Citizens [does not include OCI or PIO] as the mandatory requirement)
A company shall be considered as start up
Up to 5 years from the date of its incorporation/registration
If its turnover for any of the financial years has not exceeded Rs 25 cr, and
If it is working towards innovation development, deployment or commercialization of new products, processes or services driven by technology or intellectual property
Selection Criteria:
The start-up should be working towards innovative technology/technologies and should be product oriented (not services oriented)
The technology should be novel & there should be potential for generation of IP
The technology should fulfill an unmet need and have an impact
The start-ups should have a competent team in both technical & business aspects
The technology should have a sound commercialization strategy and road map to the market
The start-ups should have a clear understanding of the end-user/customer and market size
The start-up should have a sound business plan and company vision
Apply at https://www.ccamp.res.in/funding/content/application-form-seed-funding-schemes
Contact Us
For any further information please contact funding at ccamp dot res dot in
Phone: 91-80-67185055
Centre for Cellular And Molecular Platforms
NCBS-TIFR, GKVK, Bellary Road
Bangalore 560065, India
Start-ups funded under BIRAC SEED Scheme

Shilps Sciences is a Bangalore-based start-up focused on harnessing the power of nanotechnology instruments to solve problems in healthcare. They are an developing Atomic Force Microscope and micro-fluidic technologies for isolating single cells for applications in Life Sciences. Shilps Sciences has developed a novel microfluidic technology to isolate and arrange cells. They are now combining this with an Atomic Force Microscope for cancer diagnostics. The company has created IP, built prototype demonstrators and is in an advanced stage of product development. They have ongoing collaborations with cancer labs.
Website: http://shilpsciences.com/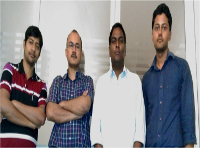 Eyestem is a resident C-CAMP incubatee using stem cell and gene editing technologies to create breakthrough therapies for degenerative diseases of the eye. Age-related macular degeneration (AMD) affects the RPE layer of the retina and ranks third among the global causes of visual impairment. Eyestem's vision is to create scalable and affordable stem cell therapy for these degenerative eye diseases. They have successfully grown retinal pigment epithelium and photoreceptors – two layers of the retina which are key for vision.
Website: http://eyestem.com/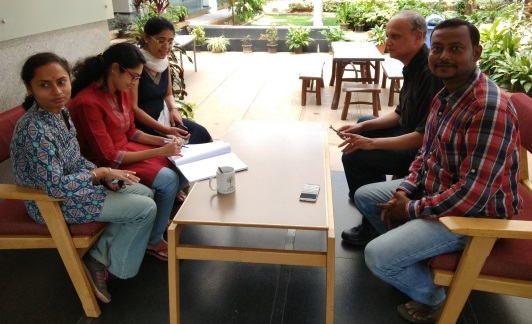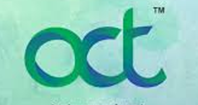 OCT therapies is a Mumbai-based company working on establishing a mesenchymal stem cell bank to treat burns and ulcers. Burns fatalities account for an estimated 1.63 lakhs annually in India. Wound infection, septicemia, wound contracture, scarring and ulcer leading to cancer are common complications. OCT Therapies proposes to use a cell based approach for wound healing in burns and chronic ulcers using allogenic Mesenchymal Stem Cells (WJ-MSCs). These cells can eventually be used for composite wound healing as an alternative to skin grafting. They are also developing stem cell based therapies for skin and hair regeneration. They recently launched their hair regeneration product.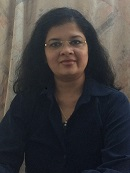 RCupe Lifesciences Pvt Ltd is a Medical Device Company focused on innovative solutions in the field of critical care. The company has a interdisciplinary team which develops and markets novel devices for Indian and Global Markets. Their first offering is Ozyn-D, a Novel Intraosseous Device developed under the School of International Biodesign (SIB). Ozyn-D is a manually-operated, fully disposable, ready-to-insert sterile intraosseous device to provide emergency vascular access. Ozyn-D would be extremely useful in resource constrained settings and tactical situations such as pre-hospital emergency care, trauma and military operations. This device is expected to benefit an estimated 1.3 million Indian patients annually who are deprived of I.O. access due to lack of effective solution for adult usage in our Country.
Website: https://rcupe.com/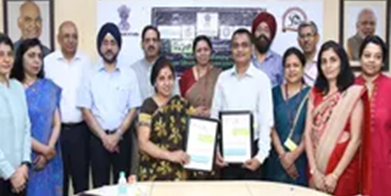 ---
FIB-SOL Life Technologies
---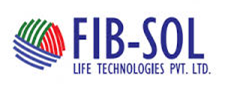 FIB-SOL Life technologies, a startup based out of the Bio-Incubator at IIT Madras Incubation Cell, works on solutions to burning problems in agriculture and healthcare sector. The company has developed a water soluble, nano-fibre based product into which can be embedded microbes that can be used in agriculture. With low-weight biodegradable and low-cost biofertiliser, the platform aims to impact the entire value chain by improving product shelf life for manufacturers, help suppliers stock their inventory in an efficient manner, and boost farmers' income. One of their first offerings is an ultra-lightweight membrane to embed agri-inputs, such as fertilisers, pesticides and biostimulants. It is a 5g tissue embedded with bio-actives that can be dissolved in water and used for fertilising an acre of farmland.
Website: www.fibsol.com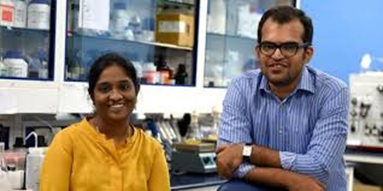 Spotsense in a resident incubate at C-CAMP. It is currently working towards creating simple affordable and accessible diagnostics especially in the field of pediatric medicine. Spittle, the first product by Spotsense is a diagnostic pacifier which has been developed as a platform for saliva based screening of various neonatal health ailments. The first offering on this platform is a rapid diagnostic test for Neonatal Sepsis. The product is currently in prototype stage and expected to be in market soon.
Website: http://www.spotsense.in/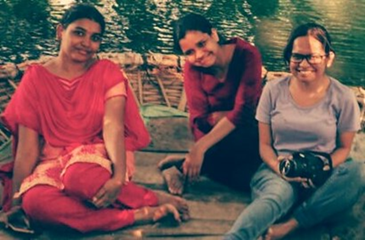 ---
Hanugen Therapeutics Pvt. Ltd.
---

Hanugen Therapeutics is a biopharmaceutical company focused on developing innovative oligonucleotide based therapeutics for Rare diseases. Hanugen Therapeutics is committed in developing improved methods of oligonucleotide synthesis and for the design of superior modified oligos. Their novel chemistries allow them to address specific genetic diseases by altering the RNA transcription process and thereby modifying protein structure. They specialize in modified oligos, fluorescent probes, long oligos and large scale oligo synthesis. The more modifications that are present in an oligo, and the longer the sequence, the more demanding the synthesis and purification. They are committed to the rare disease community beyond the development of meaningful therapies by delivering advances in oligonucleotide based medicines.
Website: https://hanugen.com/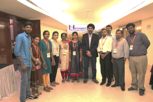 Cartosense is a medical device startup building products that enable neurosurgeons to plan and safely perform brain surgery through the smallest openings in the skull. Their proprietary technology platform – small form-factor high-accuracy tracking of surgical instruments combined with novel algorithms and workflow improvements – makes high-end surgical navigation compact and affordable for emerging markets by the product named Meridian AR. They are also building next gen augmented reality surgical guidance systems that provide the surgeon with tools to visualize, plan and execute small openings and narrow operating corridors with unprecedented spatial understanding, leading to lower postoperative complications, reduced hospitalization time and reduced treatment costs for patients and caregivers by the product named Iris Surgical Navigation.
Website: https://www.cartosense.com/

---
Sensivision Health Technologies Pvt. Ltd.
---

Sensivision is a medical device startup that focuses on finding innovative and affordable medical device solutions for Neonatal health challenges and is currently engaged in developing a device for treating Hypoxic Ischemic Encephalopathy (HIE), a complication of Asphyxia in Neonates, which results in babies either dying or developing brain damages resulting in life-long disabilities. Sensivision's solution, REVIVE, will be a comprehensive HIE management system with treatment, diagnosis and prognostication integrated on a single device. The product is currently in the final stages of prototyping.


Nesa Medtech Pvt Ltd is a medical device startup based out of Bengaluru focused on delivering minimally invasive therapeutic devices innovation to address social and economic burden. NESA MEDTECH is mentored and supported by Department of Biotechnology, Government of India and Karnataka Biotechnology and information technology services. Currently working on a novel, minimally invasive and day care procedure to treat symptomatic uterine fibroids.
Website: http://nesamedtech.com/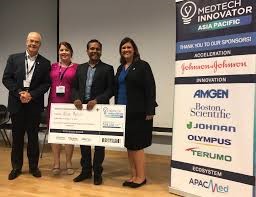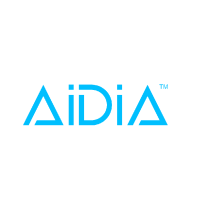 AIDIA Health Pvt. Ltd. is a medical device company incorporated in 2019 and working on a device to aid the dentist in visualizing the pulp chamber and root canal orifice of the tooth while doing root canal treatment. The device not only saves the 20% time of root canal treatment procedure and increases the efficiency and accuracy of the dentist but also adds comfort while doing the procedure. The company is supported by BIRAC – BIG scheme, IKP Knowledge Park and is incubated at Ojas MedTech, CIE, IIIT Hyderabad and MallaReddy HealthCity.
Website: https://aidiahealth.com/