C-CAMP has partnered with BIRAC and Act Grants to co-fund near deployment ready innovations for COVID-through the C-CAMP Covid Fund to fast track deployment and scale-up of COVID-19 innovations to mitigate the on-going pandemic.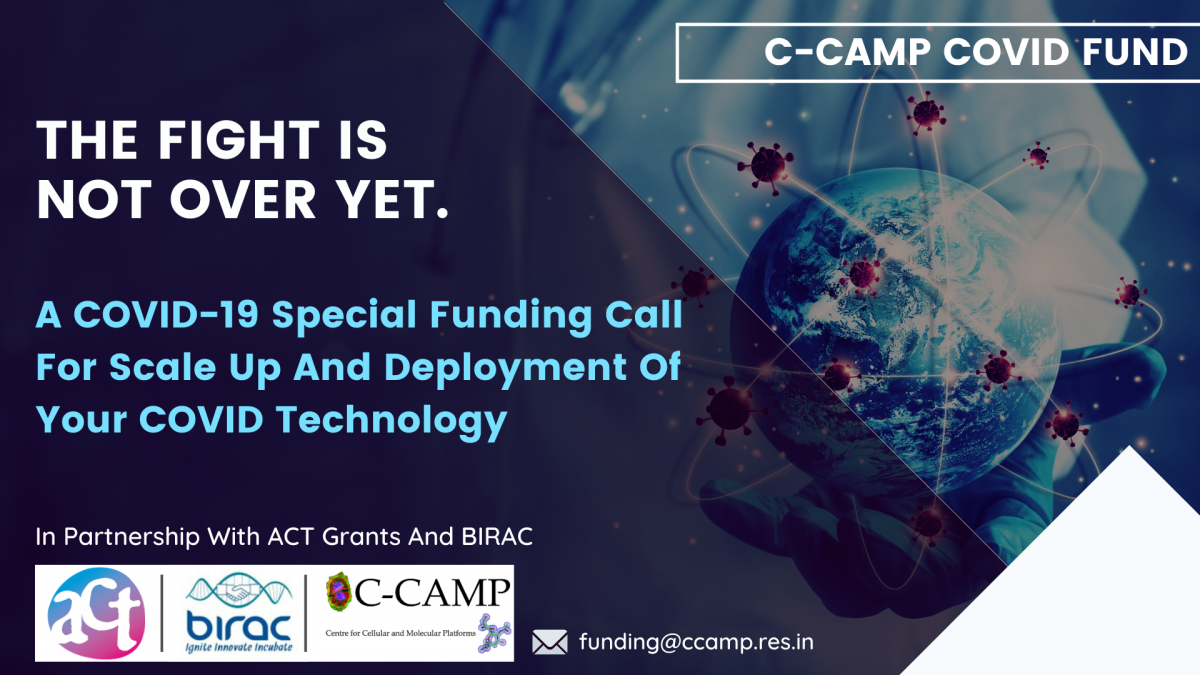 Objectives:
To fund and support the startups/entrepreneurs/innovators working in the space of COVID-19, thereby enabling them to deploy their products and facilitate towards their success in the market place.
To promote and support innovations to mitigate the COVID-19 pandemic in India.
Eligibility Criteria:
The grant scheme is open for Startups and Individual Entrepreneurs
Innovations can be in the following categories: screening, diagnostics, therapeutics, preventives, containment strategies, public health & other categories including but not limited to focussed technologies in
mobile health technologies for screening and homecare,
diagnostic kits and Point of Care tests,
protective gear and sterilization innovations for care providers,
digital triaging tools and risk stratifying systems,
low cost ventilators and oxygen therapy units,
AI systems to assist critical care,
supply chain innovations,
volunteerism and service innovations and
scalable plug and play isolation units, treatment tents
Selection Criteria:
Products/services which are ready to deploy/scale
Applicant must be incubated/willing to incubate at C-CAMP
Quantum of funding:
Grant support of up to INR 25 L per startup/entrepreneur on a milestone-based tranche release for 1 year duration. Startup should match C-CAMP contribution by raising INR 25 L from other sources.
Scope of Support:
The program offers supports for several aspects of successful deployment, including
Pilot deployment, operational validation, and field implementation
Scaling through industry and manufacturing partnerships
Apply: https://rb.gy/yxvvkk
Contact Us:
For any further information, please contact funding@ccamp.res.in
Centre for Cellular and Molecular Platforms,
NCBS-TIFR, GKVK, Bellary Road,
Bangalore 560065, India.
Phone: 91-80-67185055
Start-ups funded under COVID Fund
---
InnAccel technologies Pvt Ltd
---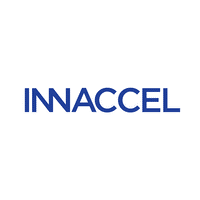 InnAccel is a Bengaluru based Medtech company solving unmet clinical needs for the low resource settings with its innovative medical devices. VapCare is the world's first and only automated, intelligent, closed-loop secretion clearance system for ventilated patients - minimizing nurses' exposure to patients' fluids. VAPCare is a Ventilator Associated Pneumonia (VAP) preventive device which helps prevent patients on ventilator from contracting infections, a common cause for ICU related deaths. The device has been granted a utility patent in India, China as well as the US. The company was awarded Aarohan Social Innovation Awards, 2020 and Rashtriya Swayamsiddh Vishesh samman for Innovation & Technology, 2019.
Website:https://innaccel.com/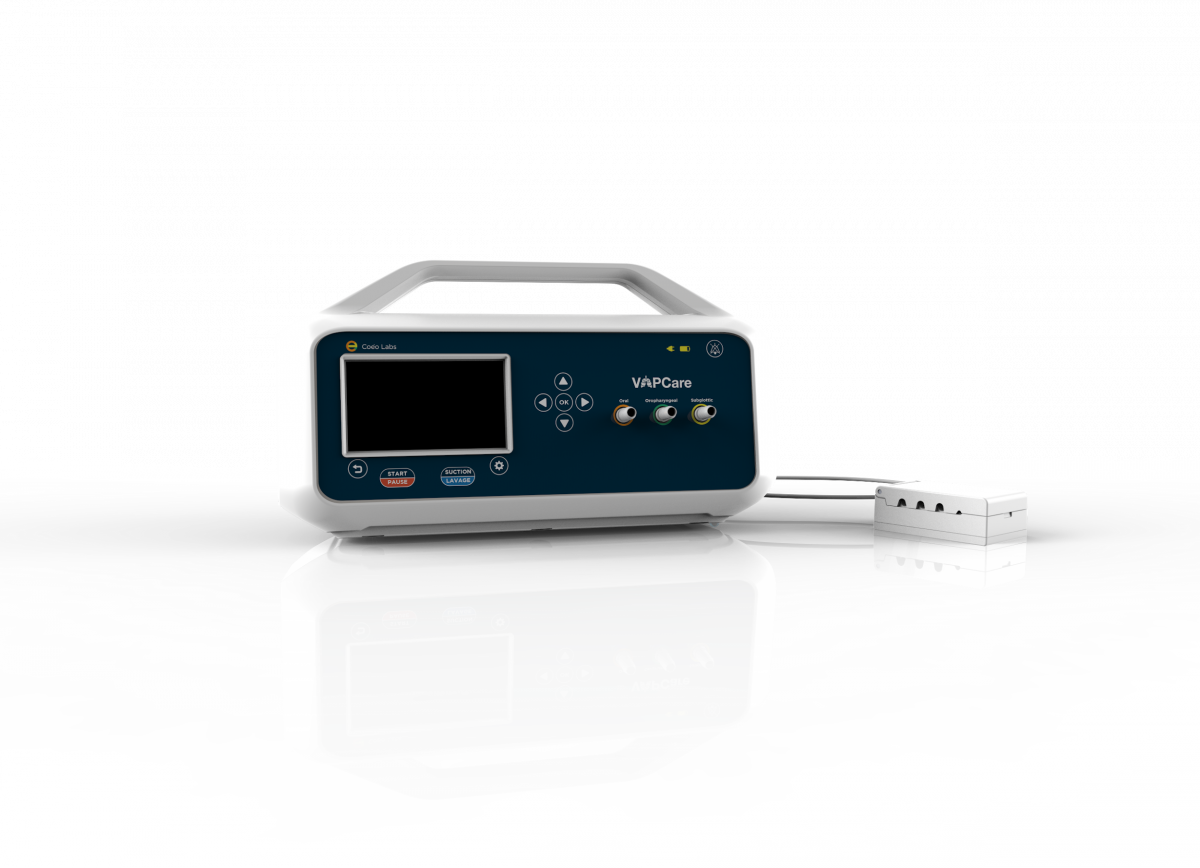 ---
Cardiac Design Labs Pvt Ltd
---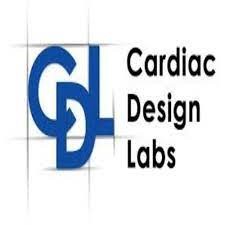 Cardiac Design Labs is a Bengaluru based start-up providing efficient cardiac monitoring and diagnosis by deploying intelligent systems that enable automatic remote reporting that saves both time and cost. This is possible with their intelligent wearable device running on proprietary algorithms and a connected system for real time access and reporting. The Padma Vitals Telemetric Patient Monitoring System is a centralized vitals monitoring system with all vitals such as ECG, respiration rate, SpO2, body temperature and blood pressure being measured continuously for analysis and monitoring enabled through telemetry. This gives monitoring capabilities from a central location where multiple patients can be simultaneously monitored. This central location could be a nursing desk monitoring in a ward or a remote monitoring center/hospital. AI based algorithms will alert in case a patient needs attention. The company is a recipient of may wards like "Market Place of Medical Innovations" by ICMR, 2017, "Emerge 50 league of 10" for the year 2016 by NASSCOM and Winner of "Grand Jury Prize" at Startup India Launchpad 2016 by Google.
Website: https://www.cardiacdesignlabs.net/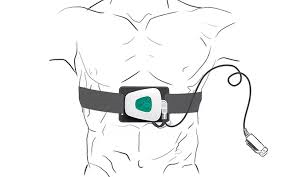 ---
Biodesign Innovation Labs Pvt Ltd
---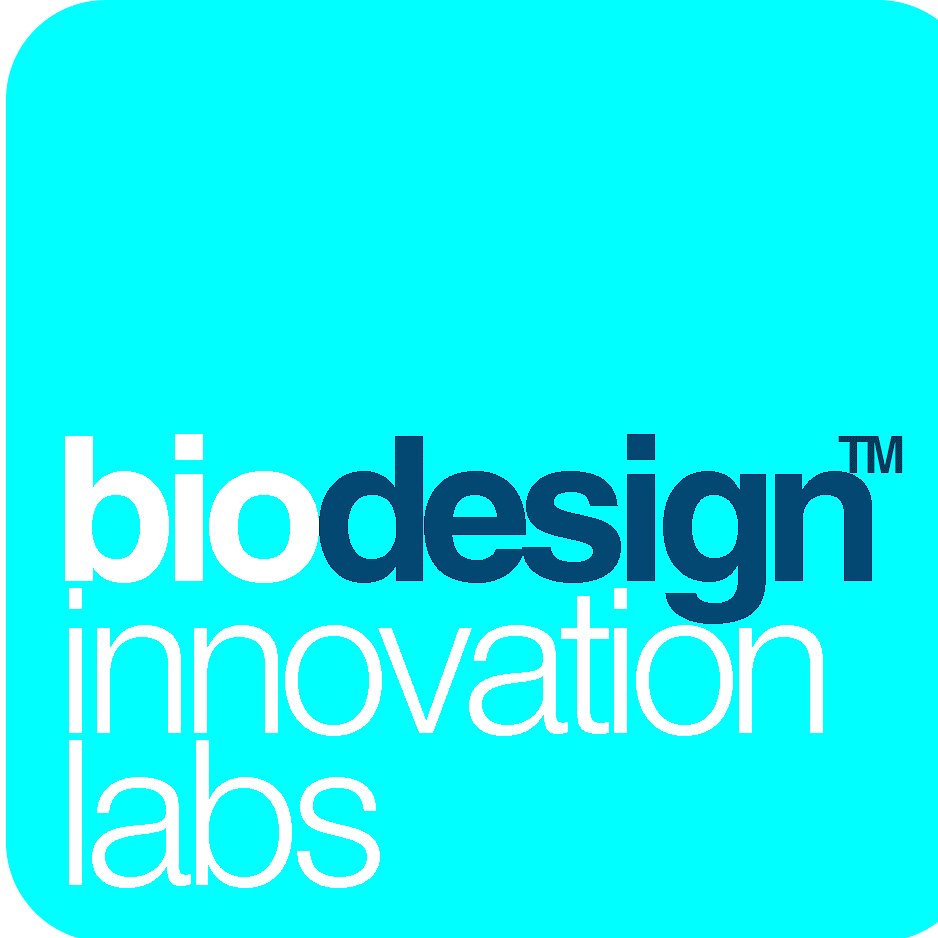 Biodesign Innovation Labs is a medical device and healthcare technology start-up based in Bangalore, working on a lifesaving affordable and portable medical device ventilator. RespirAID is an easy to use, portable mechanical ventilation device that provides volume-controlled ventilation for patients in ER, Ambulance, Post-operative care, anaesthesia, transport ventilation and ICU. The product has helped save 50+ lives across hospitals in Karnataka. It has been deployed in 20 + major hospitals across India such as Manipal Hospital, Narayana Hospital, Yenepoya Hospital, St. John's Medical College, Karnataka government hospitals. The company was featured in Forbes India cover page and in Forbes India's 7 Indian "Ventures Vs Virus". The company is also a recipient of the Qualcomm Design Challenge Award.
Website: https://biodesigninnovationlabs.com/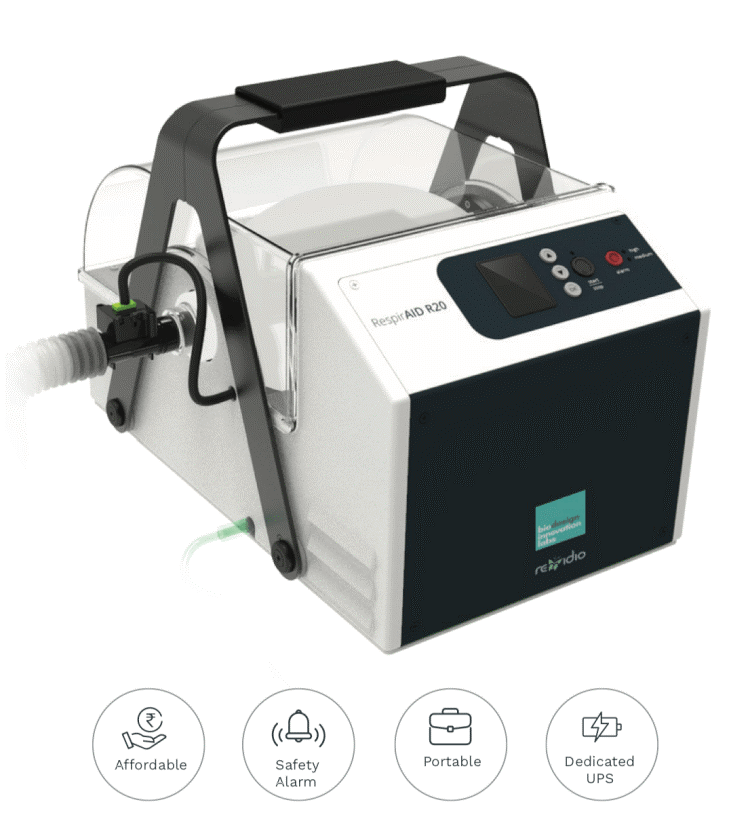 ---
Pluss Advanced Technologies Pvt Ltd
---
PLUSS® is a Delhi based materials research and manufacturing company involved in the field of thermal management using advanced Phase Change Material (PCM) technology having several patented materials as well as end products using these materials. These advanced materials can store and release large amount of energy keeping the temperature constant. Celsure ® Freeze Free Vaccine Carrier is designed integrating our proprietary Phase Change Material in the carrier body that will act as a buffer, physically and thermally separating the vaccine storage compartment's contents from the ice packs on all sides. The type and quantity of the material is such optimized that it absorbs all the freezing cold radiating from the frozen ice packs to ensure that the vaccines in the inside chamber remain at the precise temperature. They are recognised as MIT Innovator under 35 in India and supported by FICCI, CII, DSIR, PATH etc.
Website: https://pluss.co.in/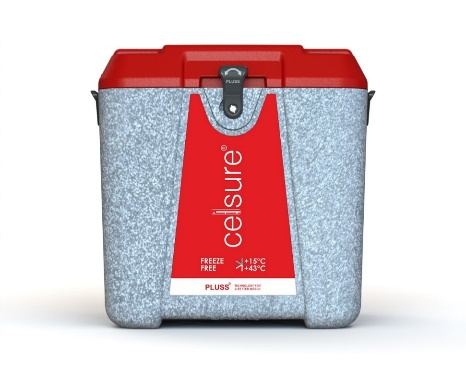 ---
Blackfrog Technologies Pvt Ltd
---

Blackfrog Technologies is a Manipal, Karnataka based technology startup company that seeks to improve the efficiency of immunization supply chains. EMVÓLIO- a patented and portable battery-powered rapid cooling technology for safe last-mile transport of vaccines, breast-milk, blood-serums, medications & specimens with minimal freeze-thaw cycles. Further, the device capabilities will include continuous temperature monitoring, location tracking, state of charge indication, and communication with headquarters via live tracking and vital statistics for improved coverage. Blackfrom was a recipient of the Forbes Marshall Award conducted by the Confederation of Indian Industries (CII). They were selected at TechSparks2020 as one of 30 promising Indian startups across categories. They have received CSR support from the HT Parekh Foundation and Hitachi ABB Power Grids for the deployment.
Website: https://www.blackfrog.in/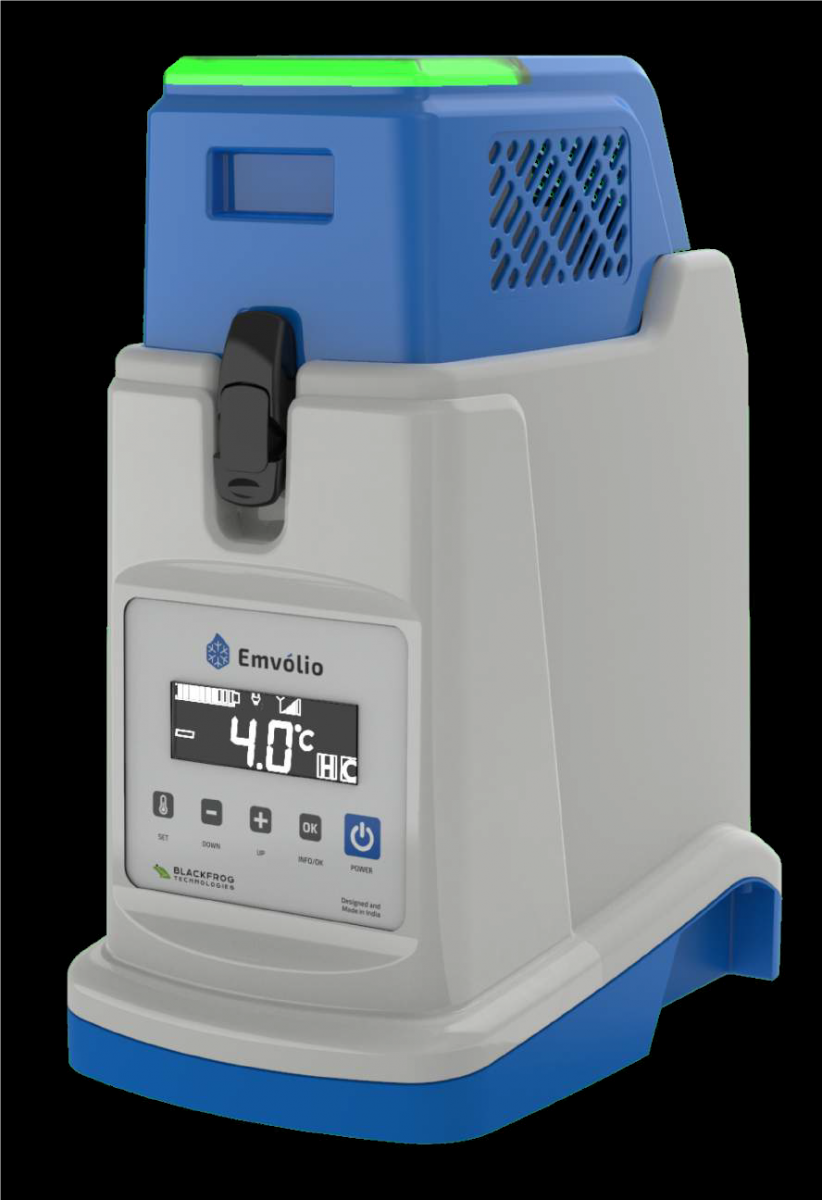 Trans Vitals is a Pune based Healthcare AI startup providing healthcare & wellness data and intelligence services securely across the spectrum of sensors and various health indicators which are and will be used across applications of preventive healthcare to remote patient monitoring across various medical conditions in homes and hospitals alike. LifePatch™ Wearable Patch is first of the many connected devices from Trans Vitals. The Patch is designed to capture and wirelessly transmit user's temperature and activity data in real-time to the mobile phone. Mobile phone further transmits the relevant raw data and alert data to the server. This LifePatch™ device is specially designed for quarantine centers, covid-19 patient monitoring, and monitoring of front-line workers, nursing homes to monitor elderly patients.
Website: : https://transvitals.in/ and http://lifepatch.ai/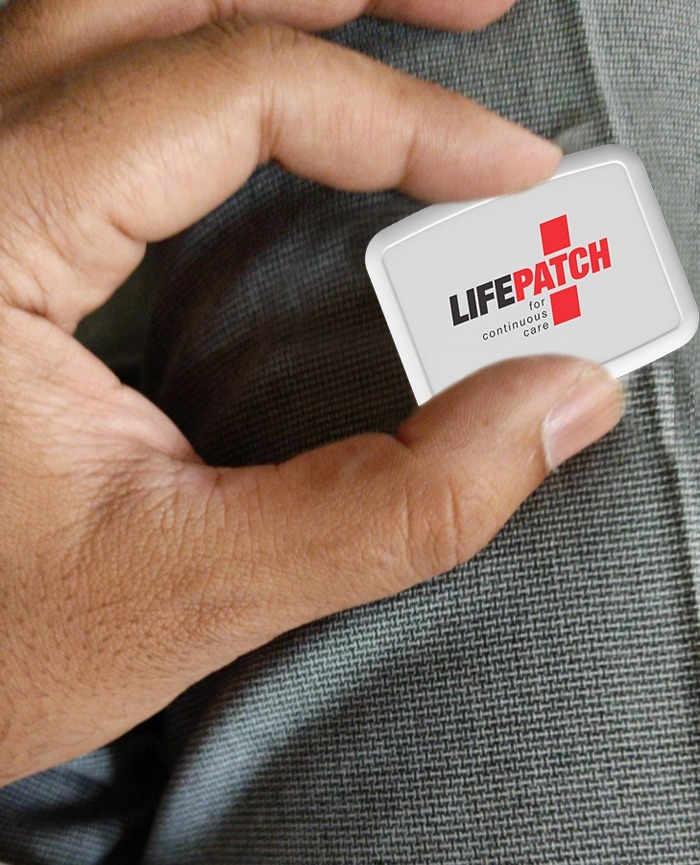 Thanmatra Life is an Ernakulam, Kerala based Molecular Bioscience Company developing innovative healthcare products for a safe and healthy living. The company provides total hygiene solutions for a wide range of products across personal healthcare, domestic and institutional applications. Thanmatra Life products are formulated with a unique blend of natural and internationally approved molecules to fight against disease causing bacteria and viruses. Herbal Nuriel Liquid Glove TM, a one of its kind of product will protect hands from germs up to 08-12hrs by forming an invisible thin layer on hands with natural, safe and approved anti-microbial agents.
Website: https://thanmatralife.com/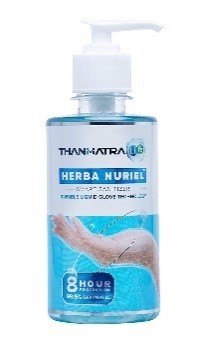 ---
Huwel Lifesciences Pvt Ltd:
---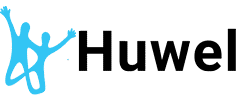 Huwel Lifesciences is a Hyderabad based high-end molecular diagnostics kit manufacturer which enable reference labs and hospitals to provide reliable and high-quality diagnostics services to clinicians. Huwel aims at manufacturing and developing the accurate and cost-effective molecular test. All the reagents and kits are manufactured following GMP guidelines under ISO 7 and 8 environments, and undergo strict Quality control testing before release. Quantiplus CORONA VIRUS (2019nCoV) Detection Kit is a real-time, qualitative PCR kit for quick diagnosis of COVID-19 infections. Indigenously developed and is validated by NARI and approved by ICMR. The ultrafast and sensitive chip-based PCR can handle large volumes with ease, making a rapid and confirmatory diagnosis affordable and accessible.
Website: https://www.huwellifesciences.in/